Sticky Toffee Pudding is a classic English holiday dessert! Sticky sweet moist cake with dates, brown sugar, and orange zest smothered in rich toffee sauce.
Just as easy and delicious as Bread Pudding, this classic British pudding is the perfect Christmas Dessert recipe for your holiday table.
STICKY TOFFEE PUDDING
When it comes to traditional, old-fashioned holiday desserts, it doesn't get more classic than the iconic British dessert Sticky Toffee Pudding. If you've never had a British pudding before, dismiss those visions of custard cups dancing in your head. Instead, picture a very sweet, dense, rich, dark, moist sponge cake filled with dates and topped with the most amazing toffee sauce.
This easy Sticky Toffee Pudding recipe is incredibly moist and flavorful. The rehydrated dates add sticky, deep caramel flavor, with almost a hint of chocolate, and bring natural sweetness to this cake. With the brown sugar and dates, Sticky Toffee Pudding very sweet cake but the buttery toffee sauce and bit of orange zest cut through for the perfect balance.
The buttery smooth English toffee sauce is creamier and lighter then our Salted Caramel Sauce, cooking just until the butter and sugar have melted. It's also made with molasses and corn syrup so it's extra sweet with deep caramel flavors. Double the recipe for this sweet, velvety sauce and store it for up to 2 weeks for an extra special topping for all your holiday desserts.
Sticky Toffee Pudding is so decadent all on it's own but this classic dessert is traditionally served warm with a scoop of Vanilla Ice Cream or a dollop of Whipped Cream. The melting sweet vanilla cream blends perfectly with the warm toffee, caramel, and date flavors. For an old-fashioned way to serve this British dessert, try a spoonful of heavy cream or vanilla custard.
MORE CLASSIC HOLIDAY DESSERT RECIPES
Tips for Making Sticky Toffee Pudding
The easiest dates to use are whole, pitted California dates found by the raisins or in the produce section with other dried fruit. If your dates have pits in them, soak them first in a bit of water to make the pit easier to remove.
While the pudding is cooling, set oven on high Broil. Top pudding with sauce and broil for a few minutes to make the sauce extra sticky and soak into the cake.
Another way to get the moist cake to soak up as much buttery sweet sauce as possible is to brush the tops of your cake with a little toffee sauce and let sit for a few minutes. Then serve with sauce as usual.
The toffee sauce for Sticky Toffee Pudding can be made 4 hours ahead of time and kept at room temperature. Reheated on low heat until bubbling before serving.
Make Ahead Sticky Toffee Pudding
Sticky Toffee Pudding gets even better as it soaks so this is a perfect holiday dessert to make a day or two in advance. Prepare the Sticky Toffee Pudding and bake as usual. Once it's done baking and cooled for 10 minutes, pour the toffee sauce over the cake. Wrap tightly with plastic wrap and store in the refrigerator for up to 4 days (best within 2 days). Reheat in the oven at 325 degrees for about 20 minutes until pudding is warm and sauce is bubbling.

Create a free account to

Save Recipes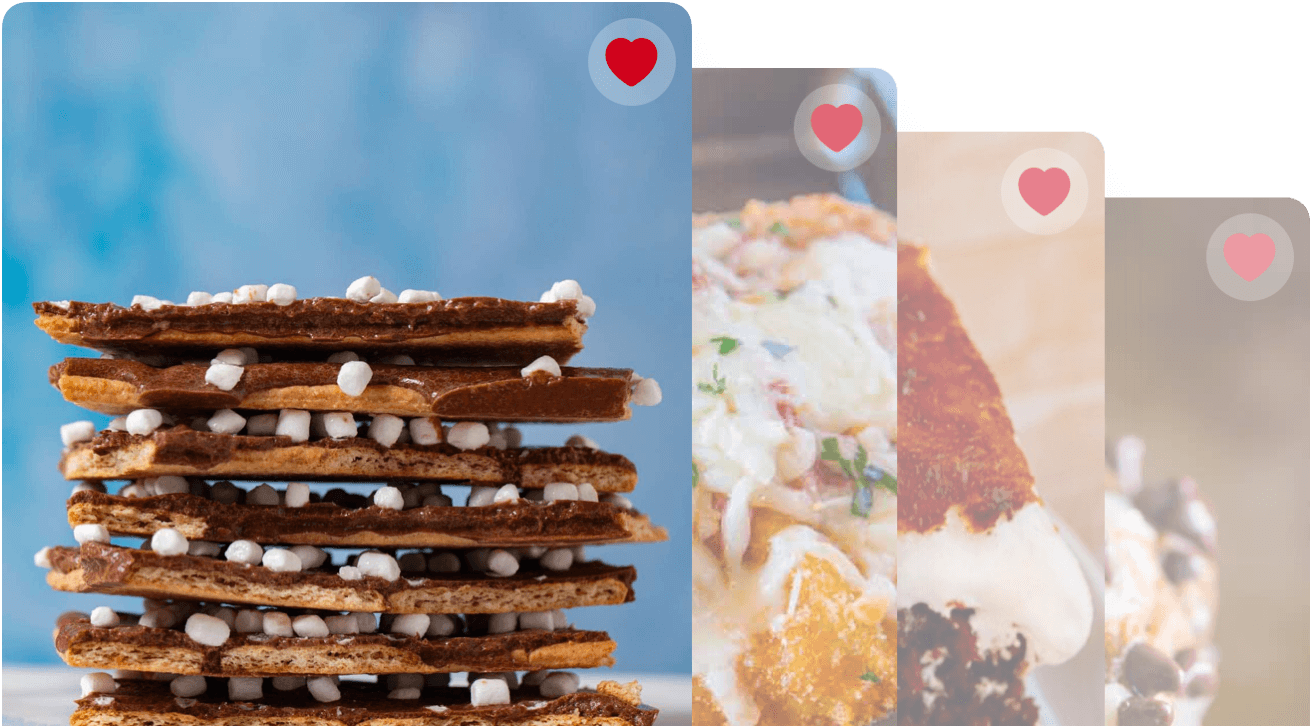 VARIATIONS ON STICKY TOFFEE PUDDING
Coffee: Soak chopped dates in hot coffee instead of hot water for an extra toasty, warm flavor or add a teaspoon instant espresso powder with the vanilla extract. You can also soak the dates in hot black tea!
Nuts: Sticky Toffee Pudding is delicious with toasted pecans or walnuts. Fold in 1/2 cup chopped pecans (or walnuts) and serve with more chopped nuts on top.
Without Dates: Make a Sticky Toffee Pudding without dates by swapping the dates with dried figs, golden raisins, regular raisins, or dried apricots. You can also make a Banana Sticky Toffee Pudding by using 1 cup mashed banana. For an old fashioned British pudding, try mincemeat!
Spirits: For extra holiday "spirit" in your Sticky Toffee Pudding, add 1-2 tablespoons brandy, whiskey, or dark rum to the pudding batter and 1 teaspoon spirits to the toffee sauce.
Bundt Cake: Bake this pudding in a bundt pan for a more refined holiday dessert. Bake in a well-greased 10 cup bundt pan for 45-50 minutes, or until a toothpick comes out clean. Let cake cool 30 minutes on a wire rack before inverting and glazing with toffee sauce. Serve with extra sauce.
Sticky Toffee Pudding in Individual Ramekins
You can bake Sticky Toffee Pudding in 1/2 cup ramekins for a individual servings and a pretty presentation. Fill 6-8 well-greased ramekins 2/3 full and bake for 18-22 minutes, or until top springs back and toothpick comes out clean. For a layered pudding, remove cakes from ramekins and slice longways in half. Add a couple tablespoons toffee sauce bottom of ramekin and add 1 cake half. Add more sauce, another cake half and top with sauce. Bake for an additional 5-10 minutes and serve.
MORE DECADENT HOLIDAY DESSERT RECIPES
HOW TO STORE STICKY TOFFEE PUDDING
Serve: The Sticky Toffee Pudding and toffee sauce are best served warm and can be kept at room temperature up to 4 hours once sauce is added. Without sauce, the Sticky Toffee Pudding can be kept covered at room temperature for up to 1 day. The sauce needs to be refrigerated after 4 hours.
Store: Store the toffee sauce separately for up to 2 weeks in a sealed jar in the refrigerator. Sticky Toffee Pudding with sauce can be kept refrigerated in an airtight container for up to 4 days, without sauce up to 1 week.
Freeze: Once cooled, freeze Sticky Toffee Pudding without sauce in a sealed container for up to 3 months. With sauce added, you can freeze Sticky Toffee Pudding for up to 1 month. Thaw overnight in the refrigerator before warming pudding in the oven. Make a fresh batch of toffee sauce for serving.
Sticky Toffee Pudding
Sticky Toffee Pudding is a classic English holiday dessert! Sticky sweet moist cake with dates, brown sugar, and orange zest smothered in rich toffee sauce.
Ingredients
Pudding:
1

cup

dates

, pitted and chopped

3/4

cup

water

1 1/4

cups

flour

1

teaspoon

baking powder

1/2

teaspoon

baking soda

1/4

teaspoon

salt

4

tablespoons

unsalted butter

3/4

cup

brown sugar

, packed

1

teaspoon

vanilla extract

1

large

egg

1

tablespoon

orange zest
Instructions
Pudding:
Preheat oven to 350 degrees and spray an 8x8 baking pan with baking spray.

Before starting add bring dates and water to a small saucepan and bring to a boil.

Turn off heat and leave to soak for 10 minutes.

Add dates and water to a blender and puree (CAREFULLY, water will still be hot).

Pour into large mixing bowl and add in flour, baking powder, baking soda and salt, whisking well until just combined.

To your stand mixer add butter and brown sugar on medium speed, beating until light and fluffy, about 1 minute.

Add in the egg, vanilla extract and orange zest until well combined.

On the lowest speed setting add in the date mixture until just combined.

Pour into baking pan and bake for 25-30 minutes.
Toffee Sauce:
To a large saucepan add the heavy cream, butter, brown sugar, molasses, corn syrup and vanilla extract.

On medium heat, whisk well until combined.

Bring to a boil and cook for 3 minutes.

Remove from heat.

Serve slices covered with toffee sauce.
Nutrition Facts
Sticky Toffee Pudding
Amount Per Serving
Calories 415
Calories from Fat 162
% Daily Value*
Fat 18g28%
Cholesterol 71mg24%
Sodium 171mg7%
Potassium 284mg8%
Carbohydrates 63g21%
Protein 4g8%
Vitamin A 601IU12%
Vitamin C 1mg1%
Calcium 76mg8%
Iron 2mg11%
* Percent Daily Values are based on a 2000 calorie diet.