Seafood Pasta Salad is just as creamy and delicious as a classic pasta salad, but with flavorful crabmeat and colorful peas topping the elbow macaroni.
If you've tried our Easy Macaroni Salad and our Crab Salad, this easy Side Dish is like a combination of the two. It's easy to make and full of tangy, savory, and sweet tastes.
SEAFOOD PASTA SALAD
This delicious dish takes pasta salad and gives it an extra seafood kick. Delicious Seafood Pasta Salad is the perfect dish to make for the next Summer holiday or cookout. Serve it as a refreshing side along with classic comfort food like Pork Chops, BBQ Chicken, or Sloppy Joes. It's also an easy recipe to whip up for a potluck, family get-together, or baby shower.
While it makes a great side dish, the cooked pasta and crab meat are also filling enough to make a whole meal. You can always make a large bowl of Seafood Salad for a cookout, then enjoy any leftovers for lunch the next day.
Seafood Pasta Salad is wonderfully easy to toss together. Start by cooking the pasta, then all there's left to do is mix the salad together and pop it in the fridge. You can make it ahead and store it in the fridge for several hours or overnight before serving.
You'll love the tangy and savory flavors in this salad. There's also some sweetness added with a few tablespoons of sugar whisked into the dressing. It's easy to experiment with the flavor further by whisking in some lemon juice or a tablespoon of sweet relish.
HEALTH BENEFITS OF DELICIOUS SEAFOOD
The imitation crab in this recipe gives the wonderful taste of fresh crab but is lower in fat and cholesterol. The crab is also full of important nutrition like B vitamins and minerals like phosphorous.
If you want to make this into a low carb salad, you can omit the pasta and add in some other seafood like jumbo size shrimp or tuna to make the dish more filling.
MORE PASTA SALAD RECIPES
HOW TO MAKE EASY SEAFOOD PASTA SALAD
Prep: Put a pot of water on the stovetop and cook the elbow macaroni until al dente. You can chop the celery while cooking the pasta.
Dressing: Start by whisking together the mayonnaise, sour cream, white vinegar, sugar, salt, and pepper to make the dressing in a large mixing bowl. Take 1 cup of the dressing out of the bowl and set it to the side in a covered small bowl.
Salad: Add in the pasta, crabmeat, peas, and celery. Toss the ingredients together until they're well coated in the creamy dressing.
Chill: Cover the Crab and Pasta Salad then store it in the fridge. Make sure to let it chill for at least 2 hours. Pour the remaining cup of dressing over the top and stir it in before serving. This will make the dish extra creamy and rich.

Create a free account to

Save Recipes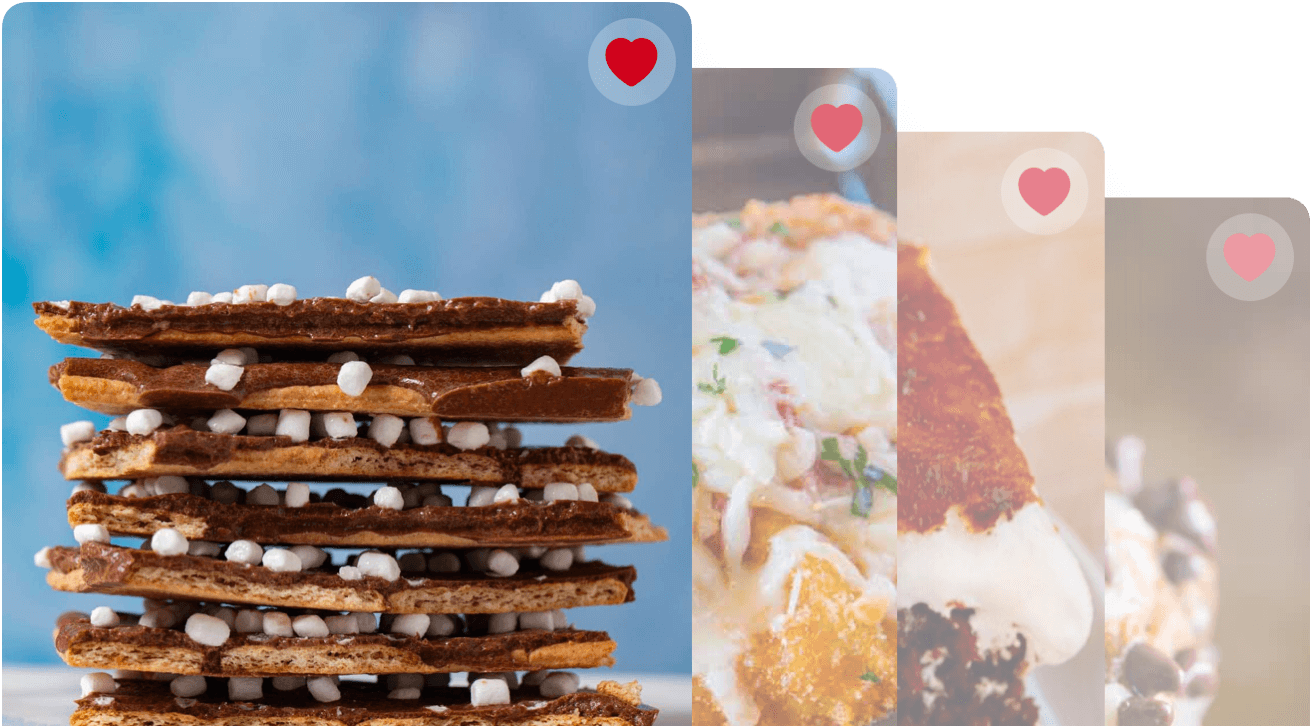 VARIATIONS ON SEAFOOD PASTA SALAD
Seafood: Along with the crabmeat, you could add different kinds of seafood to this Seafood Salad. Try using canned tuna, lobster meat, crawfish tails, or shrimp. If you freshly cooked shrimp you can use that, or you can use canned shrimp. Try making this salad the day after cooking up for dinner Shrimp Scampi and use the leftover cooked shrimp in the recipe. You could also use lump crab meat or crab legs instead of imitation crabmeat.
Pasta: Instead of macaroni try using rotini, penne, farfalle, radiatore noodles, or small shells. Most kinds of short pasta will work so they're still bite-sized. You can also try using whole grain pasta or lentil pasta for a healthier salad.
Yogurt: If you want to lighten up your salad try using Greek yogurt in place of the mayonnaise. It will still make a wonderful creamy sauce, but Greek yogurt is much healthier.
Seasonings: There are so many different seasonings you can add along with the salt and pepper. Try sprinkling in some Old Bay Seasoning, fresh parsley, celery salt, chives salt, onion powder, garlic powder, or cajun seasoning.
Flavors: There are also plenty of flavor additions you can make to the salad dressing. Try whisking in some lemon juice, apple cider vinegar, blackberry vinaigrette, pickle relish, or an extra few pinches of white sugar. Or mix in some Italian vinaigrette and parmesan cheese for an Italian Salad.
Add-ins: For some more filling add-ins try mixing in some hard-boiled creamy eggs for a more protein. You could also add different vegetables to go with the frozen peas like chopped bell pepper, green beans, Vidalia onion, broccoli florets, or grape tomatoes.
MORE SEAFOOD RECIPES
HOW TO STORE SEAFOOD PASTA SALAD
Serve: Don't leave this Creamy Pasta and Seafood Salad at room temperature for more than 2 hours.
Store: If you cover the salad bowl or put the salad in another airtight container and put it back in the fridge, it will stay good for up to 3 days.
Freeze: Unfortunately the mayo and sour cream in the dressing ingredients won't freeze well. So freezing this Salad won't do well.
Seafood Pasta Salad
Seafood Pasta Salad is just as creamy and delicious as a classic pasta salad, but with flavorful crabmeat and colorful peas topping the elbow macaroni.
Total Time
2
hours
10
minutes
Ingredients
2

cups

mayonnaise

1/3

cup

sour cream

1/4

cup

white vinegar

3

tablespoons

sugar

1

teaspoon

salt

1/4

teaspoon

ground black pepper

16

ounces

elbow pasta

, cooked and drained

1

pound

imitation crabmeat chunks

1

cup

green peas

, frozen

4

stalks

celery

, trimmed and minced
Instructions
In a large bowl whisk together mayonnaise, sour cream, white vinegar, sugar, salt, and pepper.

Reserve 1 cup of the dressing in a covered container.

Add pasta, crabmeat, peas, and celery and fold until well coated.

Refrigerate for 2 hours (at least) then stir in the remaining dressing right before serving (this makes it extra creamy).
Nutrition Facts
Seafood Pasta Salad
Amount Per Serving
Calories 260
Calories from Fat 108
% Daily Value*
Fat 12g18%
Cholesterol 55mg18%
Sodium 766mg33%
Potassium 239mg7%
Carbohydrates 25g8%
Protein 12g24%
Vitamin A 262IU5%
Vitamin C 8mg10%
Calcium 66mg7%
Iron 1mg6%
* Percent Daily Values are based on a 2000 calorie diet.