Shrimp Scampi is the ultimate Italian Shrimp Recipe with wine, butter, garlic, red pepper flakes and a fresh squeeze of lemon juice.
Easy shrimp recipes make the quickest and most delicious dinners. We also love Pesto Shrimp, Easy Honey Garlic Shrimp and Shrimp Salad because they all take less than 15 minutes to make and are so delicious!
 Shrimp Scampi
Shrimp Scampi has long been one of my favorite dinner party recipes to make for a few reasons. First, it is completely impressive to a large group of people, second it takes 10 minutes tops and third people LOVE IT.
Have you been to Italian restaurants and looked at the menus? Shrimp Scampi is always on them and it is always one of the most expensive dishes. Granted yes, shrimp tend to be more expensive than chicken, but shrimp scampi for over 20 or 30 dollars for 6 or 8 shrimp? Make it at home people, I promise it is SO EASY!
What is in a scampi sauce?
The basics of shrimp scampi sauce are garlic, butter, white wine and lemon juice. If you have those ingredients you're already almost done with the dish.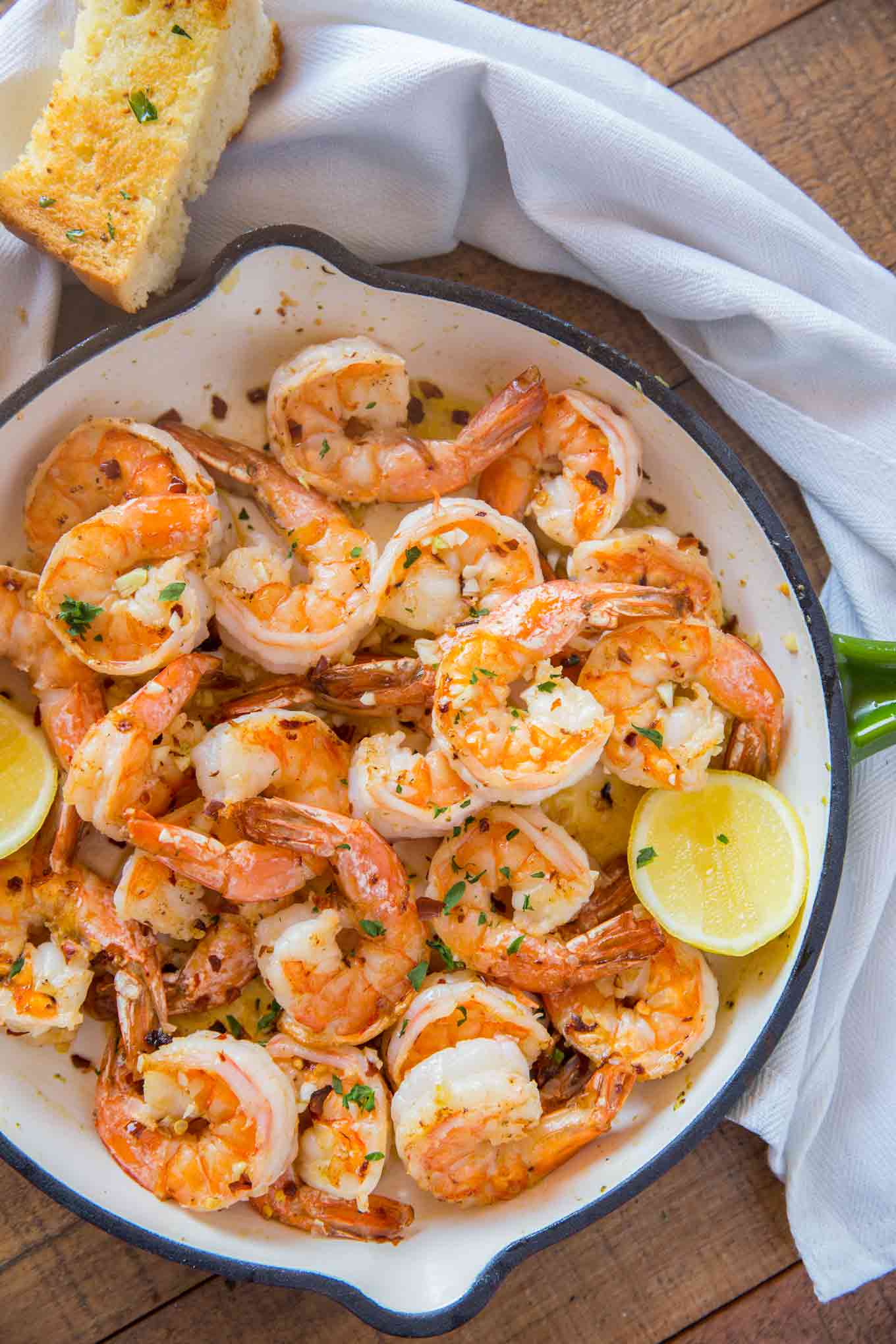 What kind of wine goes in shrimp scampi?
A good crisp white wine if the best option here. Pinot Grigio would be the first thing to use, but I've also made the dish many times with Chardonnay. In fact, the wine doesn't have to be amazing, I've very successfully used two buck chuck in this recipe with rave reviews.
How to Buy Shrimp:
I only buy shrimp when it dips in price. This happens at least once every couple of months but when it does I buy in bulk. Many times you will go to the counter and if you order in two pound quantities they'll ask you if you just want the unopened bag of shrimp. YES, they're opening up frozen bags to give to you.
This is when you buy many of those 2 pound bags and put them in your deep freeze if you have one. I find places like Sprouts Market often have the best shrimp pricing. If you shop around holidays like New Years and Valentine's Day other grocers will also have great deals.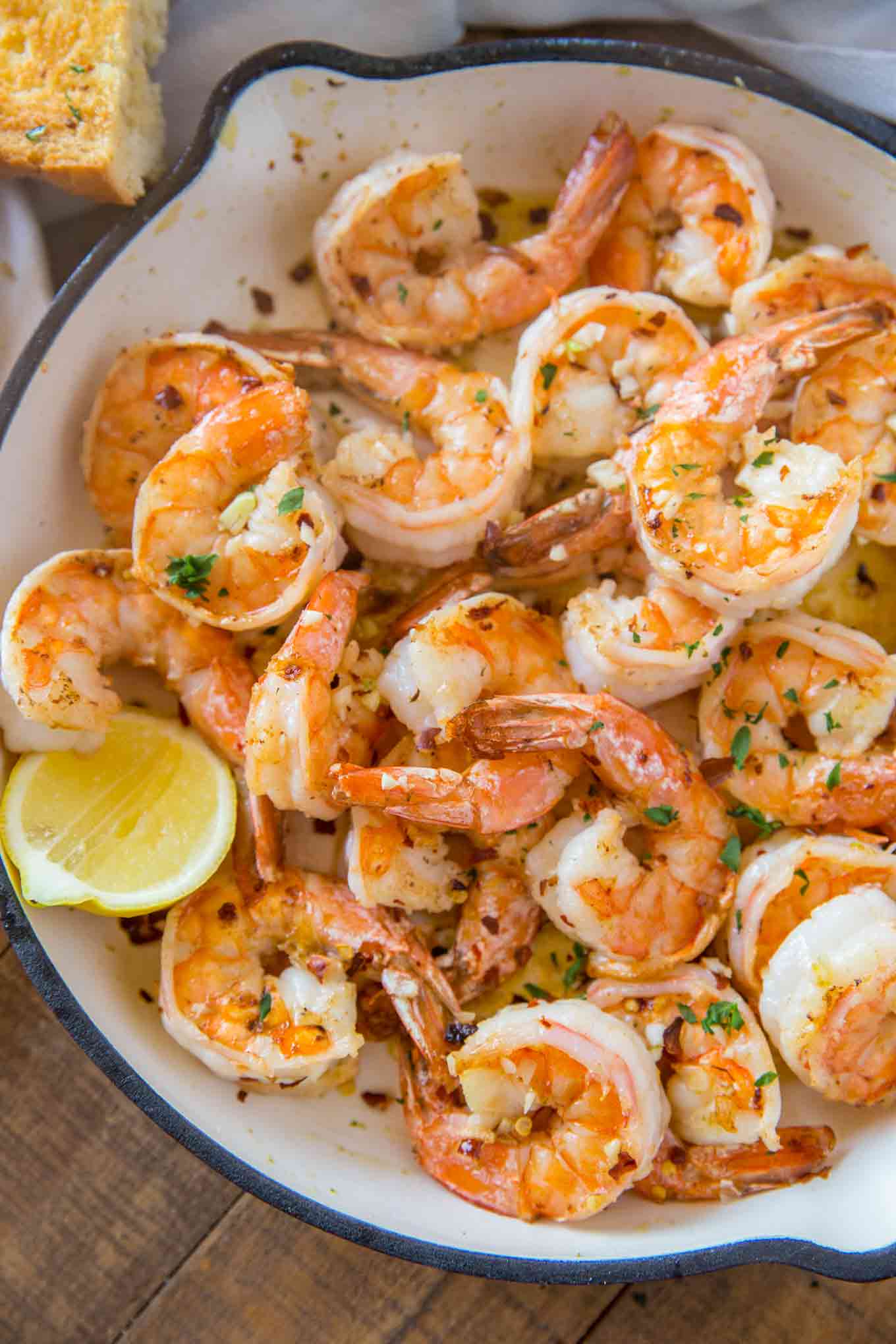 Create a free account to

Save Recipes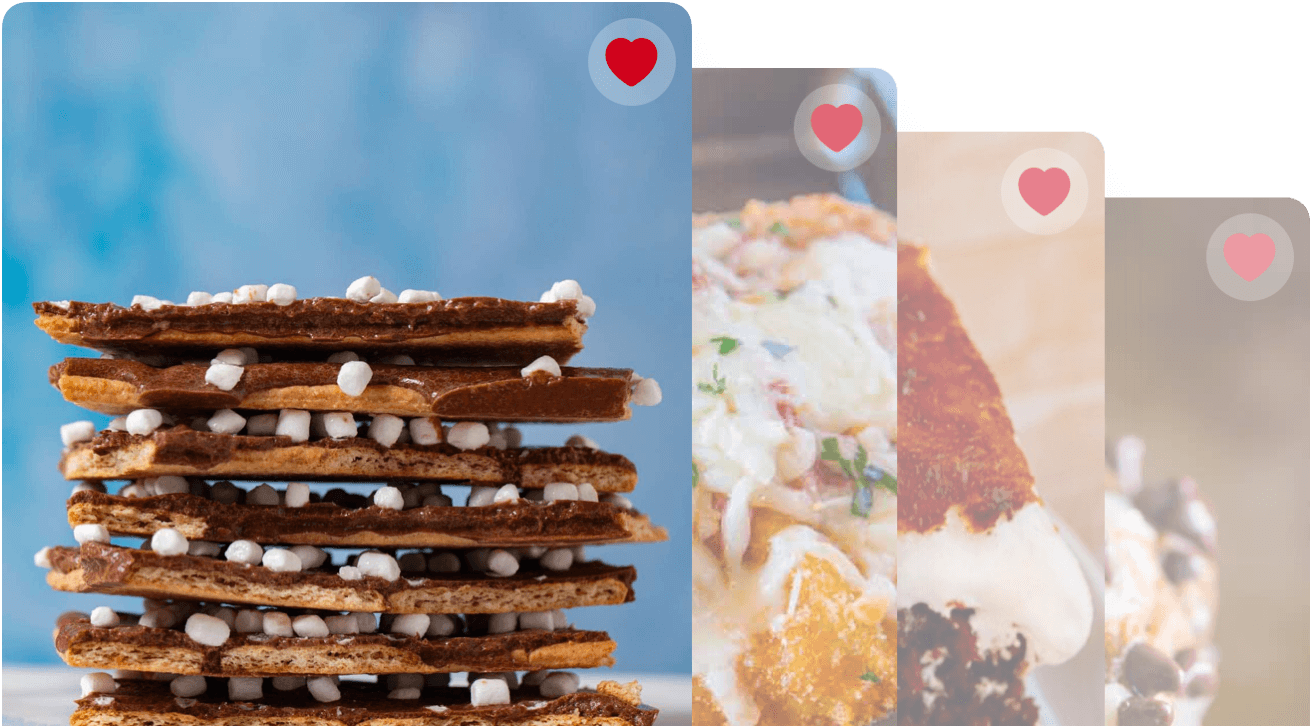 HOW TO PEEL AND DEVEIN SHRIMP:
To peel raw shrimp, tear away at the shell above the first segment of the shell (the tail segment).
Take a paring knife and make a shallow cut along the spine of the shrimp (the back of it).
Using the paring knife or a fork, gently remove the black strip of intestines.
To remove tails just squeeze the shrimp out from the bottom of the tail segment.
WHAT TO SERVE WITH SHRIMP scampi:
All the Garlic Bread, this is the perfect partner for shrimp scampi to soak up all the white wine butter sauce.
Freshly cooked pasta. But if you're going to toss the shrimp with the pasta I suggest doubling the sauce at least, possibly tripling it.
Any other Italian favorites if this is your appetizer dish, including Meat Lasagna, Chicken Parmesan and Carbonara Pasta.

Tips for the Perfect Shrimp Scampi:
Use fresh garlic – this is the strongest flavor in the dish and if you use the bottled variety your dish will taste how that jar smells. Trust me go with fresh.
Use the best shrimp you can buy – I like waiting for sales for shrimp because you can easily find 16-20 count shrimp for 5-6 dollars a pound if you keep your eyes open for it.
Have all the ingredients measured out and ready to go, the cooking time on the dish is so short you don't want to overcook things as you're measuring ingredients.
Tails on/off – If you're serving this as an appetizer keep the tails on for easy handling. If you're serving plated you can remove the tails for easy eating. Remember the tails will look better, but if looks aren't the concern skip the tails.
Lemon Juice – Use fresh, this is how we brighten up the flavors of the buttery white wine sauce and if you use the bottled variety it will overpower the other flavors of the dish.
How do you make shrimp scampi with pasta?
Shrimp Scampi Pasta is not as simple as cook this recipe and toss with pasta. Pasta, especially freshly cooked pasta, is like a sponge. It will immediately soak up all the liquids in the dish and create a dry shrimp pasta meal. If you're going to cook this with pasta I suggest cooking the pasta, draining it and tossing it with a bit of olive oil.
When cooking the Shrimp Scampi make double or triple the sauce. Allow the pasta to cool a little while making the shrimp and toss the ingredients together just before serving. Don't let the hot pasta sit with the shrimp for too long, it will overcook the shrimp.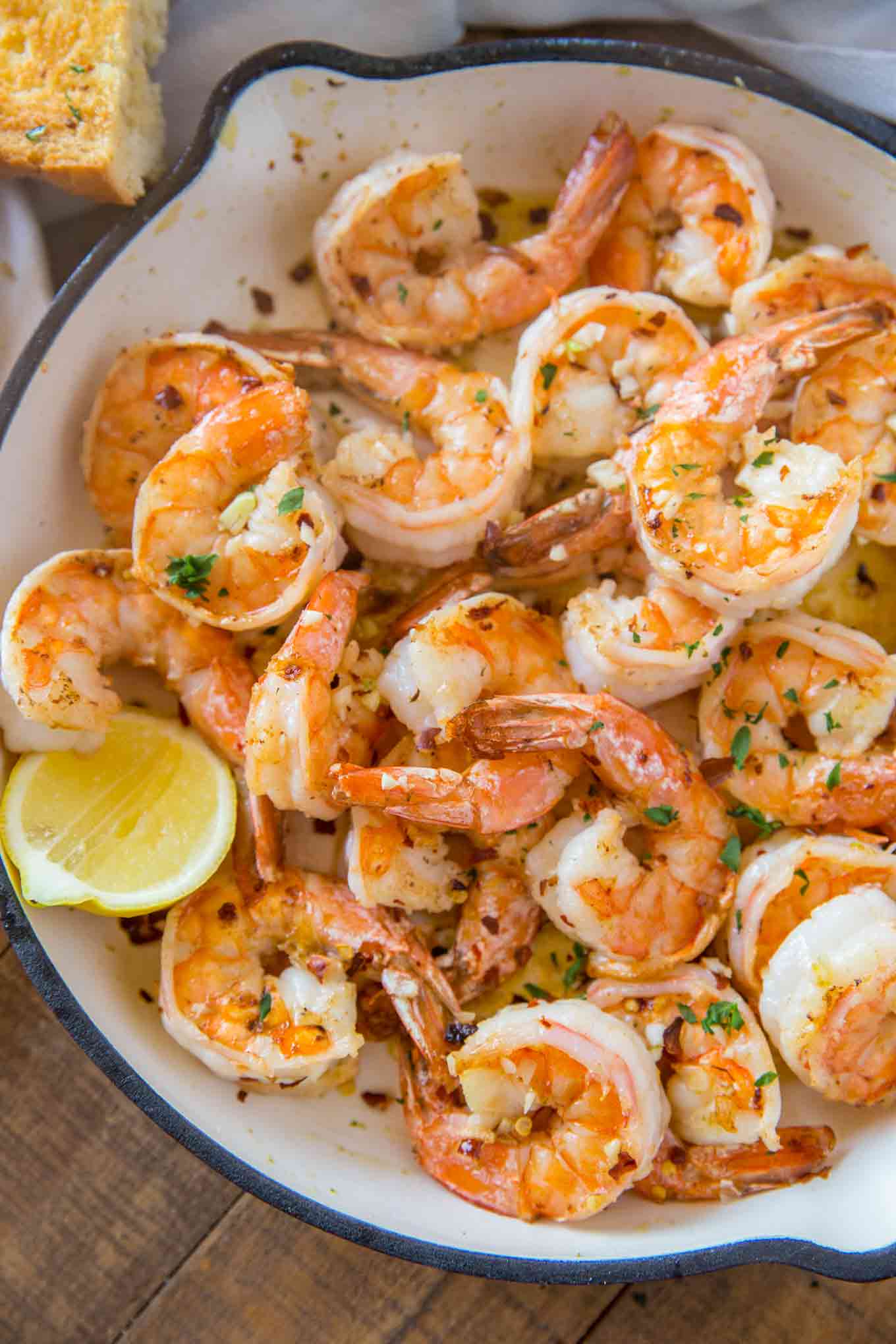 Shrimp Scampi
Shrimp Scampi is the ultimate Italian Shrimp Recipe with wine, butter, garlic, red pepper flakes and a fresh squeeze of lemon juice.
Ingredients
4

garlic cloves

minced

1

teaspoon

kosher salt

1/4

teaspoon

red pepper flakes

1/4

cup

olive oil

divided

1

pound

large shrimp

peeled, deveined

1/4

cup

dry white wine

1

tablespoon

fresh lemon juice

4

tablespoons

unsalted butter

parsley

optional
Instructions
Add the garlic, salt, red pepper flakes, 1/2 of the olive oil and shrimp to a bowl and let marinate for 60 minutes.

Heat a large skillet over medium high heat and add the other half of the olive oil and the shrimp (reserve the marinade) to the pan, cooking on each side for 1-2 minutes.

Remove the shrimp from the pan, add in the wine, lemon juice and reserved marinade and cook for 3-4 minutes or until reduced by half before adding in the butter and cooking and additional 3-4 minutes.

Add the shrimp back to the pan, toss to coat and serve with parsley as a garnish if desired.
Nutrition Facts
Shrimp Scampi
Amount Per Serving
Calories 233
Calories from Fat 153
% Daily Value*
Fat 17g26%
Cholesterol 210mg70%
Sodium 978mg43%
Potassium 75mg2%
Protein 15g30%
Vitamin A 260IU5%
Vitamin C 3.7mg4%
Calcium 115mg12%
Iron 1.7mg9%
* Percent Daily Values are based on a 2000 calorie diet.