The Collard Green is the traditional side dish of the American South cooked low and slow with garlic, onions and bacon until they're tender.
We love classic side dishes for southern favorites like Shrimp and Grits, Easy Pulled Pork and my personal favorite Shrimp Etouffee. Toss in an appetizer like Southern Fried Okra and it's a party!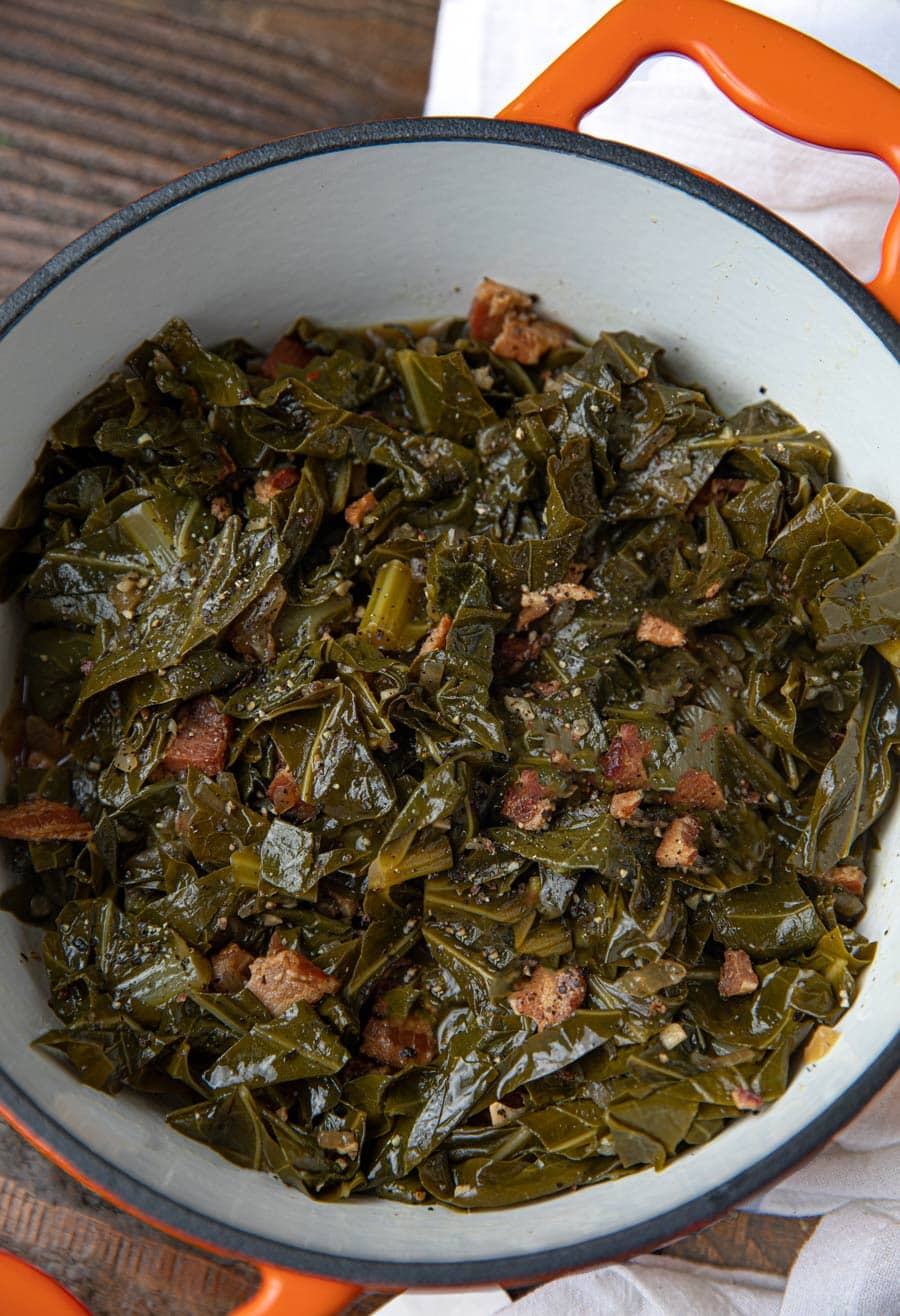 COLLARD GREENS
Collard Greens can feel like an intimidating dish to a home cook since they're such a tough and fibrous green when you buy them at your grocery store. This doesn't mean you are in for a difficult cooking process. The hardest part about the recipe is waiting for the delicious end result.
When you're making this recipe one of the most important things to remember is to time your dishes properly. Short of making my Cajun Roasted Turkey or BBQ Pulled Chicken this recipe is going to take longer than the rest of your meal.
Of course, if you really want to make a statement at your next family dinner, cook Collard Greens with mashed potatoes and a whole smoked turkey! Anything is possible with this leafy green, so let's begin by going over some of the basics.
HOW TO MAKE COLLARD GREENS
Cook the bacon on medium heat until it begins to crisp up. Once it does, remove it from the skillet and chop into bite-sized pieces.
Add olive oil and onion, frying it for 5-7 minutes, stirring frequently, until softened. Afterwards add the garlic and cook an additional 30 seconds before adding in the collard greens.
After you stir the greens together with the onions and garlic, add in the chicken broth, brown sugar, salt, pepper and red pepper flakes. Stir well, reduce heat to low and simmer for 90 minutes until the collard greens are tender.
WHY SOUTHERN COLLARD GREENS ARE THE BEST COLLARD GREENS
Any denizen of the South would tell you that if you're simply steaming these leafy greens plain, then you're doing it wrong. This recipe is actually part of a New Year's Day tradition (enjoy it with a traditional Ultimate Garlic Pork Loin Roast!) where eating collard greens for the first time in the new year is supposed to give you good luck for the 364 days ahead.
All you really need to do to make Collard Greens more than just a glorified bowl of steamed spinach is to add onion, bacon, and a little bit of brown sugar to tie everything together. You can alter some of the flavor notes to this dish by using apple cider vinegar, or you could throw in some black-eyed peas to complete the dish with a legume-based protein!
More Southern Recipes to Enjoy!

Create a free account to

Save Recipes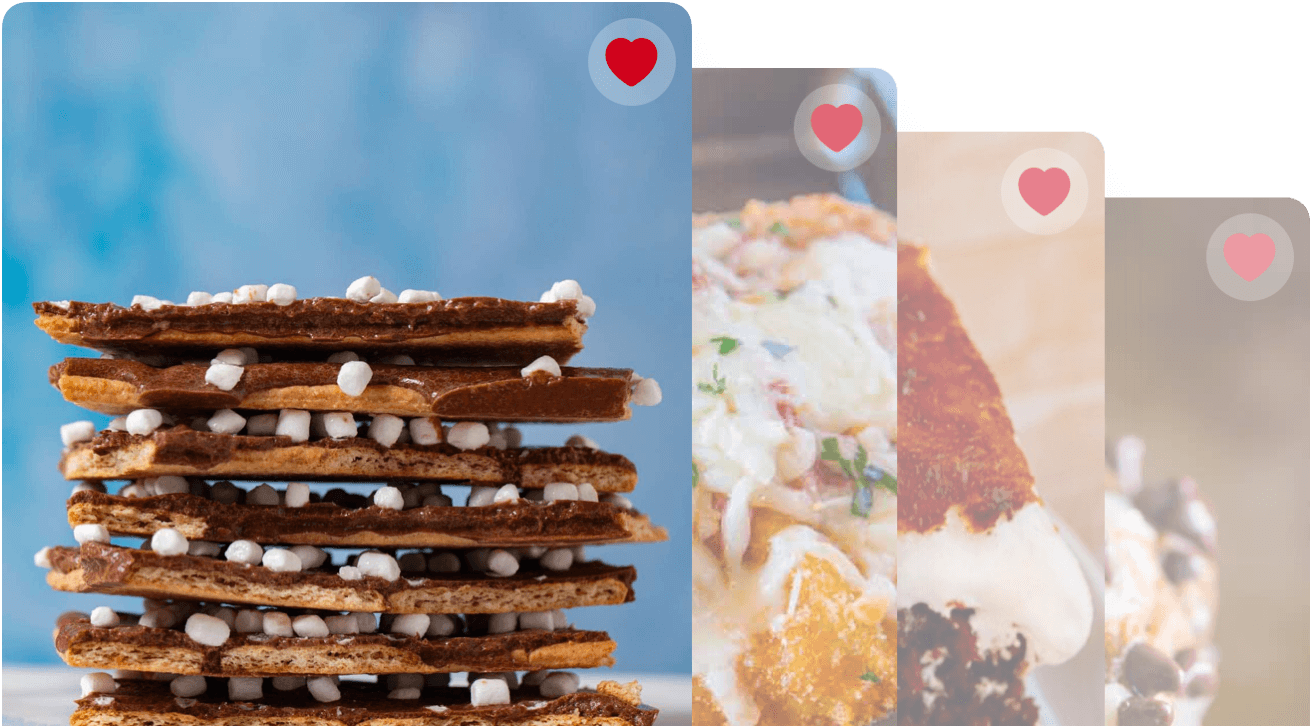 ANSWERS TO SOME COMMON QUESTIONS ABOUT COLLARD GREENS
Are They Poisonous?
They are not. People are justified in asking this question, seeing as how some of the lesser common leafy greens are known to have poisonous qualities. That said, no single study has conclusively proven that Collard Greens are dangerous to consume, either cooked of raw.
HOW CAN I OBTAIN THE MOST HEALTH BENEFITS FROM COLLARD GREENS?
Sometimes, it's best to eat vegetables raw instead of cooked. In this case, the opposite is true.
Cooking Collard Greens to the point where they wilt makes them much easier to digest. Better digestion leads to better absorption of essential vitamins and minerals, so even if you sacrifice a small amount of nutrients cooking everything down, your body makes better use of what's still there!
But nobody ever said you can't eat Collard Greens raw, so if you want a wide variety of greens in your salad next time, go for it! I recommend cutting the collard greens thinly to make them easier to chew through.
HOW CAN I TELL THE DIFFERENCE BETWEEN THESE GREENS AND OTHER VARIETIES?
Collard Greens are quite similar to other fibrous greens, like spinach, Swiss chard, and kale. Kale tends to have greater amount of nutrients within it per serving, but collard greens may be a better option if you have health restrictions on how much you can absorb – vitamin K being a perfect example.
Spinach tells the same story, in that it has more nutrient content per serving, but spinach has less fiber. It shouldn't surprise you that Swiss chard is also similar to both kale and spinach, but Swiss chard has considerably more sodium in it per serving, so collard greens will be your best bet if you're looking to cut back on your salt intake.
Whatever you decide to do is entirely up to you. This recipe we have for you below keeps things simple – that way you have the power to use it as a side if you have a much bigger meal in mind.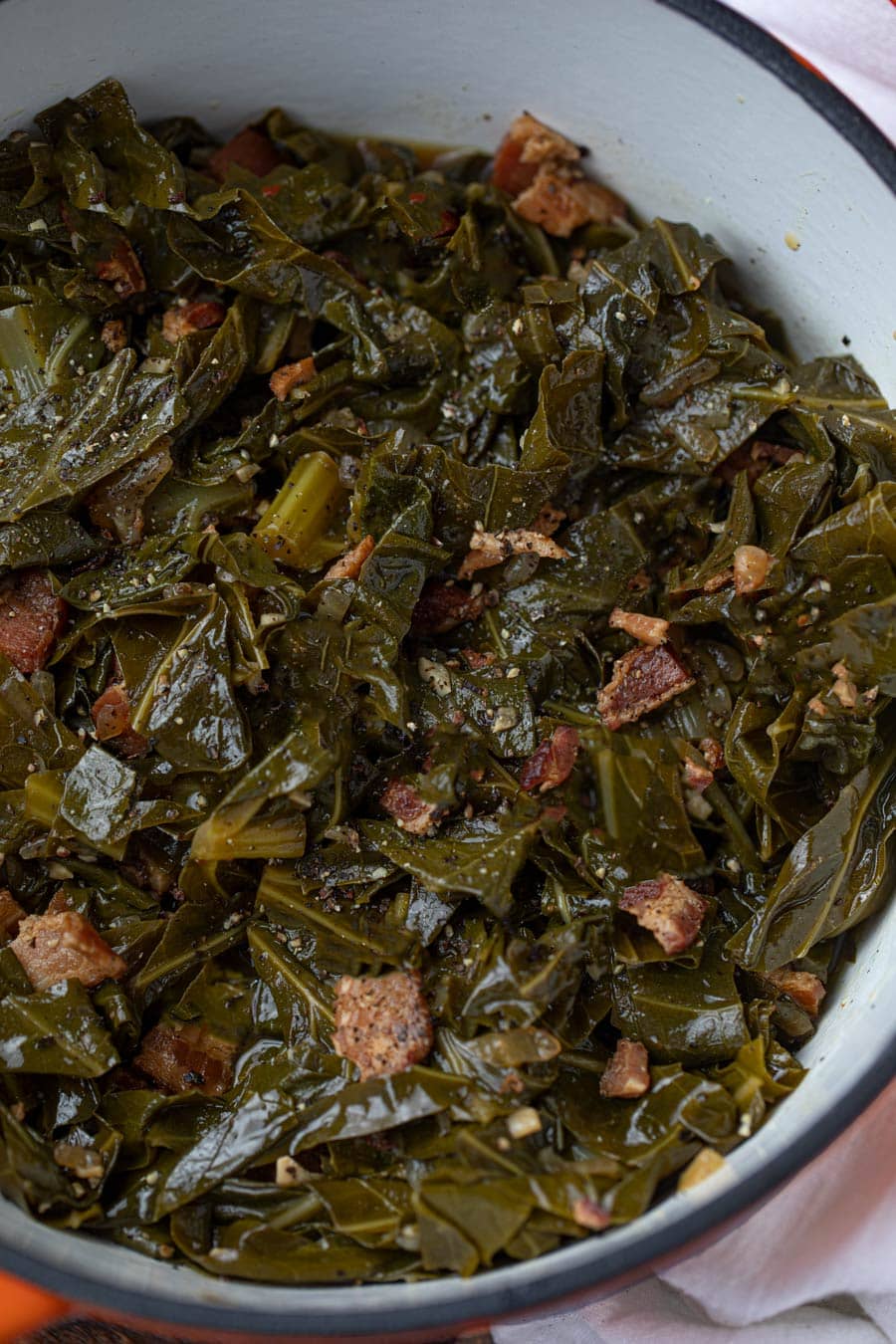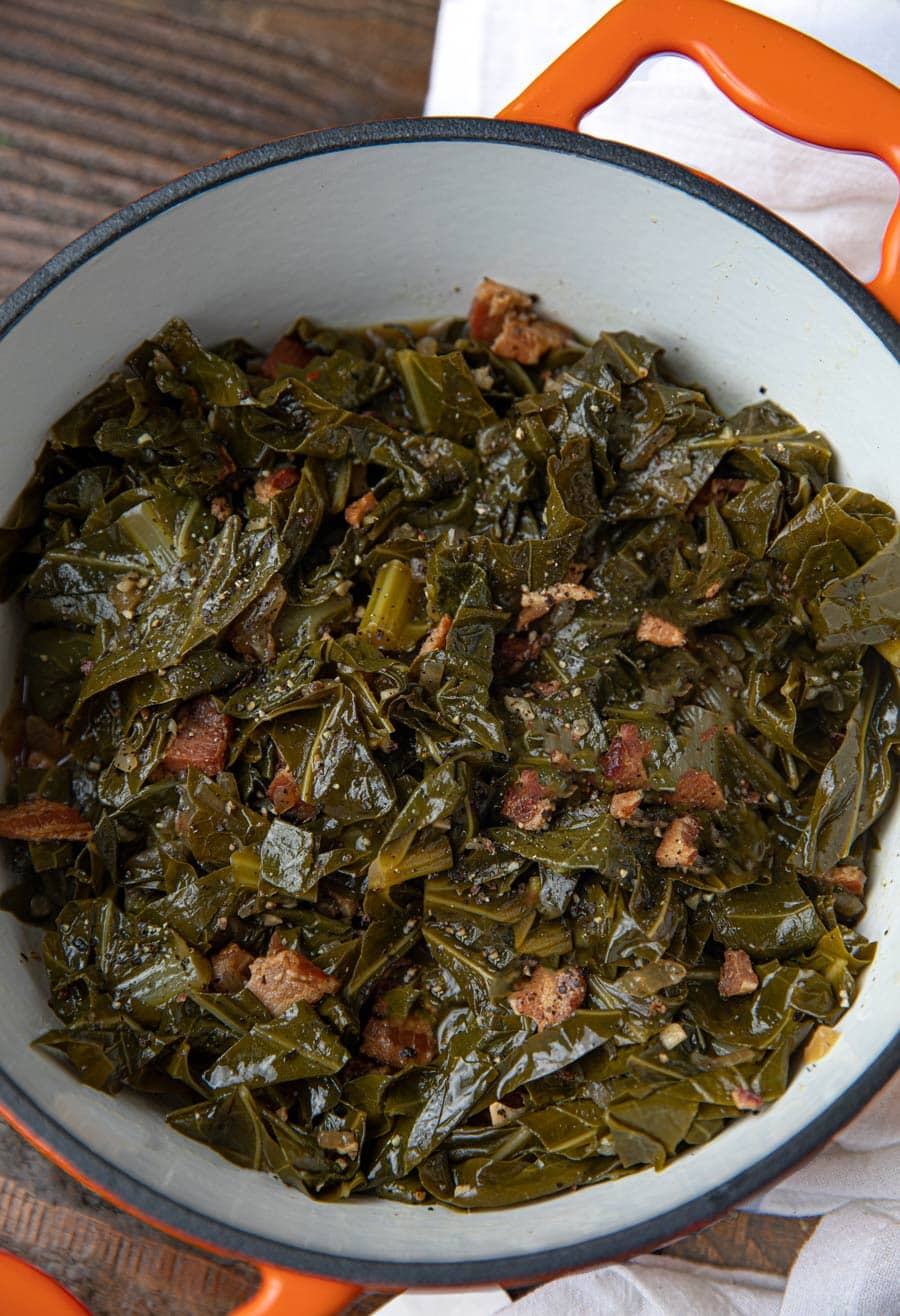 Collard Greens
The Collard Green is the staple side dish of the American South cooked low and slow until tender with garlic, onions and bacon.
Cook Time
1
hour
30
minutes
Total Time
1
hour
45
minutes
Ingredients
8

slices

bacon

2

tablespoons

vegetable oil

1

yellow onion

, chopped

2

garlic cloves

, minced

1

pound

collard greens

, cut into 2" chunks

4

cups

chicken broth

2

tablespoons

brown sugar

1

teaspoon

kosher salt

1

teaspoon

coarse ground black pepper
Instructions
Add the bacon to your dutch oven on medium heat and cook it until crisp and the fat has rendered before removing it from your pan and chopping.

Remove half the bacon fat, add in the vegetable oil, onions, and garlic on low heat, cooking for 5-7 minutes, stirring frequently, until softened.

Add the collard greens to the pan, stirring them well to coat them in the oil and onion mixture.

Add the chicken broth, brown sugar, salt and pepper to the dutch oven, stir well and cover.

Reduce heat to a simmer and cook for 90 minutes until the collard greens are tender to chew when tasted

Add the bacon back into the dutch oven and stir through.
Nutrition Facts
Collard Greens
Amount Per Serving
Calories 146
Calories from Fat 117
% Daily Value*
Fat 13g20%
Cholesterol 15mg5%
Sodium 868mg38%
Potassium 158mg5%
Carbohydrates 5g2%
Protein 4g8%
Vitamin A 8IU0%
Vitamin C 9mg11%
Calcium 14mg1%
Iron 1mg6%
* Percent Daily Values are based on a 2000 calorie diet.