Rich Chocolate Frosting is creamy and indulgent, made with ONLY 5 ingredients and ready in just a few minutes!
There's nothing like the perfect topping to the perfect dessert, and just like this frosting, we're perfecting our Chocolate Ganache, Homemade Marshmallows, and Easy Whipped Cream!
RICH CHOCOLATE FROSTING
Rich Chocolate Frosting is fudgy, creamy, and insanely EASY to make in only a few minutes with 5 ingredients. All you need is butter, cocoa, confectioners sugar, milk, and vanilla extract. This frosting recipe is richer then your average buttercream, with a stronger chocolate flavor, making it the perfect addition to chocolate cake or brownies.
You can sub the vanilla with other flavorings in this frosting, like peppermint or almond extract. This is a great recipe to make with homemade cupcakes because it's spreadable, and also perfect for piping. I usually make twice as much as I think I'll need, because you can never have too much!
HOW DO YOU MAKE FLUFFY CHOCOLATE FROSTING?
Bring your frosting to room temperature. Then put in the stand mixer, and beat on medium-high for 1-2 minutes. This will help incorporate some air into the frosting, giving it a fluffier texture.
Keep in mind that this is a really rich frosting, so you may not be able to get the same fluffy texture as you would from a regular buttercream or cream cheese frosting.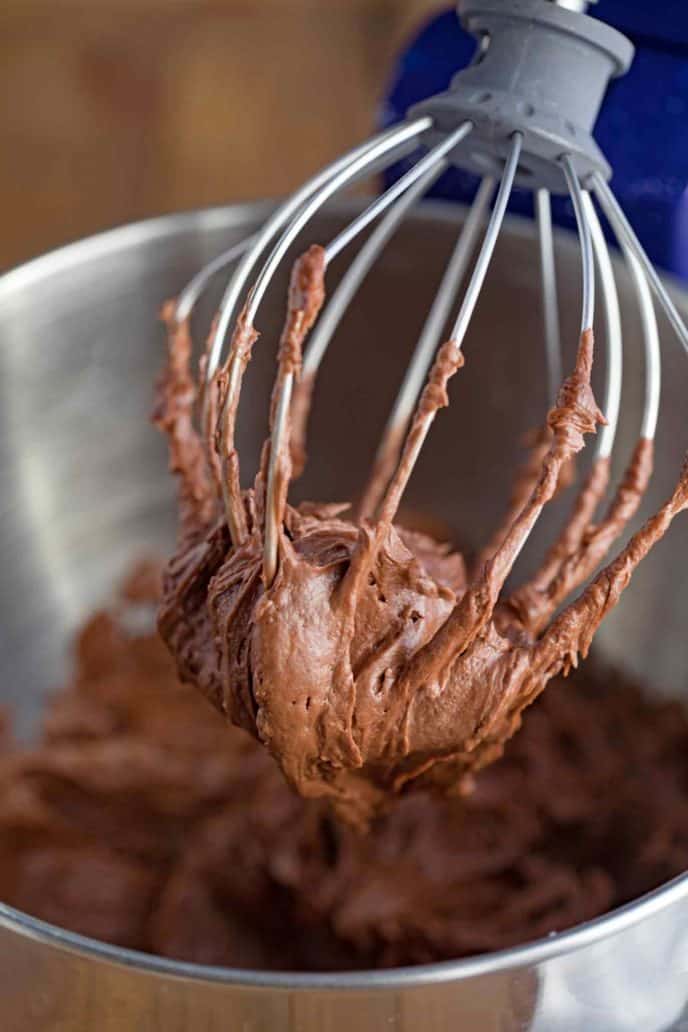 WHAT IS THE DIFFERENCE BETWEEN THIS FROSTING AND CHOCOLATE BUTTERCREAM FROSTING?
Both of these frosting recipes contain butter, so it's easy to get confused. But a typical buttercream frosting calls for softened butter that's creamed together with powdered sugar (and sometimes egg whites), then with the other ingredients like cocoa or vanilla extract. It turns out light and fluffy, with a strong sweet butter taste.
This frosting recipe calls for cooking the cocoa powder and butter together first, which makes a frosting that turns out more fudgy and rich than a chocolate buttercream would be.
Chocolate buttercream frosting would have a lighter texture than this chocolate frosting recipe.
HOW DO YOU MAKE DARK CHOCOLATE FROSTING?
Substitute the cocoa powder for a dark chocolate cocoa powder to make dark chocolate frosting. If that's too bitter for your taste, you can mix half dark chocolate and half milk chocolate cocoa powder.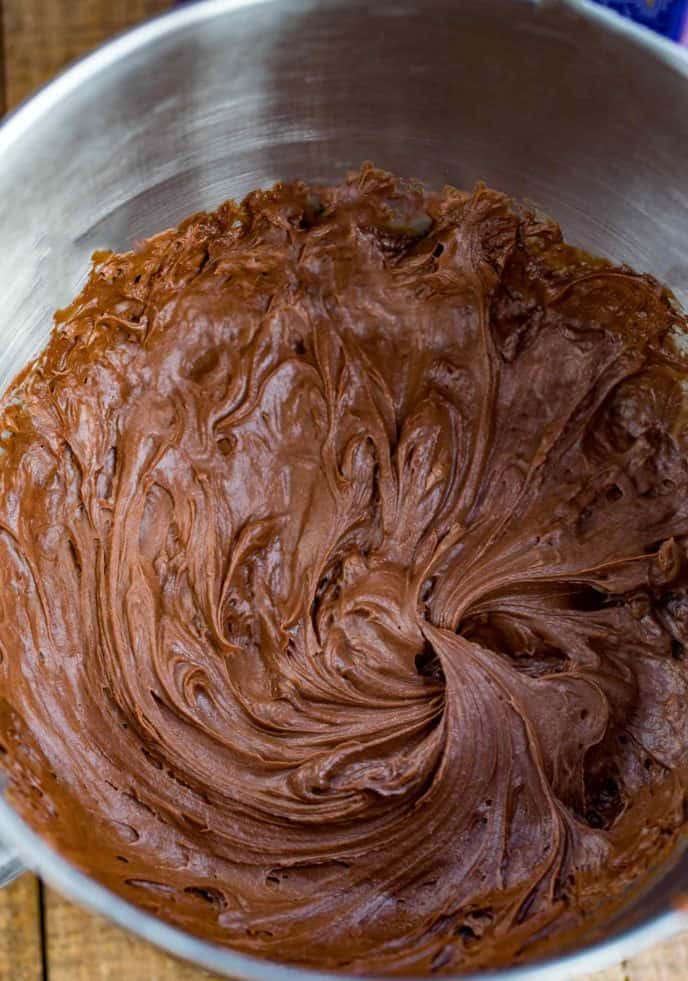 Create a free account to

Save Recipes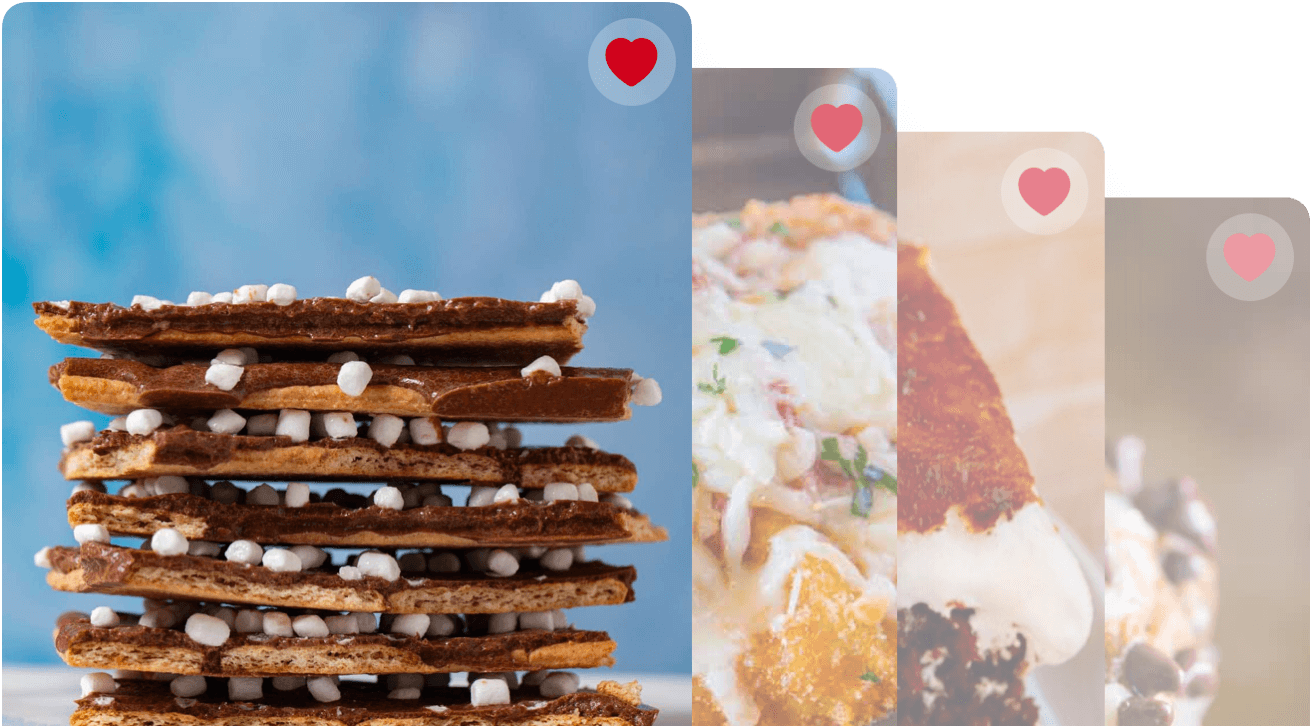 HOW TO MAKE CHOCOLATE FROSTING WITHOUT POWDERED SUGAR
Instead of powdered sugar, substitute with 2 (14oz) cans of sweetened condensed milk. Mix the condensed milk in at the same point in the recipe you would have added the powdered sugar. This is a liquid, so wait to see if you need any added milk until the very end.
MORE CHOCOLATE DESSERT RECIPES
TIPS FOR MAKING CHOCOLATE FROSTING
You can add more milk to achieve a thinner texture with your frosting, but add very slowly so you don't overshoot it.
If you want an even richer chocolate frosting, sub the milk with heavy cream or whipping cream.
This is the perfect frosting to use as a crumb layer before adding fondant to a layer cake.
I don't recommend making this homemade chocolate frosting with anything other than butter, because margarine has a lower fat content and the texture won't turn out right.
You can use baker's chocolate instead of cocoa powder for this recipe, start with 4-6 oz of semisweet chocolate. You may need less milk, to compensate for the added moisture, just watch the texture and add accordingly.
If your frosting is coming out too sweet for your taste, add a dash of salt to balance the flavor.
Use this frosting as a dip for strawberries, bananas, or graham crackers!
I always use unsalted butter because I like to control the flavor, but you can use salted if you'd prefer the salty flavor.
Add a teaspoon of cinnamon to this chocolate frosting recipe for a Mexican-style chocolate. You can also add a dash of cayenne pepper.
Add peppermint extract to this chocolate frosting recipe, then crush peppermint candies on top of cupcakes for a holiday version. Or use orange extract, then after you've frosted the cupcakes, top with orange zest for chocolate orange cupcakes!
This chocolate frosting is a lot more indulgent then a normal chocolate buttercream frosting, which means it's perfect to use for brownies, along with the usual chocolate cake, yellow cake, layer cake, or cupcakes.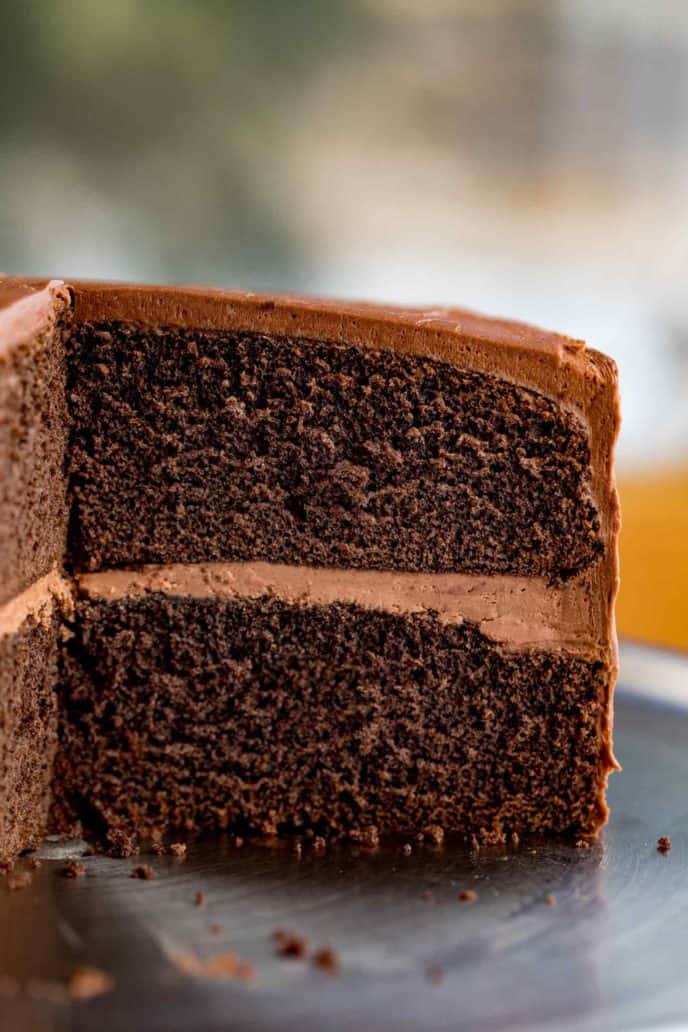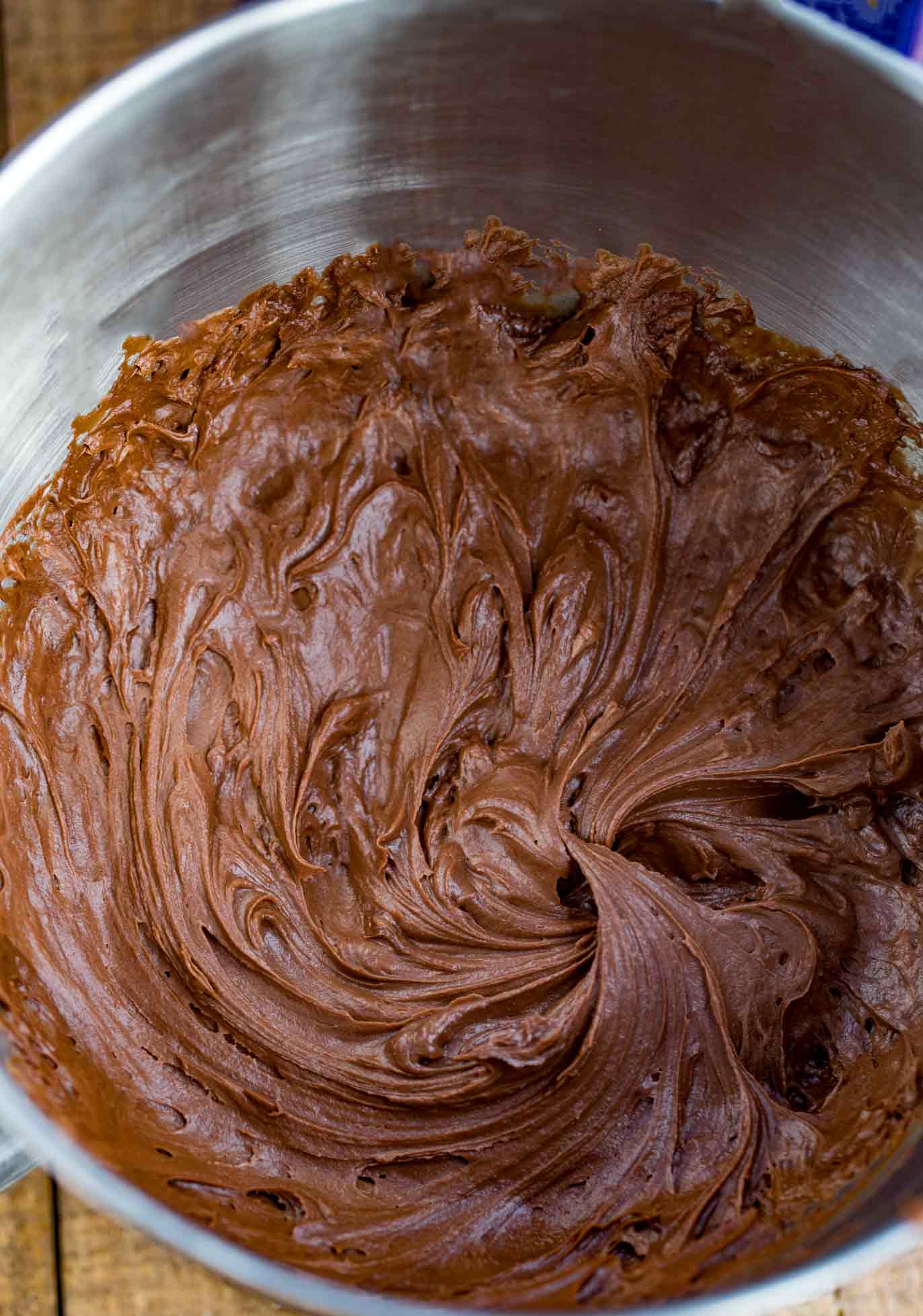 Rich Chocolate Frosting
Rich Chocolate Frosting is creamy and indulgent, made with ONLY 5 ingredients and ready in just a few minutes!
Ingredients
1 1/2

cups

unsalted butter

1

cup

unsweetened cocoa powder

6

cups

powdered sugar

2/3

cups

milk

1

tablespoon

vanilla
Instructions
Melt the butter in a large saucepan and whisk in the cocoa powder then remove from the heat and let cool.

Add the cooled chocolate mixer to your stand mixer and whip on medium speed adding the powdered sugar and milk, alternating them 1/3 at a time and finally add the vanilla in last.

If the frosting is too thick, add a bit more milk.
Recipe Notes
Note: click on times in the instructions to start a kitchen timer while cooking.
Nutrition Facts
Rich Chocolate Frosting
Amount Per Serving
Calories 232
Calories from Fat 108
% Daily Value*
Fat 12g18%
Cholesterol 31mg10%
Sodium 5mg0%
Potassium 66mg2%
Carbohydrates 32g11%
Protein 1g2%
Vitamin A 365IU7%
Calcium 16mg2%
Iron 0.5mg3%
* Percent Daily Values are based on a 2000 calorie diet.