Chocolate Cake Roll (Swiss Roll) is sweet and moist, made with a layer of chocolate cake rolled around homemade whipped cream, ready in under 60 minutes!
Cakes are some of the most popular desserts on the blog including some of the classic ones: Easy Chocolate Cake, Oreo Cake, and Carrot Cake!
CHOCOLATE CAKE ROLL (SWISS ROLL)
Chocolate Cake Roll (Swiss Roll) is the PERFECT holiday dessert, made with moist chocolate cake rolled around my homemade whipped cream, and takes less than 60 minutes to throw together! You can decorate for any occasion using fresh fruit, melted chocolate, powdered sugar, or even sprinkles and frosting for a birthday version.
This cake roll uses a chocolate sponge cake, which is lighter than regular cake and will be easier to roll. Plus we're pouring it into a thin pan, so the sponge only needs about 10 minutes to bake. A cake roll does need to cool after baking and before you add the whipped cream, so make sure to save some extra time here. If you want to add more flavor to this dessert, add a teaspoon of peppermint or vanilla extract to the batter.
WHAT IS THE DIFFERENCE BETWEEN A ROULADE AND A SWISS ROLL?
Technically a Swiss roll is a type of roulade, but a roulade can be savory or sweet. It's also made from other types of pastries, while a Swiss roll is always a type of light or sponge cake with a sweet filling.
HOW DO YOU ROLL A SWISS ROLL?
This Swiss roll recipe calls for rolling the cake while it's still warm. Do not skip this step, as you want it to cool in that shape. Using the parchment paper, roll cake around the paper. Leave it alone until it cools, then unroll very carefully and add the filling before rolling it up again.
HOW LONG DOES A SWISS ROLL LAST?
This cake roll will last 2-3 days in the refrigerator. Because we're using whipped cream as a filling, I would not leave this cake roll out of the refrigerator for more than 2 hours for food safety.
CAN YOU FREEZE THIS SWISS ROLL RECIPE?
This roll cake recipe can be made ahead and frozen for 2-3 months. Make the cake roll, then bring to room temperature, add the filling, and wrap in plastic wrap and tinfoil. When you're ready, defrost in the refrigerator, then decorate with powdered sugar right before serving.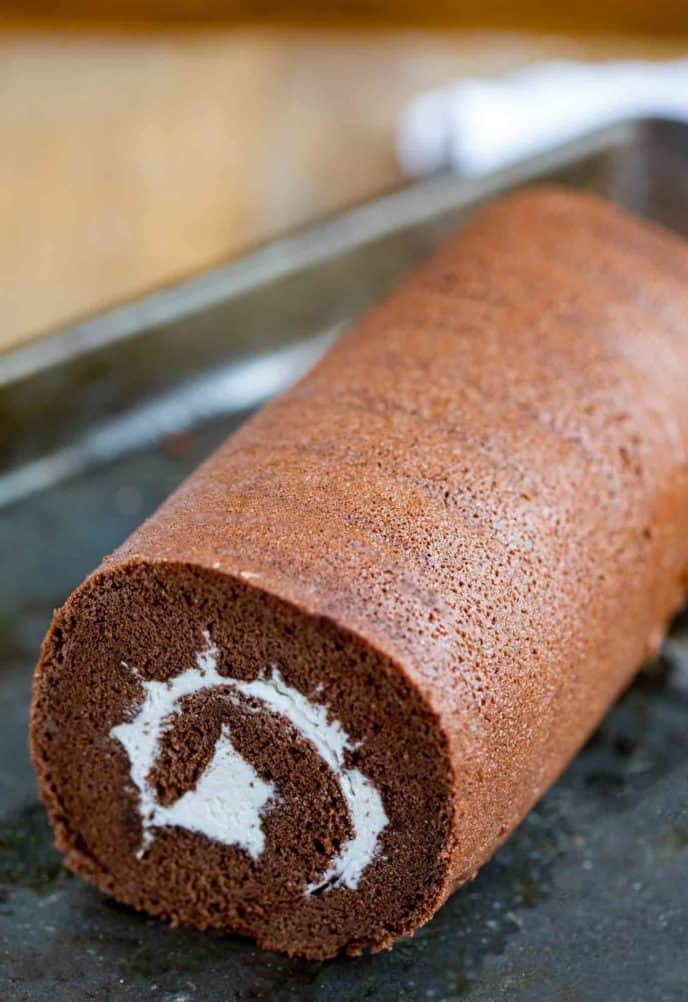 Don't worry about your cake not looking this pretty when you roll it at first. Here is a quick picture of how my cake looked when I first rolled it: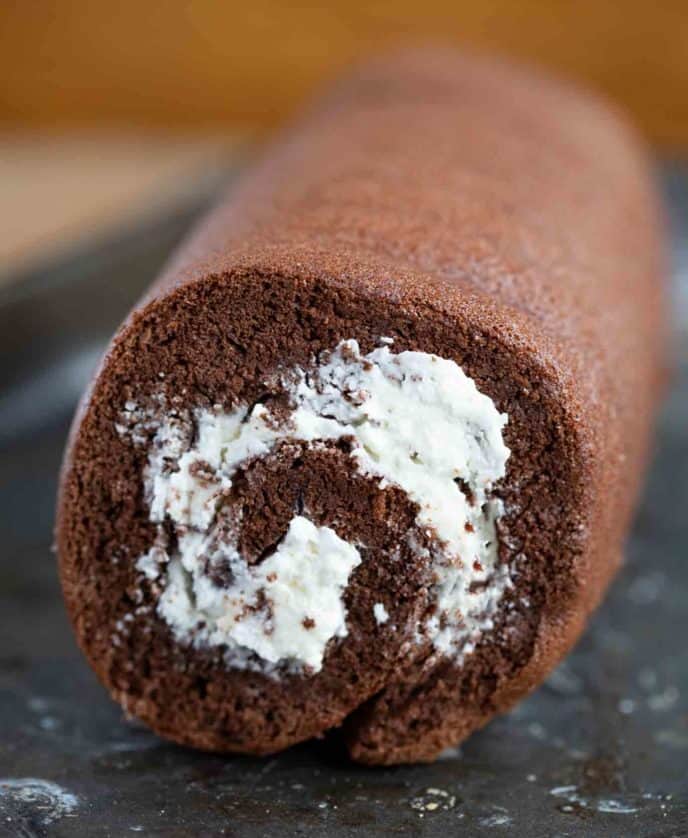 The whipped cream will ooze out of the sides a bit as you roll it back out. The sides will be a bit more scraggly. It is totally fine, just trim off the edges and you'll have perfect looking edges like the picture above this one.

Create a free account to

Save Recipes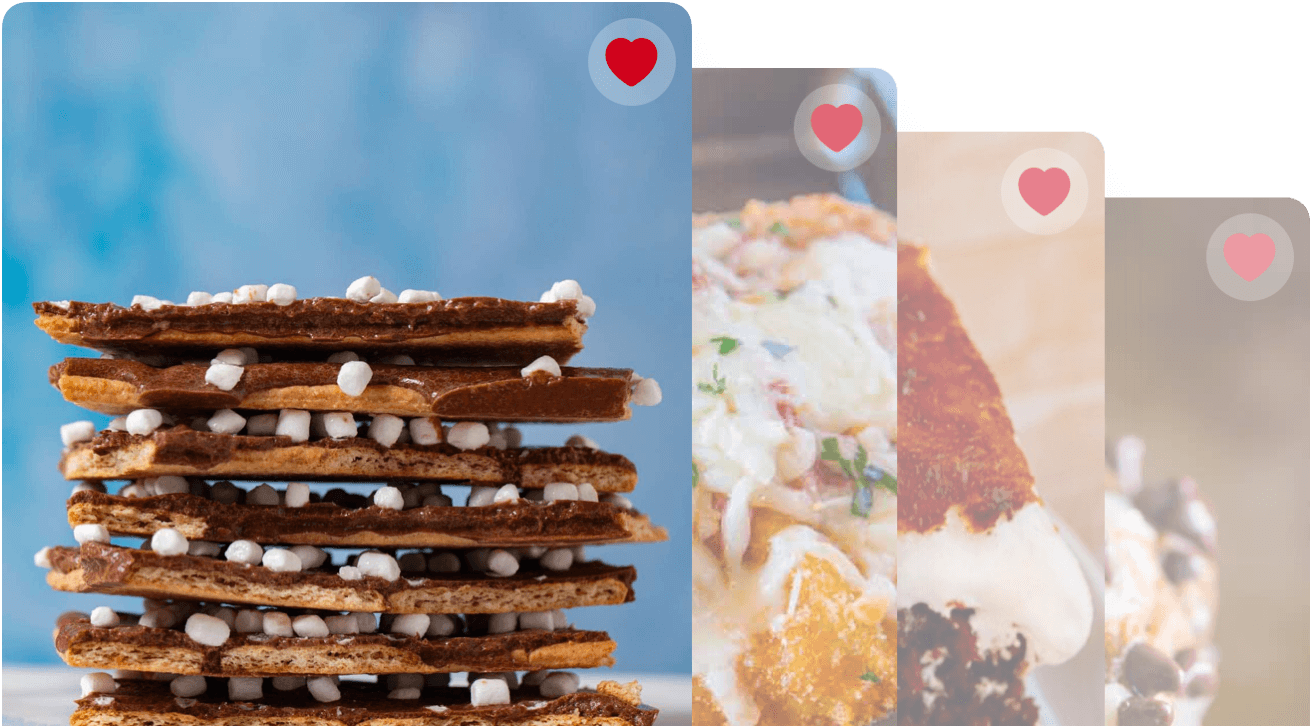 MORE CAKE RECIPES
TIPS FOR MAKING CHOCOLATE CAKE ROLL (SWISS ROLL)
This cake roll recipe calls for whipped cream, because the light texture goes perfectly with the sponge. Try other fillings for different dessert variations on this chocolate cake roll, like chocolate frosting, cream cheese frosting, vanilla buttercream, or melted marshmallows.
Whisk a teaspoon of peppermint with the whipped cream, then top the cake roll with crushed peppermint candies for a holiday version!
I recommend using an electric mixer or a stand mixer to cream the butter and sugar together, to get the best results in the texture of the sponge.
Once the cake is rolled, dust with powdered sugar, or top with chocolate ganache.
Add a tablespoon of vanilla extract or almond extract for extra flavor in your cake roll.
Follow the steps of this recipe with a vanilla sponge if you don't prefer chocolate.
This cake roll works best when you bake the batter in a jelly roll pan, but you can use a small baking sheet if that's what you have. Try to stick to around 15×12, or the batter may spread too thin.
Try stirring pureed fruit or strawberry fruit topping into the whipped cream, then topping the cake with fresh berries and a tablespoon of chocolate chips.
If your cake is sticking to the parchment paper, you can try dusting the paper with extra powdered sugar next time.
Whisk a teaspoon of cinnamon into the dry ingredients to add some flavor to the cake roll.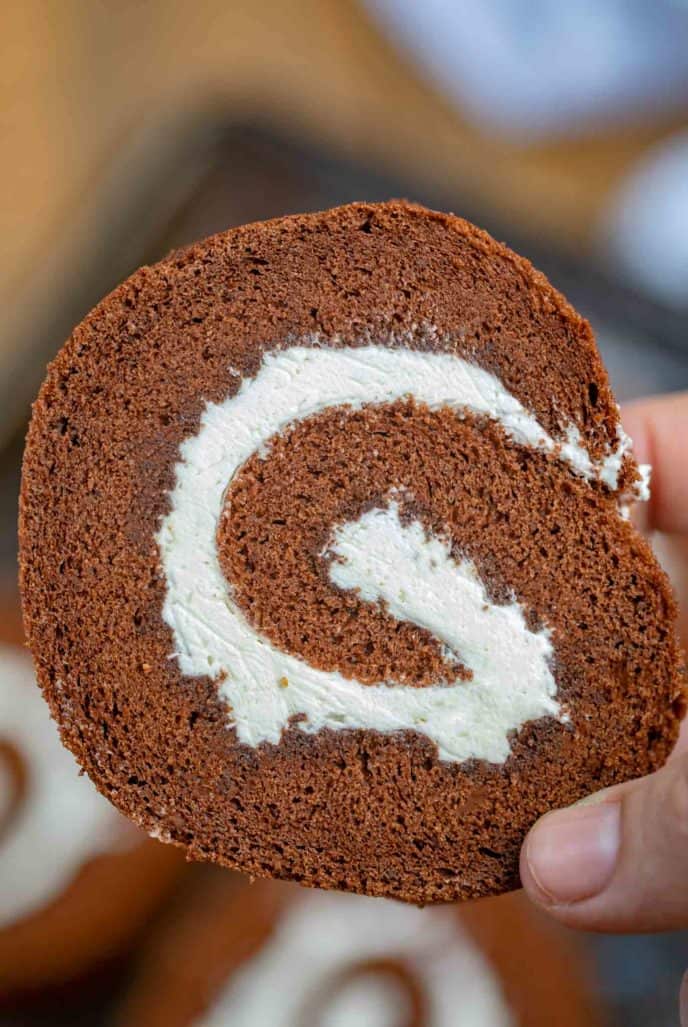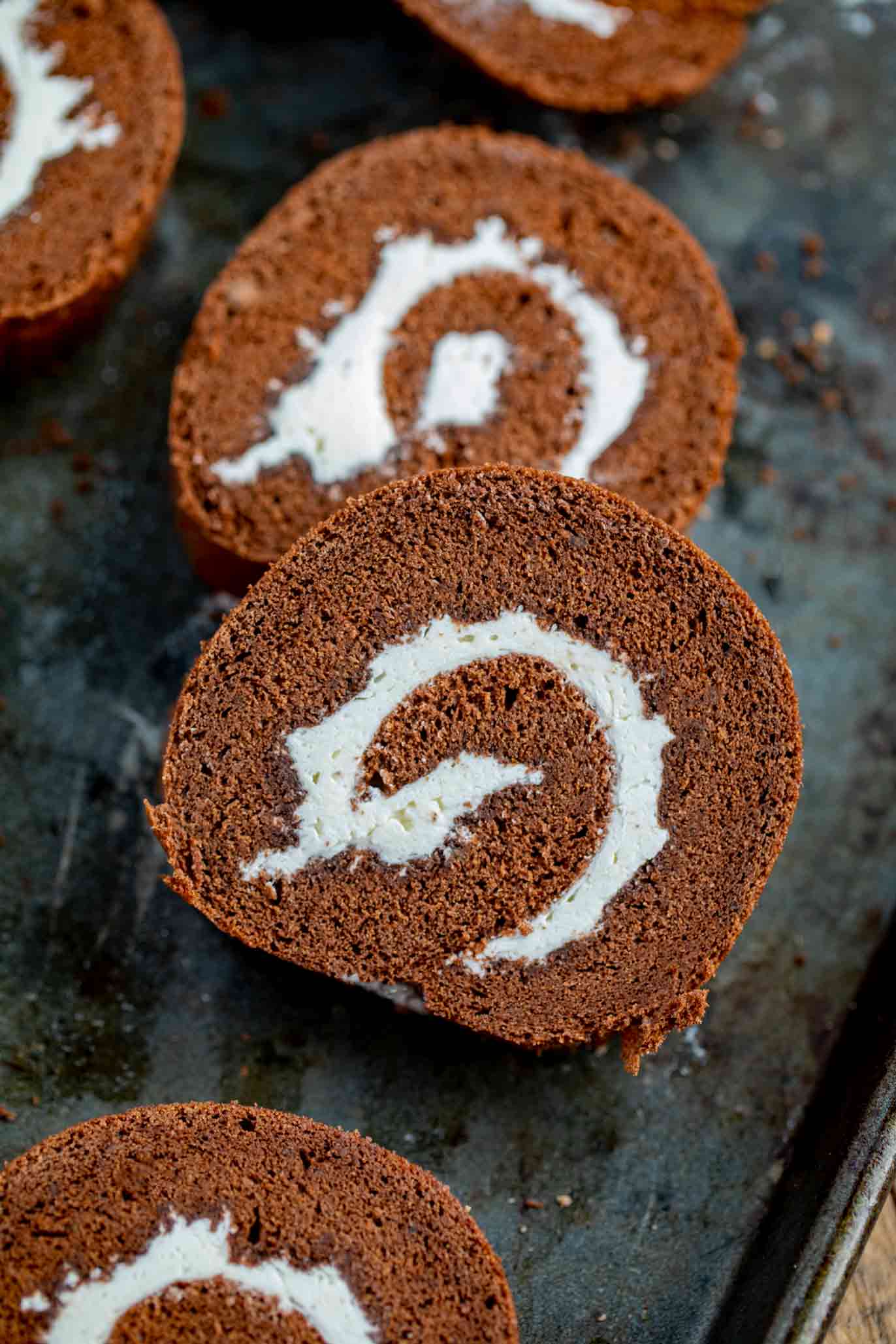 Chocolate Cake Roll (Swiss Roll)
Chocolate Cake Roll (Swiss Roll) is sweet and moist, made with a layer of chocolate cake rolled around homemade whipped cream, ready in under 60 minutes!
Ingredients
1/3

cup

unsweetened cocoa powder

1/3

cup

flour

1/4

teaspoon

salt

1

teaspoon

baking powder

1/2

cup

sugar

4

tablespoons

unsalted butter

4

large eggs

3

cups 

Whipped Cream
Instructions
Preheat the oven to 400 degrees and line your baking sheet (15x12) with parchment paper.

Sift together the cocoa powder, flour, baking powder and salt and set it aside.

In your stand mixer cream together the sugar and butter until lightened in color, about a minute then add in the eggs one at a time until fully incorporated before adding in the flour until just mixed in.

Pour the mixture onto your parchment paper and bake for 8-10 minutes or until the cake is done to the touch (your finger doesn't leave an indentation) then remove from the oven and while it is still warm roll the parchment paper into a roll and let cool in the roll shape.

Unroll carefully and spread the whipped cream over the cake then re-roll, trim the edges (this is the chef's reward 😉 ) and serve.
Recipe Notes
Note: click on times in the instructions to start a kitchen timer while cooking.
Nutrition Facts
Chocolate Cake Roll (Swiss Roll)
Amount Per Serving
Calories 256
Calories from Fat 162
% Daily Value*
Fat 18g28%
Cholesterol 109mg36%
Sodium 75mg3%
Potassium 147mg4%
Carbohydrates 19g6%
Protein 4g8%
Vitamin A 600IU12%
Calcium 72mg7%
Iron 0.8mg4%
* Percent Daily Values are based on a 2000 calorie diet.