These Oreo Rice Krispie Treats filled with Oreo cookie chunks and melted Oreo filling make an easy rice krispie treat recipe taste even MORE amazing!
Classic Rice Krispie Treats are one of the best no-bake Snack Recipes to make all summer long. They are easy to make, ready in 20 minutes, and kids of all ages love them!
OREO RICE KRISPIE TREATS
Whether you've been a fan of this site for years or are new here, you may have noticed a slight obsession we have. We love Oreo everything! From Oreo Cheesecake to Oreo Brownies, there's no Dessert Recipe that sweet, crispy chocolate sandwich cookie can't make better.
After one bite of these Oreo Rice Krispie Treats you may never go back to classic Rice Krispie Treats again. These gooey, chewy, marshmallow treats are loaded with yummy chunks of Oreo cookies. The vanilla creme from the Oreos gets slightly melted in the warm marshmallow mixture, giving every bite tons of cookies and cream flavor.
You can make Oreo Rice Krispie Treats all year long, but they are one of the best summertime snacks. No need to turn on the oven and heat up your kitchen. These no bake treats are so quick to make and you could even make the marshmallow mixture in the microwave if you don't want to turn on the stovetop.
Oreo Rice Krispies Treats are best at room temperature since chilling them makes them hard to bite into. You can refrigerate them, but leave them on the counter until they get soft and chewy again before serving. To keep them from sticking, use parchment paper in the bottom of your pan or storage container.
These Oreo Rice Krispie Treats make great birthday party treats! Shape them by hand while they are still warm into little Oreo Krispy balls. Use a little cooking spray or butter so they don't stick to your hands. Dip them in melted white chocolate or drizzle with Chocolate Ganache for a Cake Ball-like treat.
MORE DELICIOUS OREO RECIPES
Make them in the Microwave
To make Oreo Rice Krispie Treats using a microwave, start with a large bowl that is microwave safe. Add butter and marshmallows to the bowl and microwave on high for 2 minutes. Stir marshmallow mixture and microwave 1 minute longer. Fold in Oreos and Rice Krispies Cereal until combined and press into prepared pan like usual.
Besides all the gooey chewy goodness, the best thing about Oreo Rice Krispie Treats is that they are so easy to make. This is a great recipe for kids who want to learn to cook. Plus you can add their favorite cereal and mix ins so you know even the pickiest kid will love these snacks.

Create a free account to

Save Recipes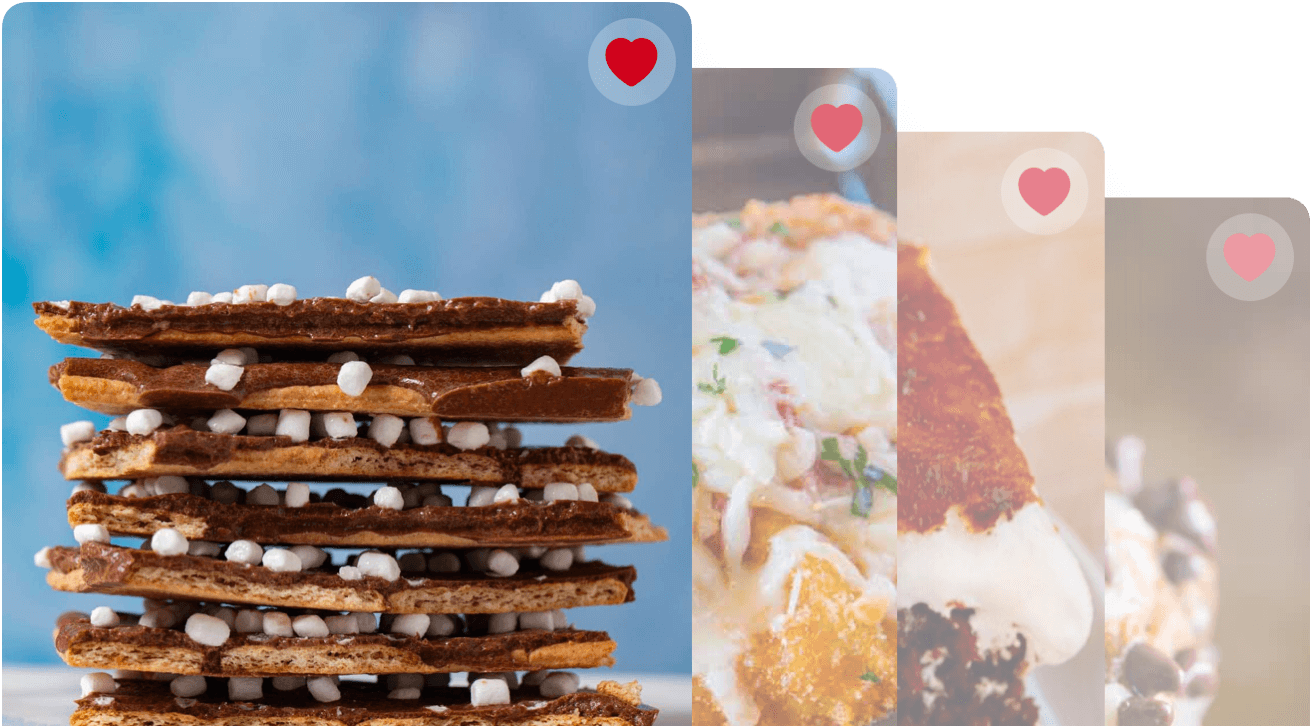 VARIATIONS ON OREO RICE KRISPIE TREATS
White Chocolate: Drizzle with melted white chocolate or fold in 1/2 cup white chocolate chips. Wait 5 minutes after adding Rice Krispies and Oreos so the chocolate chips don't melt. You could also use mini milk chocolate chips too!
Cereal: For a super chocolatey treat, use Cocoa Pebbles or Cocoa Puffs instead of Rice Krispie cereal. Try other kid favorite cereals like Golden Grahams, Captain Crunch, and Corn Flakes too!
Oreos: You can use whatever flavor Oreo cookie you like in this recipe. Golden Oreos, Peppermint Oreos, and Peanut Butter Oreos are always a hit.
Marshmallows: Fold 1-2 cups mini marshmallows into the Oreo Rice Krispie mixture after 5 minutes so you get more chewy, marshmallowy bites! Try these with Homemade Marshmallows if you have a little extra time and ingredients!
Candy: Mini M&Ms, peanut butter cups, Reeses Pieces, or chopped up Cookie's and Creme candy bars would all taste yummy with Oreos!
Oreo Stuffed Rice Krispie Treats: Divide your Rice Krispie mixture (without Oreos) and spread half in the bottom of your prepared pan. Layer whole Oreo Cookies over top and press the remaining Rice Krispies Treat mixture over Oreos.
MORE FUN DESSERT RECIPES
HOW TO STORE OREO RICE KRISPIE TREATS
Serve: Oreo Rice Krispie Treats can be stored at room temperature in an airtight container for up to 4 days.
Store: Refrigerate Oreo Rice Krispie Treats up to 1 week in an airtight container. Serve at room temperature for best taste.
Freeze: You can freeze Oreo Krispies Treats for up to 3 months. So they don't freeze together, place parchment paper between layers.
Oreo Rice Krispie Treats
These Oreo Rice Krispie Treats filled with Oreo cookie chunks and melted Oreo filling make an easy rice krispie treat recipe taste even MORE amazing!
Instructions
Remove the creme filling from 10 of the Oreos and crumble the cookies into crumbs. Break the remaining 14 cookies into chunks.

In a dutch oven melt the butter on medium heat, then add in the marshmallows, Oreo creme filling and mix until completely melted.

Mix in the Rice Krispies and Oreo crumbs and broken cookies until completely coated.

Press the mixture into a 9x13 inch pan and let cool completely before serving.
Nutrition Facts
Oreo Rice Krispie Treats
Amount Per Serving
Calories 247
Calories from Fat 63
% Daily Value*
Fat 7g11%
Cholesterol 8mg3%
Sodium 185mg8%
Potassium 61mg2%
Carbohydrates 45g15%
Protein 3g6%
Vitamin A 1019IU20%
Vitamin C 9mg11%
Calcium 5mg1%
Iron 6mg33%
* Percent Daily Values are based on a 2000 calorie diet.