Crunchberry Cereal Bars are a fun fruity crunchy twist on marshmallow treats! Buttery vanilla corn bars speckled with colorful berry flavored puffed cereal!
The only thing better than opening your lunchbox (or pantry) and seeing a tasty homemade Rice Krispie Treats is finding one of these colorful, crunchy Snack Bars in it's place!
CRUNCHBERRY CEREAL BARS

These Crunchberry Treats are like half Cap'n Crunch and half Trix Cereal for a fruity, not too sugary, cereal bar that looks as fun as it is to make and eat! These colorful speckled bars are perfect desserts for barbecues, potlucks, and picnics. Just pop them in a cooler until about 30 minutes before serving to keep them from melting on a hot day and enjoy all summer long.
Marshmallow treats like Crunchberry Cereal Bars are some of the easiest desserts you could ever make. You don't need any fancy equipment, just a pot, a pan, and a spatula. Even the member of your family with the least baking skills can handle these easy bars! You could even make them in the microwave if you wanted one less dish to clean.
MORE NO BAKE CEREAL BARS YOU NEED TO TRY!
The only tip you need for Crunchberry Cereal Bars is to not scorch your marshmallows. If you overheat the marshmallows, the sugar will start to caramelize in the butter, making your bars crunchy instead of chewy and gooey. Luckily marshmallows heat pretty fast, so there's not a lot danger as long as you stir often and remove from heat once they are melty.
You can mix in all kinds of baking items you have on hand to make Crunchberry Cereal Bars extra delicious. From nuts to white chocolate chips to dried fruit, cereal bars are great for cleaning out your pantry! If you want to add ingredients that will melt, i.e. chocolate chips, wait a few minutes after you've mixed in the cereal and then stir them in.
Crunchberry Cereal Bars are tasty all on their own but you can always dip them in Chocolate Ganache for a chocolate covered berry treat. You could frost these bars with Buttercream Frosting, like you would cake, and sprinkle them with rainbow candy chips for a Funfetti Cereal Bar!

Create a free account to

Save Recipes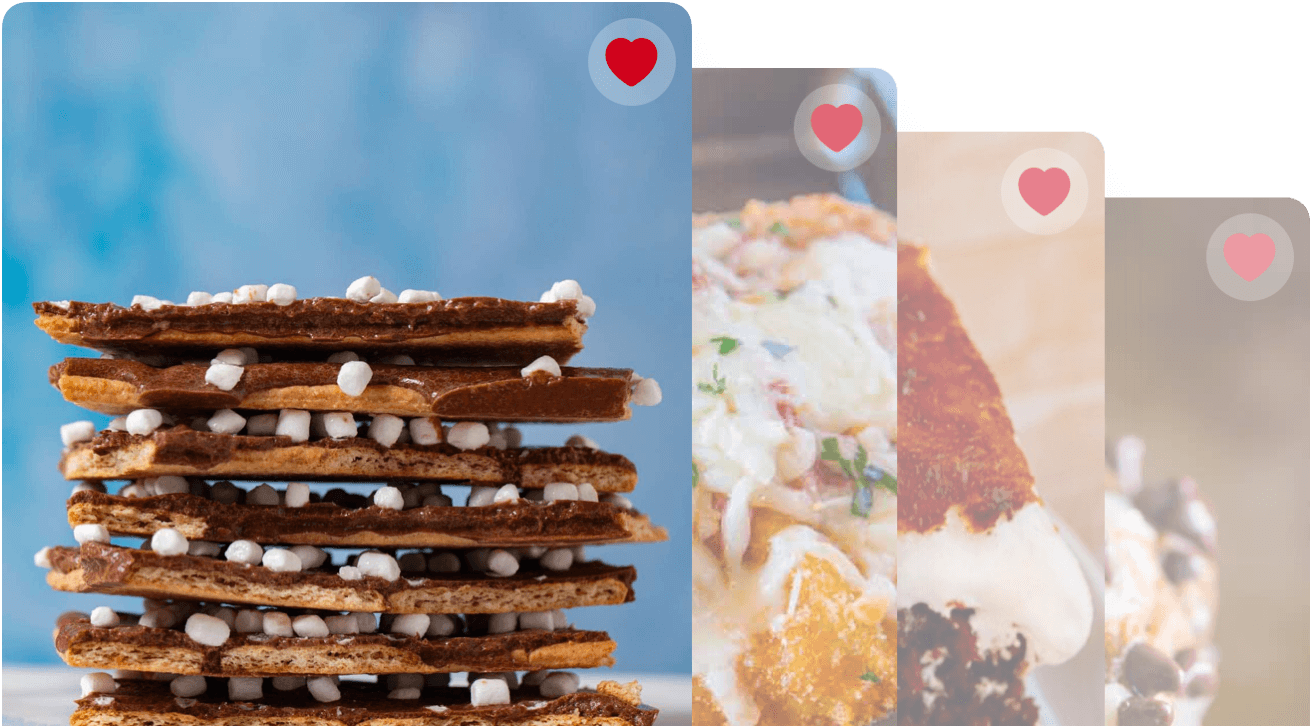 VARIATIONS ON CRUNCHBERRY CEREAL BARS
Cereal: If you can't get enough of the fruity sweet berry flavor, swap half the Crunchberries with Trix or Fruit Loops. Very Berry Cheerios, Oops All Berries, and Berry Berry Kix are all great too if you can find them!
Fruit Pieces: For more natural fruity flavor, add chopped up freeze-dried strawberries or banana chips in with your cereal marshmallow mixture.
Marshmallows: If you want more chewy marshmallow, reserve one cup of mini marshmallows from the melted butter. Mix in the Crunchberry cereal to the melted marshmallow mixture and wait a couple minutes, then fold in the reserved marshmallows.
White Chocolate: Dip the bottoms of Crunchberry Cereal Bars in melted white chocolate for a creamy layer. Add a little skim milk powder and vanilla extract to the chocolate to make it taste more like cereal milk!
MORE DELICIOUS BROWNIE AND BAR RECIPES
HOW TO STORE CRUNCHBERRY CEREAL BARS
Serve: Cereal Bars like Crunchberry Treats are best if you keep them at room temperature so they stay soft and chewy. Refrigerate if the weather is really hot, otherwise avoid chilling.
Store: Keep Crunchberry Cereal Bars covered in an airtight container, lined with paper towels to absorb moisture if needed, in a cool dry place for up to 3 days. Although crunchier, refrigerated bars will last about 1 week. Bring to room temperature to serve.
Freeze: Once Crunchberry Cereal Bars are set, cut and place in a sealed container. Use parchment paper between layers to keep from sticking and freeze for up to 1 month. Thaw on the counter to serve.
Crunchberry Cereal Bars
Crunchberry Cereal Bars are a fun fruity crunchy twist on marshmallow treats! Buttery vanilla corn bars speckled with colorful berry flavored puffed cereal!
Ingredients
4

tablespoons

unsalted butter

12

ounces

mini marshmallows

7

cups

Crunchberry Cereal
Instructions
Grease a 9x13 baking pan.

Add butter to a large pot on medium low until melted then mix in the marshmallows until they are just melted (do not let this sit while melted for too long or the bars will be brittle).

Add in the Crunchberry cereal and mix well until combined.

Gently press the cereal mixture into the baking pan and allow to cool completely before cutting into bars.
Nutrition Facts
Crunchberry Cereal Bars
Amount Per Serving
Calories 140
Calories from Fat 27
% Daily Value*
Fat 3g5%
Cholesterol 8mg3%
Sodium 76mg3%
Potassium 15mg0%
Carbohydrates 28g9%
Protein 1g2%
Vitamin A 306IU6%
Vitamin C 7mg8%
Calcium 3mg0%
Iron 2mg11%
* Percent Daily Values are based on a 2000 calorie diet.