Classic Buttercream Frosting is rich and creamy, made with ONLY 4 ingredients that you already have in your pantry, and ready in 10 minutes!
Frosting is the perfect addition to our favorite cakes and cupcakes, and if you like this buttercream you'll also love this Sugar Cookie Frosting, Easy Mint Frosting, Cream Cheese Frosting, and Rich Chocolate Frosting!
CLASSIC BUTTERCREAM FROSTING
Classic Buttercream Frosting is the PERFECT creamy 4 ingredient topping for any dessert, made with butter, powdered sugar, vanilla, and heavy cream. This is my go-to frosting recipe because it's perfect for piping onto cupcakes, and also works great for making layer cakes or even cookies. You can also use this buttercream frosting for a crumb layer before using fondant!
WILL CLASSIC BUTTERCREAM MELT AT ROOM TEMPERATURE?
Buttercream should have a slightly stiff but creamy texture, and shouldn't melt at room temperature unless it's more hot or humid than normal. Try to store the finished cake in a cool, dry place while you're serving it, then refrigerate.
SHOULD I REFRIGERATE BUTTERCREAM FROSTING?
I refrigerate buttercream because it contains dairy ingredients, even though it's high in sugar. I recommend not leaving it out for longer than 2 hours for food safety. This is especially true for any buttercream recipes that contain egg whites, too.
HOW DO YOU STORE A CAKE WITH BUTTERCREAM FROSTING?
If you have a cake frosted with buttercream, you can refrigerate it for about a week. You can also make the cake ahead of time and freeze it, already frosted with the buttercream. Just put the cake in the freezer until it's frozen, about an hour, then wrap it in plastic wrap (so the buttercream stays in place).
Then you can just defrost in the refrigerator, and finally bring the cake back to room temperature before serving. When a cake is cold, it might be mistaken for stale, so make sure you take it out of the refrigerator for about an hour to let it warm up before slicing into it.
CAN CLASSIC BUTTERCREAM BE MADE IN ADVANCE?
Buttercream can last in the refrigerator for up to a week in an airtight container.
You can also freeze buttercream for later or to save leftovers for another dessert, for up to 3 months. Seal it in a plastic bag, then wrap tightly with tinfoil. Defrost in the refrigerator, then bring it to room temperature before using.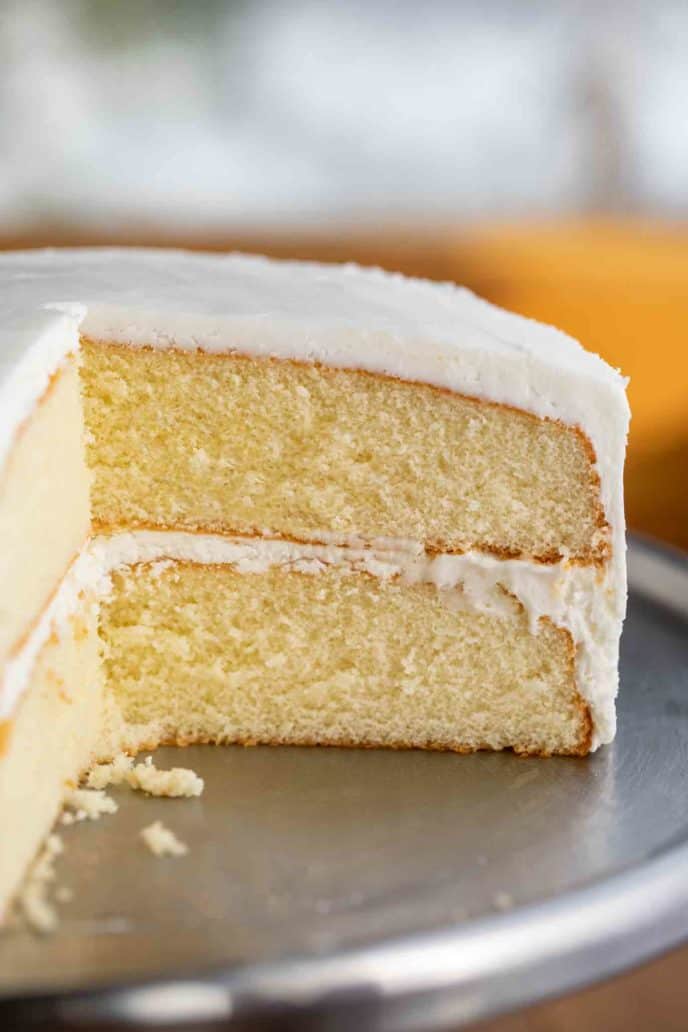 Create a free account to

Save Recipes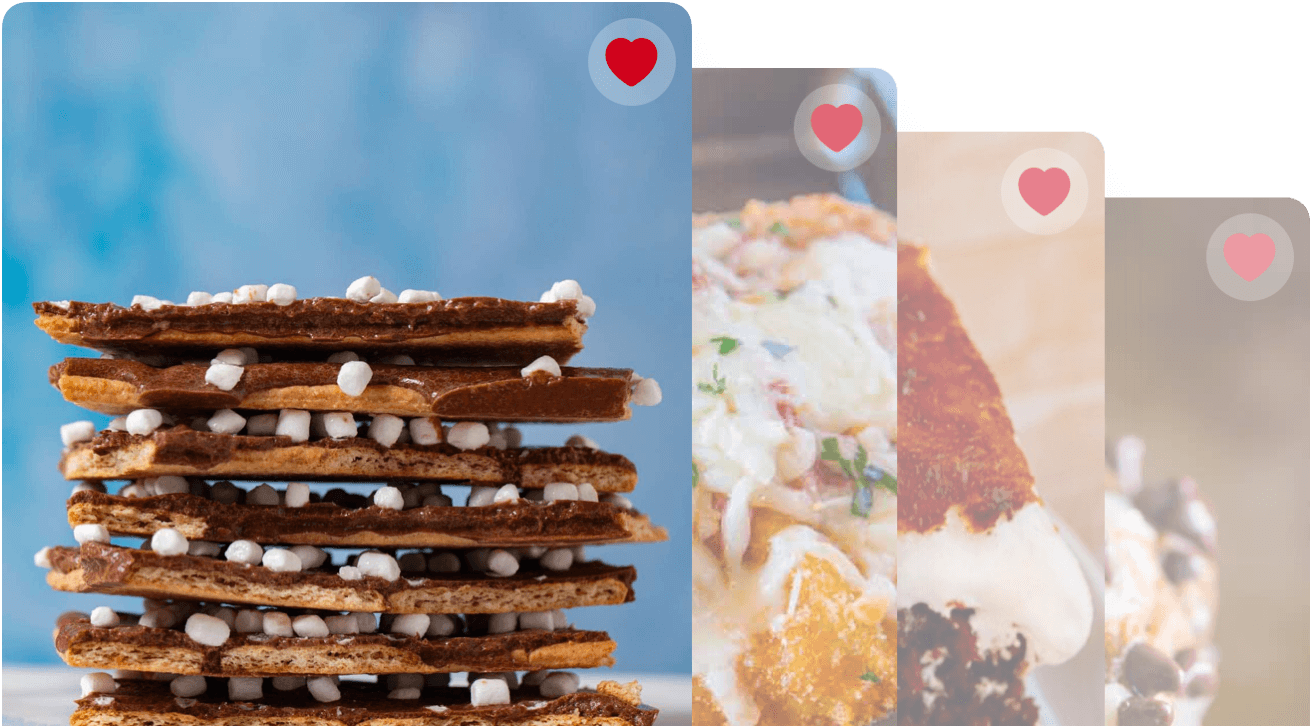 WHAT IF MY BUTTERCREAM FROSTING IS TOO RUNNY?
If your buttercream didn't stiffen up like it was supposed to, you can add powdered sugar in a tablespoon or two at a time. Don't add this too fast, because you can go in the opposite direction if you add too much powdered sugar. You can also add a tablespoon of cornstarch to help thicken it.
If it's not runny and it's just too soft, refrigerate the frosting for 30 minutes to an hour to see if it helps the texture, because the butter might have melted too much from over-mixing or if the temperature in the kitchen is too warm.
HOW DO YOU THIN OUT BUTTERCREAM FROSTING?
If your frosting turned out too thick, you can thin it out by adding a tablespoon of cream at a time until it reaches the desired consistency. Be careful not to add too much, or the frosting might get too thin.
CAKES YOU CAN TOP WITH CLASSIC BUTTERCREAM
TIPS FOR MAKING CLASSIC BUTTERCREAM FROSTING
You can use salted or unsalted butter to make this buttercream recipe, but I always prefer to use unsalted butter so I can control the amount of salt going into the recipe.
If you're frosting a cake or cupcakes make sure that the buttercream frosting is the same temperature, or it will pull crumbs off of your cupcakes and look messy.
If your frosting turns out too sweet, add a pinch of salt or a teaspoon of lemon juice to balance out the flavor.
Add a teaspoon of peppermint extract to this buttercream frosting recipe and to my Fudge Iced Brownies recipe, then top with crushed peppermint candies to make a holiday brownies!
This frosting recipe uses vanilla extract, but if you don't want to make vanilla buttercream frosting you can use almond extract or peppermint for holidays.
 I like to make this buttercream frosting recipe in the stand mixer with a paddle attachment, but you can use an electric hand mixer if that's what you have.
Make sure you set the stand mixer for low speed while you're adding the powdered sugar, or the sugar will fly out of the top when you're trying to mix it.
Try using this vanilla buttercream frosting on sugar cookies or in my Swiss roll, or make a layer cake with my classic yellow cake.
Add a few drops of food coloring to your vanilla buttercream frosting and top with sprinkles for birthday cakes or cupcakes.
You can substitute the heavy cream with half and half or whole milk in this buttercream frosting recipe if that's what you have on hand.
This vanilla buttercream frosting also goes perfectly with my red velvet cupcakes!
It's very important to cream the butter before adding the powdered sugar, or you might end up with lumpy frosting. Once the frosting is lumpy, it's really hard to get it smooth again.
You can make a chocolate version by replacing 1/4 cup of the powdered sugar with cocoa powder.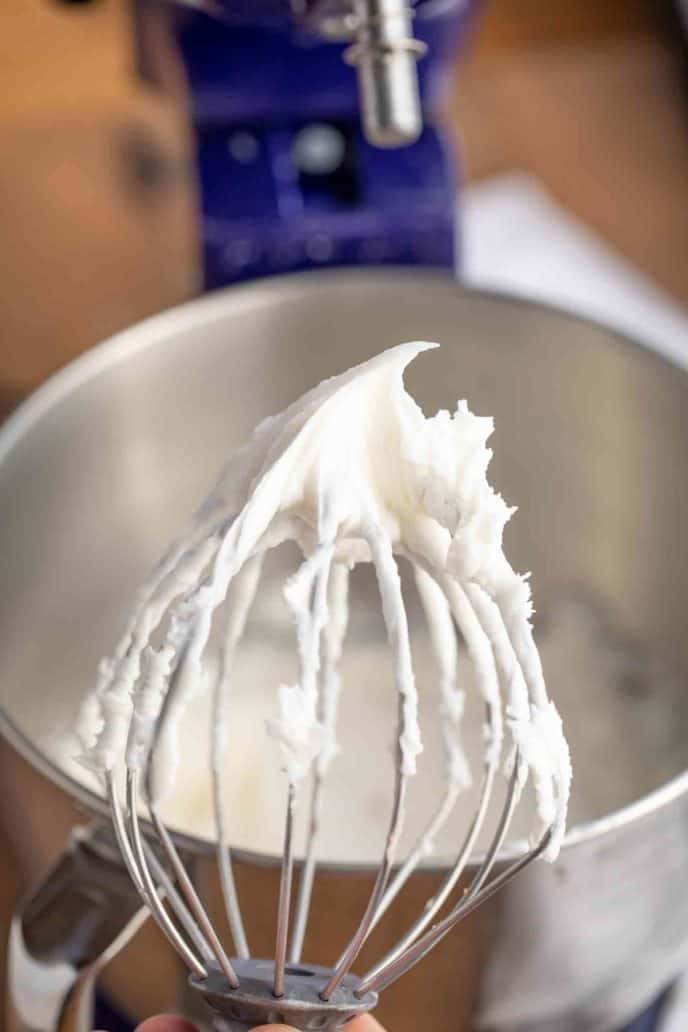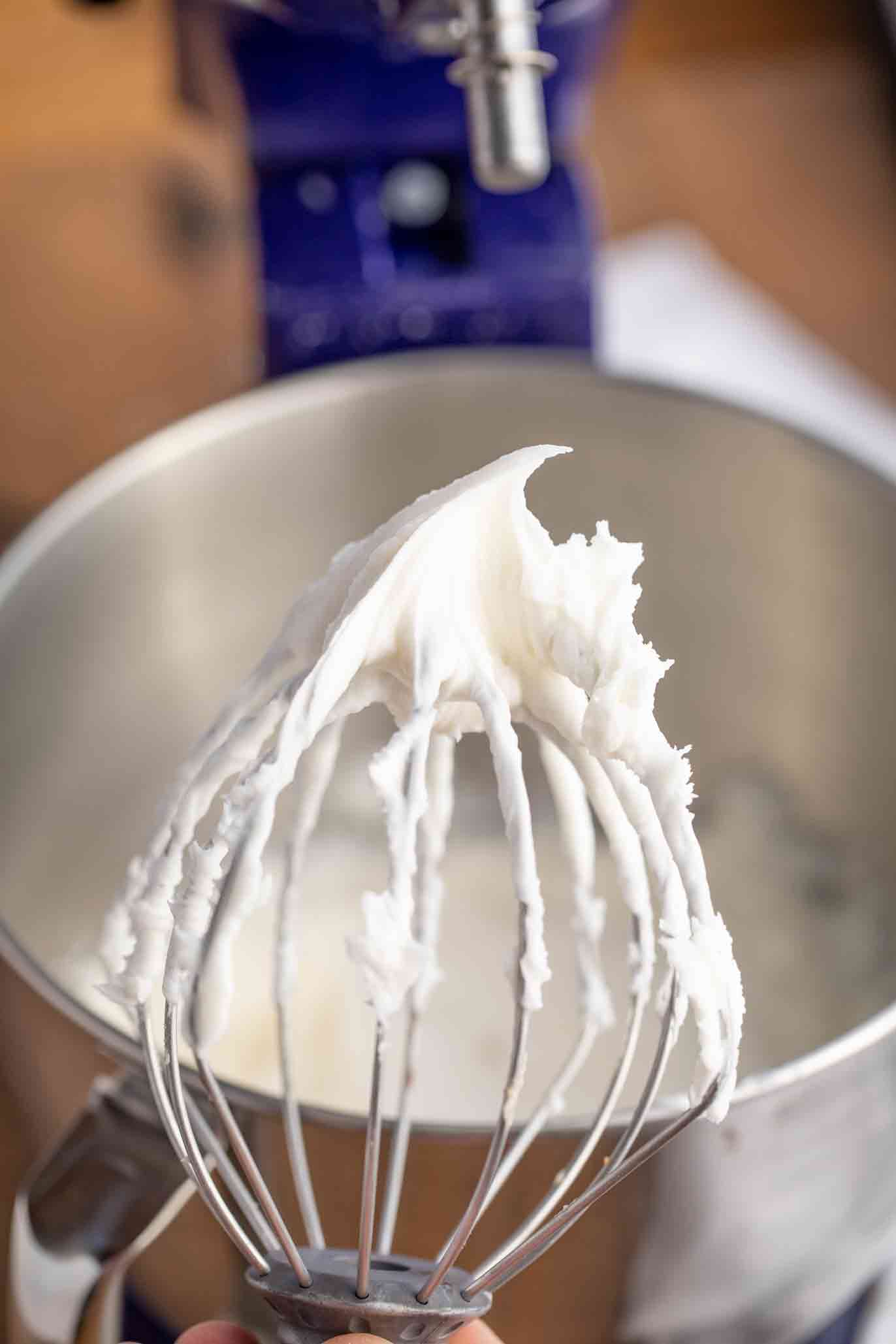 Classic Buttercream Frosting
Classic Buttercream Frosting is rich and creamy, made with ONLY 4 ingredients that you already have in your pantry, and ready in 10 minutes!
Ingredients
1

cup

unsalted butter

3

cups

powdered sugar

just under 1 pound

1

teaspoon

vanilla extract

2

tablespoons

heavy cream
Instructions
To your stand mixer on low speed cream the butter then start adding in the powdered sugar in 1/2 cup increments until fully combined then raise the speed to medium-high for 2 additional minutes.

Add in the vanilla and heavy cream and beat until light and fluffy for an additional minute.
Recipe Notes
Note: click on times in the instructions to start a kitchen timer while cooking.
Nutrition Facts
Classic Buttercream Frosting
Amount Per Serving
Calories 130
Calories from Fat 72
% Daily Value*
Fat 8g12%
Cholesterol 22mg7%
Sodium 1mg0%
Potassium 2mg0%
Carbohydrates 15g5%
Vitamin A 255IU5%
Calcium 3mg0%
* Percent Daily Values are based on a 2000 calorie diet.