Cinnamon Sugar Cruffins are flaky, sweet croissant muffin hybrids. Simple hack to assemble in minutes with puff pastry – no mixer needed!
If you've had our French Toast Muffins and Cinnamon Sugar Donut Muffins, you know how absolutely delicious combining two popular Breakfast Recipes can be! It's an easy and tasty way to give your breakfast a makeover!
CRUFFIN RECIPE
Traditional croissants are a coffee shop staple. And I bet you've never been in a cafe that didn't have at least one kind of muffin. But what happens when these two common pastries come together? Straight up buttery, flaky, sweet magic known as a Cruffin.
Although it didn't get as much notoriety as the Cronut (the croissant donut), this little hybrid from Melbourne, Australia also had its day in the sun when it came to the US in 2014. These croissant-muffins appeared on the West Coast in a San Francisco bakery and breakfast has never been the same.
Over the years there have been many variations on the Cruffin, but the basics are a croissant dough that is baked in a muffin tin. Once they are finished baking, you can fill them with custard, pastry creams, jams, or curds. We included a few ideas down below to try out.
Normally when you make Cruffins, you have to make a croissant dough that takes quite a bit of work including kneading butter into the dough between proofing it several times. This recipe makes it simple for any home cook to make and feel like a fancy pastry chef.
If you want to make these completely from scratch, and have a little more time, feel free to substitute a homemade croissant dough for the puff pastry sheets. You want to get your pastry dough very thin when making this recipe, but not so thin it tears. A hack I've found helpful is using a pasta machine, if you have one. Running it through the noodle attachment on your mixer or a hand pasta machine are huge time savers!
Butter is the key to making these muffins light and fluffy and melt in your mouth. So it doesn't tear your dough, make sure it is completely soft but not melted. Leave your butter out on the counter for about 2 hours or overnight to soften.
We've been a bit obsessed with croissants lately. (Chocolate Chip Croissant Casserole anyone?) What other recipes would you like to see made with these flakey, buttery pastries?
OTHER TASTY MUFFIN RECIPES
How to Make Cruffins:
Puff Pastry: Use a premade, thawed dough. Cover in butter and roll.
Slice into logs: Slice into long pieces.
Bake: Watch and bake until just golden brown.
Coating: Use cinnamon and sugar, no extra butter needed.

Create a free account to

Save Recipes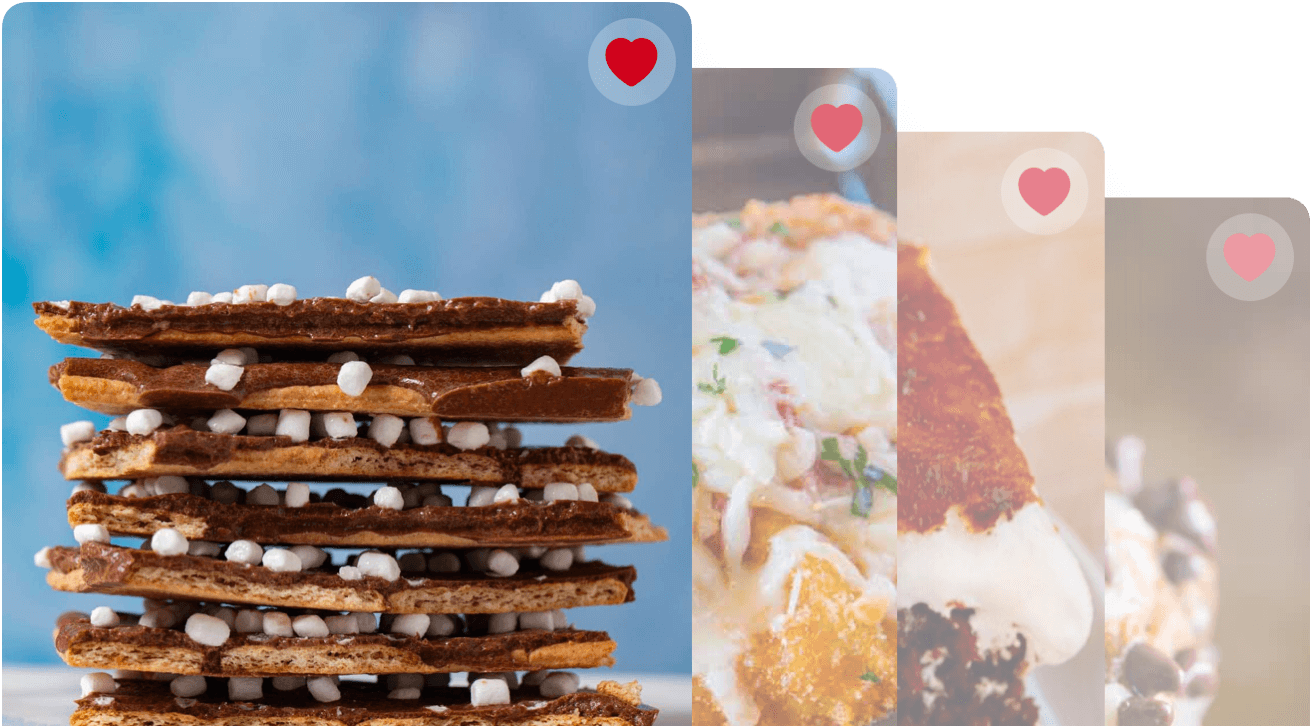 VARIATIONS ON CRUFFINS
Lemon Curd: Once your Cruffins are done baking, fill them with our easy Lemon Curd. It's ready in under 30 minutes so you can make it while you muffins are in the oven.
Nutella: Soften some Nutella in the microwave and spread over the buttered pastry dough. Drizzle with Caramel Sauce when they are done baking.
Cream Cheese: Make these a savory brunch item by spreading softened cream cheese and skip the cinnamon sugar. Instead use garlic seasoning or a bit of Ranch Dressing Mix.
Vanilla Cream: Use vanilla pudding to make a quick vanilla pastry cream to fill your muffins. Mix 1 package of vanilla pudding and 2 1/2 cups of milk. Combine pudding mixture with our Homemade Whipped Cream and pipe into Cruffins.
Jam: Fill baked Cruffins with your favorite jam. I like a combination of raspberry jam with slivered almonds. To get almonds in every bite, sprinkle them on the dough on top of the butter before cooking.
HOW TO FILL A CRUFFIN
There's a couple ways to get filling into your cupcakes, muffins, and Cruffins.
Piping Bag: Channel your inner pastry chef by using this pro method. The tricky part can be gauging how much filling is going into the muffin but practice definitely helps!
Knife: Using a paring knife, cut out a small hole in the center of your Cruffin and spoon filling until it is filled. This can be a bit messier but also there's no piping bags to clean.
Apple Corer: If you have this handy gadget, it can be easier to use than a knife and more uniform. You'll get the same amount of filling in every muffin.
MORE SWEET & TASTY BREAKFAST RECIPES
HOW TO STORE CRUFFINS
Serve: If you are not filling your Cruffins, you can keep them in a cool, dry place for up to 3 days.
Store: Extend the freshness of your muffins by storing them in a sealed container in the fridge for about a week.
Freeze: These can be frozen for up to 2 months in an airtight container. Cool completely before freezing so no moisture collects.
Cinnamon Sugar Cruffins
Cinnamon Sugar Cruffins are flaky, sweet croissant muffin hybrids. Simple hack to assemble in minutes with puff pastry - no mixer needed!
Ingredients
2

sheets

frozen puff pastry

, thawed

6

tablespoons

unsalted butter

, softened & divided

1

large

egg

, beaten

1

tablespoon

milk

1/2

cup

sugar

1/2

tablespoon

cinnamon
Instructions
Preheat oven to 375 degrees and spray a muffin tin with baking spray

Unfold both sheets of thawed puff pastry into a flattened sheet and mix cinnamon and sugar in a small bowl together.

Brush the puff pastry with the softened butter.

Roll the puff pastry up tightly the opposite way of the seams (the longer way) then slice in half lengthwise.

Slice each long half in half again to make 4 long strips.

Roll the strip into a muffin shape in your muffin well.

Repeat with the rest of the puff pastry dough.

Mix the egg and milk then brush the the muffins with the egg.

Bake for 30-35 minutes until golden brown.

Mix cinnamon and sugar in a small bowl.

Remove carefully from the pan and roll in cinnamon sugar.
Nutrition Facts
Cinnamon Sugar Cruffins
Amount Per Serving
Calories 495
Calories from Fat 270
% Daily Value*
Fat 30g46%
Cholesterol 36mg12%
Sodium 211mg9%
Potassium 45mg1%
Carbohydrates 54g18%
Protein 5g10%
Vitamin A 205IU4%
Calcium 21mg2%
Iron 2mg11%
* Percent Daily Values are based on a 2000 calorie diet.