Brown Sugar Ham Steak that's rich, sweet, and oven-baked. This recipe is so easy you don't have to wait for the holidays to enjoy brown sugar ham.
Ham Steak is an easy recipe when you need a quick Weeknight Dinner or even to serve with eggs for a brunch. The brown sugar coating takes it to the next level that you could even serve for a quick holiday dinner.
BROWN SUGAR HAM STEAK
Brown Sugar Ham Steak is a quick way to enjoy a festive ham without spending hours roasting a whole holiday dinner. With just 4 ingredients all you need is a ham steak, some butter, cloves and brown sugar. After combining the ingredients and 30 minutes in the oven, you'll have an easy weeknight dinner that your whole family will enjoy.
No need to wait for Christmas or Easter. You can enjoy this simpler version of Brown Sugar Ham in under an hour any day of the week. Just pick up a package of ham steak at the grocery store and you're halfway to the easiest ham recipe you'll ever make.
You can easily make ham steak in a skillet, but this recipe makes it easy to bake in the oven. To make it into a larger more filling one pot meal you can add some potatoes or vegetables to your baking pan to cook along with the ham. You can also cook some pineapple slices to go along with your ham dinner. The Grilled Pineapple also has brown sugar flavors, so it will blend nicely with the sweet flavors of this ham steak.
MORE HAM RECIPES
WHAT IS HAM STEAK?
The next time you are craving ham but can't justify baking an entire roast ham, ham steak is the perfect solution. It's better for feeding a small group of people and doesn't take as much time to make. Ham steak are thick cut slices of a whole ham that you can buy individually. Using ham steaks makes it easy to make a meal just big enough for your family, and not have to spend all day on it or be stuck with lots of leftovers.
They don't cost much more per pound than regular ham roast, and if you want to get it cheaper you can buy a bone-in ham steak. The final recipe just won't look as good as if you get a boneless steak.

Create a free account to

Save Recipes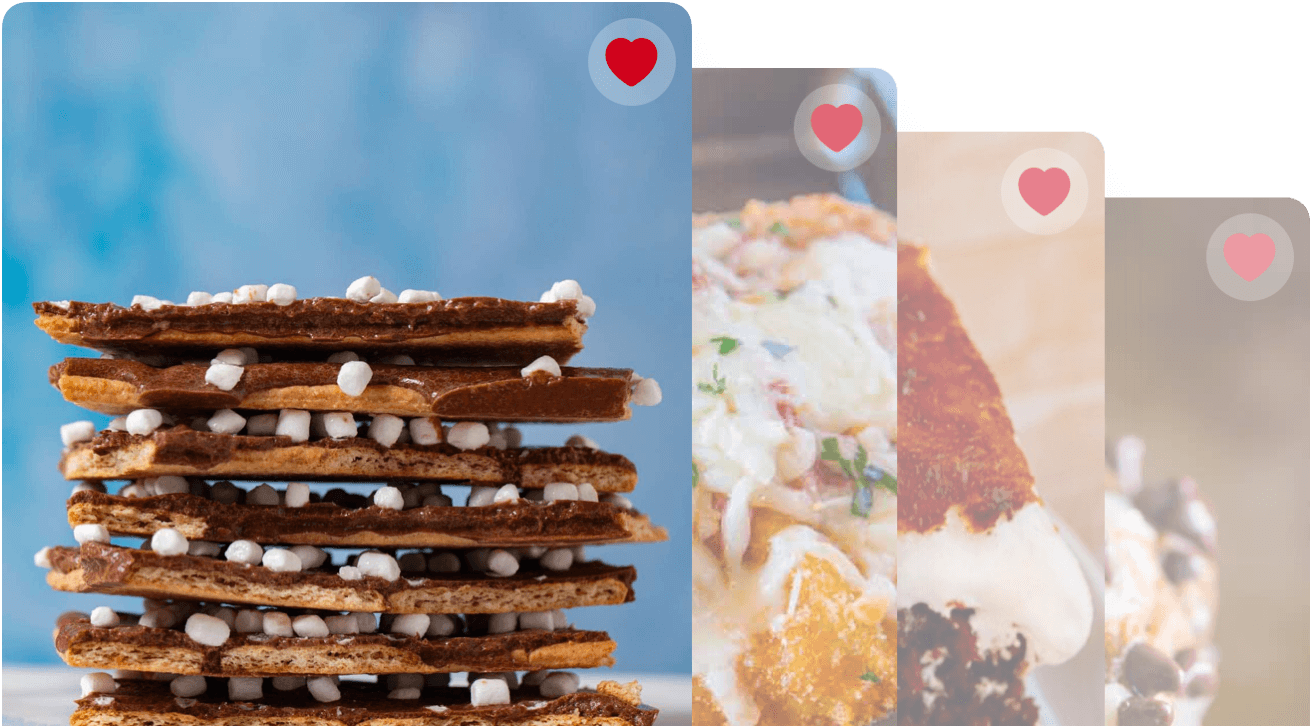 VARIATIONS ON BROWN SUGAR HAM STEAK
Pan-fried: Ham Steak is often made in a skillet. To make grilled ham steak add 2 tablespoon of butter to a large skillet and let it melt. Cook the steak over medium heat. It should take 3-4 minutes to cook on each side. Coat in butter and cloves and sprinkle with brown sugar before serving the recipe.
Maple syrup glaze: Instead of a brown sugar rub you can make a maple glaze for your steak. Combine 1/4 cup maple syrup, 2 tablespoons packed brown sugar, 1 tablespoon apple cider vinegar, and 1 teaspoon dijon mustard to make the glaze. Coat the ham with some butter before cooking it. Once the ham is cooked pour the maple syrup and mustard glaze over the recipe before serving.
Pineapple glaze: There are lots of other ingredients you can use to make glazed ham steak. Another easy option is combining brown sugar, mustard, and pineapple juice. Instead of putting the sauce directly on the ham, you can also serve it as a side, and dip the ham in the pineapple mustard sauce.
AIR FRYER HAM STEAK RECIPE
Preheat your air fryer to 380 degrees
Melt butter and ground cloves together and pour over the ham steak.
Sprinkle the ham steaks with brown sugar.
Put the ham steak in the air fryer.
Cook for 10-12.
Remove from the air fryer and enjoy.
SIDE DISHES TO SERVE WITH HAM STEAK
HOW TO STORE BROWN SUGAR HAM STEAK
Serve: After cooking this recipe, you shouldn't leave ham steak at room temperature for more than 2 hours.
Store: You can store Brown Sugar Ham Steak in the fridge for 3-4 days. Wait for it to cool then store it in airtight container.
Freeze: Ham Steak can be kept in the freezer for 3-4 months. Let it defrost in the fridge overnight before reheating it in the oven.
Brown Sugar Ham Steak
Brown Sugar Ham Steak that's rich, sweet, and oven-baked. This recipe is so easy you don't have to wait for the holidays to enjoy brown sugar ham.
Ingredients
4

tablespoons

unsalted butter

1/2

teaspoon

ground cloves

2

pound

ham steak

1/2

cup

brown sugar

, packed
Instructions
Preheat oven to 350 degrees and line a 9x13 baking pan with foil.

Melt butter and ground cloves together in a small microwave safe bowl, then add over the ham steak.

Sprinkle the brown sugar over the top of the ham steak.

Bake for 30-35 minutes until the ham is browned.
Nutrition Facts
Brown Sugar Ham Steak
Amount Per Serving
Calories 322
Calories from Fat 126
% Daily Value*
Fat 14g22%
Cholesterol 88mg29%
Sodium 1925mg84%
Potassium 516mg15%
Carbohydrates 18g6%
Protein 30g60%
Vitamin A 233IU5%
Vitamin C 49mg59%
Calcium 24mg2%
Iron 2mg11%
* Percent Daily Values are based on a 2000 calorie diet.