Bourbon Glazed Ham is an easy, flavorful main dish for the holidays. Simple glaze of bourbon, brown sugar, and orange juice, ready in just a few hours.
The holidays aren't complete without friends and family gathering around the table and enjoying a meal together. Whether you make a signature Brown Sugar Glazed Ham, this new Bourbon Glazed Ham, or one of our many other Holiday Main Dishes, you'll eat well while making memories this holiday season.
BOURBON GLAZED HAM
It goes without saying, but would it be Christmas dinner without a tasty holiday ham sitting centerstage of your table? Bourbon Glazed Ham has a sweet, rich flavor and this glaze is a perfect upgrade to your traditional ham.
There is something about the way the smokey, salty ham that pairs so beautifully with the sticky caramel bourbon glaze. Make sure you get a nice size portion of that crunchy, barely charred crust, it is really the best part of the ham. If you serve it for Thanksgiving, I'm sure there will be a debate whether the ham crust or the turkey skin is the most addicting!
I prefer to use a bone-in ham for this recipe and not a boneless ham because the bone really adds a deeper flavor. It also helps to keep the moisture in so you don't need to worry about ending up with a dry ham.
We love cooking hams that are pre-sliced because it makes serving them easy! You can certainly buy a ham that is not pre-sliced and cut the ham into a diamond shaped pattern (this would be gorgeous!).
Because hams come pre-cooked, they're easy to use and only require you to follow a few tips to ensure you're allowing its natural flavors to come out. When placing the ham into the roasting pan, make sure that the fat side is up and if you're using a cut ham, the cut side should be facing down.
Also, make sure that you're leaving the ham covered while it's in the oven. If you're using a boneless ham and are worried about it drying out, you can always add a little bit of water underneath the roasting rack to help with moisture.
Important note for cooking a glazed ham: Don't put your glaze on too soon or it will burn. You want to add your glaze in the last 25-30 minutes of baking, giving it enough time to get that deep caramel color and rich flavor, but not so much time that it burns and ruins your dish.
HOLIDAY MAIN DISH RECIPES
HOW TO MAKE BOURBON GLAZED HAM
Preheat oven to 325 degrees.
Place the ham in a roasting pan and pour 1/4 cup bourbon over the top of it.
Place in the oven for 90 minutes.
Add the brown sugar, 1/4 cup bourbon, orange juice, orange zest, ground mustard, and ground coriander to a small bowl and mix.
Spoon the mixture over the ham and place back in the oven.
Cook for another 30 minutes.
Remove from the oven and allow to rest for 15 minutes before serving.

Create a free account to

Save Recipes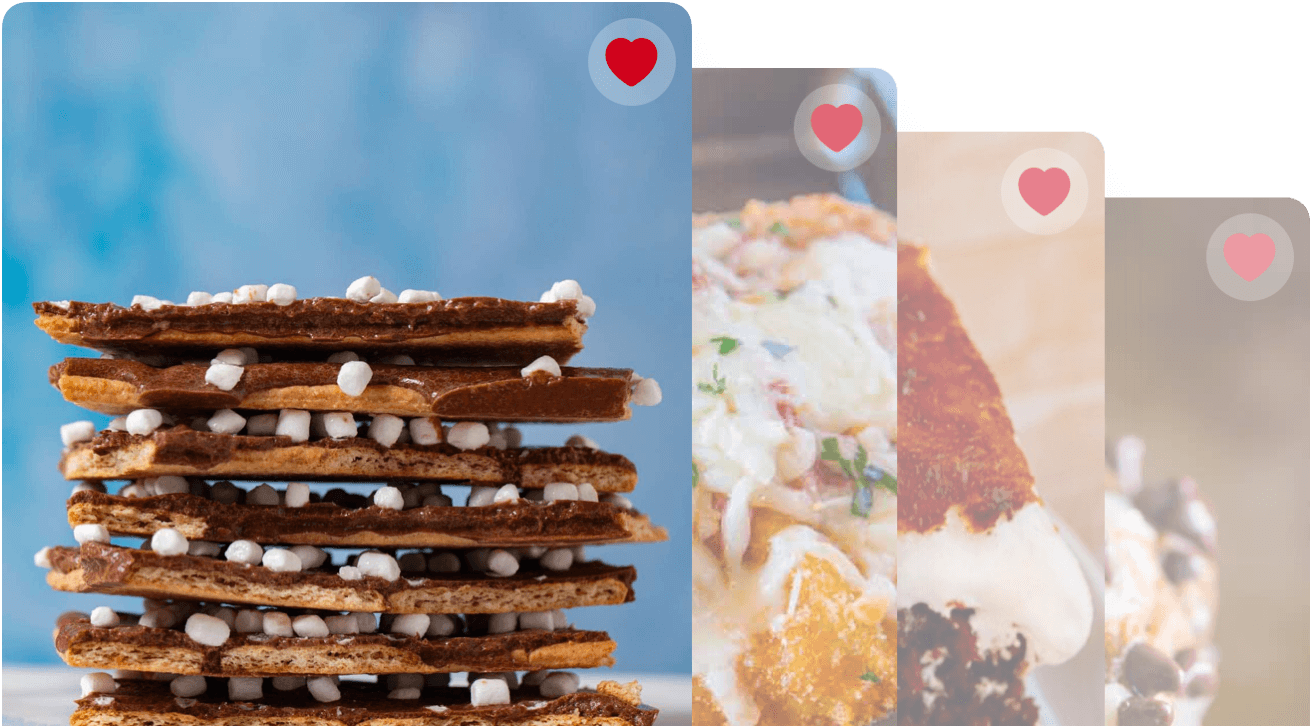 VARIATIONS ON BOURBON GLAZED HAM
Orange: Bring out the orange flavor of this glaze by adding some fresh orange zest, orange marmalade or even some sliced orange slices around the top.
Mustard – In addition to the ground mustard, add some honey dijon or stone ground mustard to the glaze to add some depth and bit of spice.
Sweet: If you want a bit more sweetness to your ham glaze, substitute 1/3 cup of the brown sugar with honey or maple syrup.
Slow Cooker: Add a small amount of water to the crockpot, add the ham and spoon on the glaze. Cover and cook on low for 2 1/2-3 hours. Just make sure that the slow cooker you're using is the right size for the ham that you're cooking. You don't want to overcrowd it.
FAQS ABOUT BOURBON GLAZED HAM
What can I used instead of Bourbon? If you prefer not to cook with alcohol, you can substitute vanilla extract to mimic the bourbon flavoring. Use up to 2 teaspoons of non-alcoholic vanilla extract. I would also recommend adding a couple tablespoons of maple syrup plus water to replace the volume of the 2/3 cup of bourbon in your glaze.
Is Bourbon Glazed Ham Gluten-free? You might be thinking that this recipe isn't gluten-free because bourbon has either wheat, barley or rye included in their "mash." Thankfully, due to the distillation process all the gluten is removed making it now, gluten-free. Also, because you'll be cooking with this bourbon, there's no need to buy an expensive brand (unless you'll be sipping it later). Any store brand will work perfectly.
Do you have to glaze a ham? You can certainly cook your ham without a glaze. You can also use a spice rub on the ham to give it some flavoring without adding the glaze to it, however we suggest just altering the glaze to your liking instead of skipping. It adds so much flavor and texture to your dish!
DELICIOUS HOLIDAY SIDE DISHES TO SERVE WITH BOURBON GLAZED HAM
HOW LONG IS BOURBON GLAZED HAM GOOD?
Serve: Don't leave Bourbon Glazed Ham out at room temperature for longer than 2 hours.
Store: Place the leftovers in an airtight container and store in the refrigerator. It will last for up to 3-4 days.
Freeze: You can freeze Bourbon Glazed Ham for up to 3-4 months. Make sure that it's placed in an airtight freezer-safe container or storage bag.
WHEN IS HAM SAFE TO EAT?
According to the USDA's Official Website, pre-cooked package ham should be cooked until it reaches an internal temperature of 140 degrees f (60 degrees c). Insert a meat thermometer into the thickest part of the ham, avoiding the bone, to check to make sure it's done.
Bourbon Glazed Ham
Bourbon Glazed Ham will take center stage at your next holiday gathering. Easily made with bourbon, brown sugar, and orange juice and ready in just 2 hours.
Cook Time
2
hours
30
minutes
Total Time
2
hours
45
minutes
Ingredients
8

pound

cooked bone-in spiral sliced ham

1/2

cup

bourbon

, divided

2

cups

brown sugar

, packed

1/4

cup

orange juice

1

teaspoon

orange zest

1

teaspoon

ground mustard

1/4

teaspoon

ground coriander

1/2

teaspoon

cinnamon
Instructions
Preheat oven to 325 degrees.

Place the ham in a roasting pan and pour 1/4 cup bourbon all over the top of it.

Place in the oven, covered with foil, for 90 minutes.

Stir together the brown sugar, 1/4 cup bourbon, orange juice, ground mustard, coriander and cinnamon to a small bowl and mix.

Pour over the ham and cook for an additional 30 minutes.

Remove from the oven and allow to rest for, covered loosely with the foil, for 15 minutes before serving.
Nutrition Facts
Bourbon Glazed Ham
Amount Per Serving
Calories 313
Calories from Fat 108
% Daily Value*
Fat 12g18%
Cholesterol 110mg37%
Sodium 1752mg76%
Potassium 452mg13%
Carbohydrates 18g6%
Protein 29g58%
Vitamin A 3IU0%
Vitamin C 36mg44%
Calcium 24mg2%
Iron 1mg6%
* Percent Daily Values are based on a 2000 calorie diet.