Taco Bell Burrito Supreme (Copycat) is an easy make at home recipe for one of Taco Bell's best menu items. With beans, beef, red sauce and cheddar cheese.
This easy Copycat Recipe is ready in under 10 minutes, and is perfect for packed lunches. Made with easy Taco Bell Red Sauce, and you can even make your own Taco Bell Ground Beef and Homemade Refried Beans.
TACO BELL BURRITO SUPREME (COPYCAT)
The Burrito Supreme just might be the best thing at Taco Bell, and thanks to this recipe you can have it from the comfort of your own home. There's no need to order take-out or go to the drive-thru. Just cook them up fresh so their even better than the flavorful burritos you're used to.
Taco Bell Burrito Supremes have everything you could want and an easy bean burrito. Seasoned ground beef, refried beans, red sauce, onion, lettuce, sour cream, tomato and cheddar cheese make it crunchy, creamy, and bursting with flavor. Plus, making it at home means you can swap ingredients out, try some add-ins and experiment as much as you want.
Burritos are the perfect make-ahead meal. You can keep them in the freezer for an easy lunch to grab and take on the go.
HOW TO WARM UP TORTILLAS
When you warm tortillas in the microwave they can get dried out and less pliable. If you wrap the tortillas in a wet paper towel it gives enough moisture so they won't get so dry. You can also use this trick to reheat leftover burritos or quesadillas before eating them.
MORE FAST FOOD COPYCAT RECIPES
MAKE-AHEAD BURRITO SUPREME
Start by cooking your refried beans, ground beef, and Taco Bell Red Sauce.
Lay out 6 squares of tin foil that are large enough to wrap the finishes Burrito Supremes.
Put the flour tortillas onto each of the tin foil squares.
Spread refried beans over each tortilla then add ground beef, red sauce, onions, lettuce, sour cream, cheese, and diced tomatoes.
Fold up each burrito, then wrap them tightly in the tin foil.
Write the date on the tin foil so you'll know when the burritos are good until. They'll keep well in the freezer for up 3 months.
When you're ready to reheat the burrito unwrap the tin foil, wrap each burrito in a damp paper towel and microwave it for 2-3 minutes.

Create a free account to

Save Recipes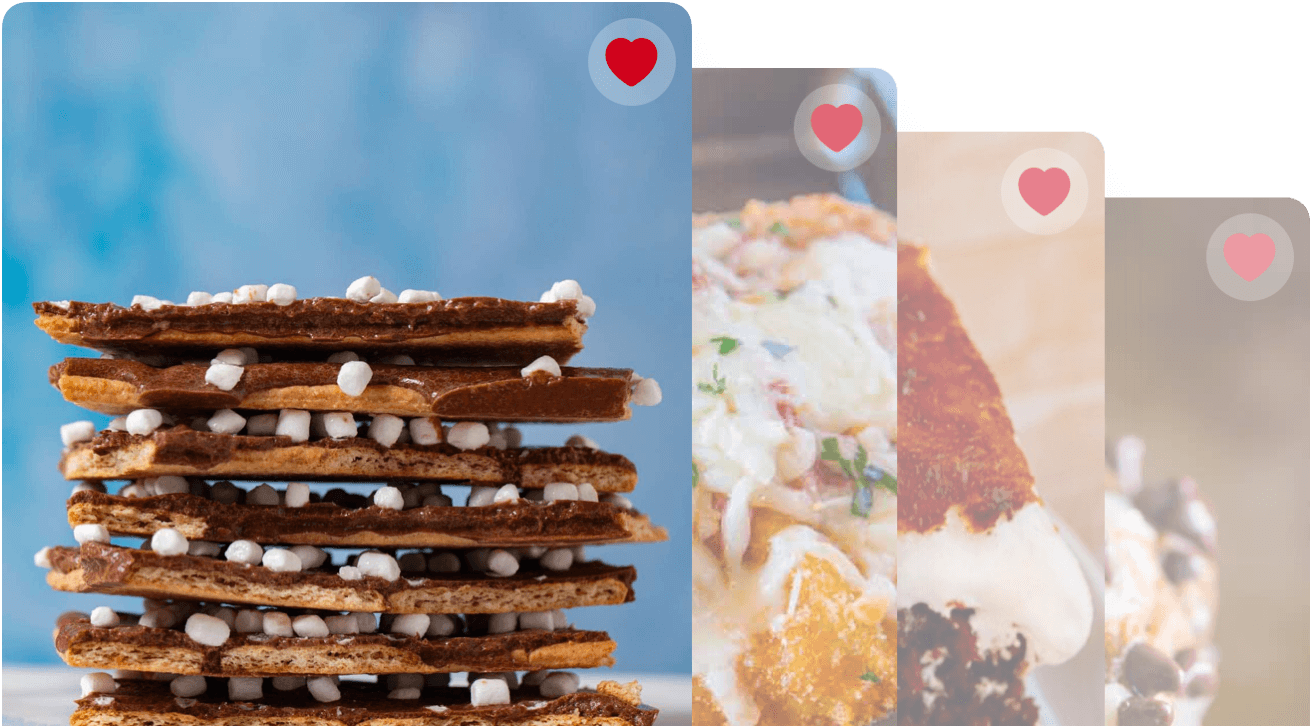 VARIATIONS ON TACO BELL BURRITO SUPREME (COPYCAT)
Meat: Instead of using ground beef you can try making a chicken burrito, use ground turkey or steak slices.
Cheese: You can change up the cheese by using shredded Swiss, pepper Jack, provolone, or mozzarella cheese.
Bean: If you don't want to use refried beans try out black beans, pinto beans, or kidney beans.
Add-ons: For more add-ons try seasoning with garlic powder, chili powder onion powder, and paprika. You could also add extra ingredients like nacho cheese, olives, and peppers.
Lighter Beef Burrito Supreme: To make a Beef Burrito Supreme with less calories try using lean ground beef, reduced-fat sour cream, and low-fat cheese.
MORE TACO BELL RECIPES
7-Layer Burrito:
Lay out your flour tortilla and spread refried beans over the top.
Add a 1/4 cup Mexican Rice over the top.
Spoon 2 tablespoons sour cream on top.
Add 1/3 cup shredded lettuce.
Top with 2 tablespoons shedded pepper jack cheese.
Next add 2 tablespoons of guacamole.
Top the whole thing with diced tomatoes and wrap up the tortilla.
Quesarito:
Cook Taco Bell Ground Beef.
Cook some white rice according to the package instructions.
Lay out one tortilla on a microwave-safe plate then sprinkle cheddar cheese over it, and top it with another tortilla.
Put a wet paper towel over the tortillas and microwave them for 15 seconds or until the cheese is melted.
Add rice, then ground beef, more shredded cheese, sour cream, and guacamole to the tortilla.
Fold the ends of the tortillas and roll them up.
Shredded Chicken Burrito:
Combine 1/2 avocado, 1/8 cup ranch dressing, 1/8 cup buttermilk, a few pinches salt, 2 tablespoons sour cream in a blender.
Cook boneless skinless chicken breasts in a skillet. Add 2 cans of tomato sauce, cover and cook for 20 minutes. Once it's done shred the chicken.
In a sauce pan cook 1 cup long grain white rice, 2 cups chicken broth, salt, pepper, lime zest, 2 tablespoons cilantro, and 1 teaspoon cumin. Bring it to a boil then reduce the heat and leave covered until he rice is ready.
Warm 6 tortillas in the microwave covered in wet paper towels.
Spread ranch dressing over the tortilla.
Layer chicken, then rice, then top with cheddar cheese.
Roll up the burrito and repeat for the other five.
MORE MEXICAN RECIPES
HOW TO STORE TACO BELL BURRITO SUPREME
Serve: Don't leave your burritos at room temperature for more than 2 hours.
Store: You can keep your Taco Bell Burrito Supreme in the fridge for 3-4 days.
Freeze: The burritos will also stay good in the fridge for up to 3 months.
Taco Bell Burrito Supreme (Copycat)
Taco Bell Burrito Supreme (Copycat) is an easy make at home recipe for one of Taco Bell's best menu items. With beans, beef, red sauce and cheddar cheese.
Instructions
Wrap tortillas in damp paper towels and microwave for 20 seconds on 50% power.

Top each tortilla with refried beans, Taco Bell Ground Beef, Taco Bell red sauce, onions, lettuce, sour cream, cheddar cheese and tomatoes.

Fold in the top and bottom and wrap tightly before serving.
Nutrition Facts
Taco Bell Burrito Supreme (Copycat)
Amount Per Serving
Calories 437
Calories from Fat 261
% Daily Value*
Fat 29g45%
Cholesterol 93mg31%
Sodium 1955mg85%
Potassium 406mg12%
Carbohydrates 17g6%
Protein 24g48%
Vitamin A 823IU16%
Vitamin C 34mg41%
Calcium 239mg24%
Iron 3mg17%
* Percent Daily Values are based on a 2000 calorie diet.