Steak Au Poivre is a classic French steak recipe for juicy, peppery beef tenderloin and rich pan sauce made of heavy cream, cognac, and cracked peppercorns.
If you've tried our Ribeye Steak, you know that a perfect steak can easily be made in a cast iron skillet! This steak recipe is a classic yet fancy Dinner anyone can master.
STEAK AU POIVRE
This classic, French dish is a fancy dinner for two similar to Steak Diane but simpler to make. The Au Poivre sauce is made with just peppercorns, heavy cream, and cognac, and the peppery berries balance the rich cut of beef. Steak Au Poivre is made with more expensive cut filet mignon and is perfect for special, intimate occasions like a loved one's birthday or Valentine's Day.
Steak Au Pouivre isn't a meal you make in bulk or throw into the oven or crockpot, but it's also a lot easier than the name suggests. In fact, Au Poivre simply means served with a lot of pepper and that exactly describes this dish with it's thick peppercorn crust and more peppercorn in the sauce! There are some key points in this post to help you make Steak Au Poivre like a pro, but the main skills you need are patience and preparation.
This dish combines two classic cooking techniques that home cooks can easily master with a little prep and guidance. The first technique is sautéing steak on the stovetop, for a crispy crust and tender medium rare inside. The second part is creating a quick pan sauce with the browned bits and a few other ingredients. Unlike a gravy or roux, this sauce is thickened with fat from the meat instead of flour or cornstarch, so it's extra rich and luscious.
Turn Steak Au Poivre into a romantic steakhouse dinner with side dishes like Morton's Creamed Spinach and Mashed Potatoes. Another classic side for this steak dinner is Pommes Frites, also known as Shoestring French Fries. They are light and crispy, with just the right amount of oil, and perfect for dipping in leftover Au Poivre sauce.

STEAKHOUSE SIDE DISH RECIPES:
Key Points To Make Steak Au Poivre
Skillet: Use a small skillet, either a heavy duty skillet or cast iron skillet, just big enough for the steaks. Do not use a non-stick skillet, you want your pan to heat fast and stay hot and non-stick pans are slow to heat.
Meat: Cold meat straight from the refrigerator won't cook evenly or quickly enough. Leave the beef at room temperature for 30 minutes before seasoning and adding to the skillet.
Peppercorns: You want cracked peppercorns, not ground pepper. Green peppercorns, pink peppercorns, and black peppercorns are going to be the easiest to find in stores, but any variety or blend will work.
Flambé: Flambé to burn off the alcohol taste from the cognac and leave the deep, spiced brandy flavor. Use a long match or lighter and keep a lid handy in case the flames don't go out. You can turn off the heat before igniting and then turn the heat back to low once the alcohol burns off.
Rest: Rest the steak before slicing and while you make the sauce. If you cut steak too soon all the juices run out and you are left tough, dry piece of meat. When you are cooking filet mignon, this hurts your wallet and your tastebuds!

Create a free account to

Save Recipes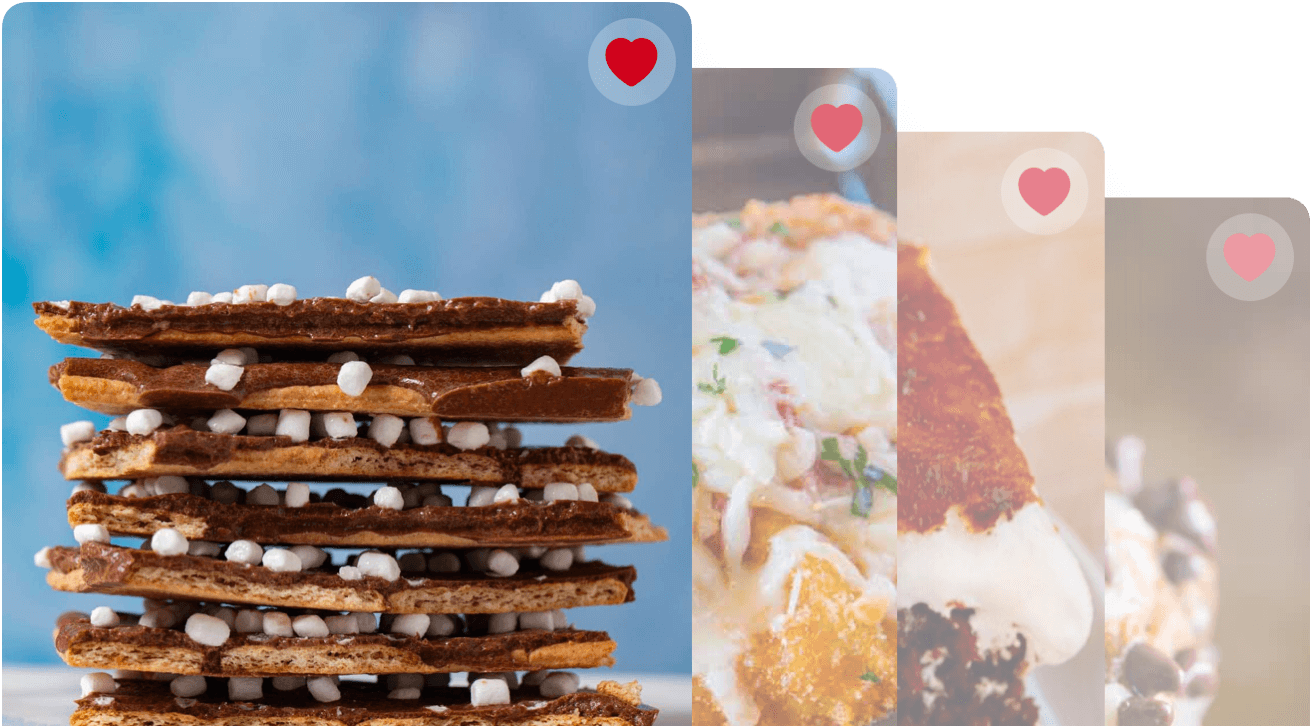 VARIATIONS ON STEAK AU POIVRE
Steak: You can make Steak Au Poivre with New York strip steak, porterhouse steak, or ribeye steak. For a budget friendly dinner, use the Au Poivre sauce on Grilled Pork Chops or Chicken Breasts.
Veggies: Other traditional vegetable seasonings to add to the sauce are shallots, onions, garlic, or mushrooms. Sauté the veggies in the browned bits (the fond) until soft before adding the cognac and finishing the sauce.
Cream: Instead of heavy cream, you can add crème fraîche. You can lighten up the sauce by using 1/2 heavy cream and 1/2 beef sauce.
Mustard: Slather both sides of the steak with dijon mustard or stone ground mustard before pressing into the peppercorns and salt. This will help the crust stick and add another layer of flavor,

CLASSIC BEEF MAIN DISH RECIPES
HOW TO STORE STEAK AU POIVRE
Serve: Rest the meat in Steak Au Poivre for at least 15 minutes before adding the sauce and serving. Do not slice steak without resting first. Steak Au Poivre can be at room temperature for up to 2 hours.
Store: Store the sauce and the meat separately in airtight containers. Bring meat to room temperature before reheating in the oven so it doesn't dry out or overcook. Heat the sauce in a sauce pan over medium low, stirring occasionally so it doesn't separate.
Freeze: The sauce and filet mignon are both better fresh and the sauce does not freeze well. If you want to freeze the steak, place in a sealed container and freeze up to 3 months. Thaw overnight and bring to room temperature before reheating on low heat in the oven
Steak Au Poivre
Steak Au Poivre is a classic French steak recipe for juicy, peppery beef tenderloin and rich pan sauce made of heavy cream, cognac, and cracked peppercorns.
Ingredients
2

tablespoons

unsalted butter

2

beef tenderloin (filet mignon) steaks

, about 8 ounces

2

teaspoons

Kosher salt

1

tablespoon

whole black peppercorns

, crushed coarsely

1/4

cup

Cognac

1

cup

heavy cream
Instructions
Preheat oven to 450 degrees.

Add butter to a small cast iron skillet (just bigger than your steaks) on high heat.

Season steaks all over with salt and pepper, pressing the pepper into the steaks to help it stick.

Reserve any pepper that doesn't stick.

Sear the steaks on each side for 3 minutes until browned, then place in oven for 4 minutes for rare, 5-6 minutes for medium, or more for well done.

Remove from the oven and remove steaks from the pan to a plate you cover with foil to let steaks rest.

Add the cognac to the pan, stir well and then with a long lighter (like those you'd use for a fireplace), ignite the cognac and let it cook for about 15 seconds until the flames extinguish themselves.

Stir well then add in the heavy cream and remaining peppercorns that you reserved (if you had any).

Bring to a boil and stir well until thickened enough to pour like a sauce instead of a soup, about 5-6 minutes.

Serve over rested steaks.
Nutrition Facts
Steak Au Poivre
Amount Per Serving
Calories 761
Calories from Fat 558
% Daily Value*
Fat 62g95%
Cholesterol 266mg89%
Sodium 2436mg106%
Potassium 557mg16%
Carbohydrates 7g2%
Protein 28g56%
Vitamin A 2127IU43%
Vitamin C 1mg1%
Calcium 124mg12%
Iron 2mg11%
* Percent Daily Values are based on a 2000 calorie diet.