Stabilized Whipped Cream made with cream cheese is the perfect dessert topping that holds its shape and doesn't melt, just like Cool Whip!
Whether baking at home or buying treats from a bakery, the easiest way to elevate them is with toppings like Whipped Cream from scratch. Skip the preservatives and make toppings for your favorite Dessert Recipes at home.
STABILIZED WHIPPED CREAM
When baking, homemade toppings add a great personal touch to your desserts. Not only do you get to control the ingredients that are in them, but making them is actually really easy. Usually, everything you need to make frosting or whipped cream is in your pantry or refrigerator already.
If you're not serving dessert right away, Stabilized Whipped Cream is a great option. Now, that might sound like a mouthful of a name, but think of perfect bakery cupcakes. When you go to the bakery and get a cake with whipped cream frosting, you may notice that it lasts a lot longer than your whipped cream at home.
This is because they are using an ingredient to stabilize whipped cream, keeping it from getting runny or melting for up to 3 full days! Some recipes for Stabilized Whipped Cream use gelatin or vanilla pudding, here's an option that uses cream cheese.
The cream cheese in this Whipped Cream gives it a creamy, melt in your mouth frosting flavor, with the fluffiness of a fresh whipped cream. Plus, this Whipped Cream Frosting is thick enough to go in a piping bag and use for decorating. Try piping out small rosettes on a baking tray and freezing for a twist on Cream Cheese Candies. It's also perfect as a topping for Blueberry Pie!
WHAT DOES "SOFT PEAKS" MEAN?
In this Stabilized Whipped Cream recipe, you will notice that the instructions say to whip to soft peaks form. What this means is that the mixture is thick enough to have peaks form but will not stay when the beaters are removed. Stiff peaks will stand straight up, with no curling, when beaters are taken out.
We want the soft peaks in this recipe so that the Whipped Cream is fluffy enough to use as a dollop on a pie or bread, but firm enough to use as a frosting. If you are making on a warmer day, chill your bowl and whisk and keep your heavy whipping cream cold until you are ready to make.
Stabilized Whipped Cream goes incredibly well with desserts like Pumpkin Pie at holiday parties. Using this Stabilized Whipped Cream means even if it takes an hour to round everyone up, your pie still looks gorgeous.
BEAUTIFUL, TASTY CAKES FOR EASTER
HOW TO MAKE STABILIZED WHIPPED CREAM
Cream Cheese: Make sure to use cream cheese that is fully softened to ensure that your whipped cream is creamy, without any lumps.
Heavy Cream: Make sure your heavy cream is ice cold for easier whipping and so that it holds up for when the cream cheese is added at the end.
Before Serving: Keep whipped cream refrigerated until you need it, although it will keep its form at room temperature. It tastes best when cold.

Create a free account to

Save Recipes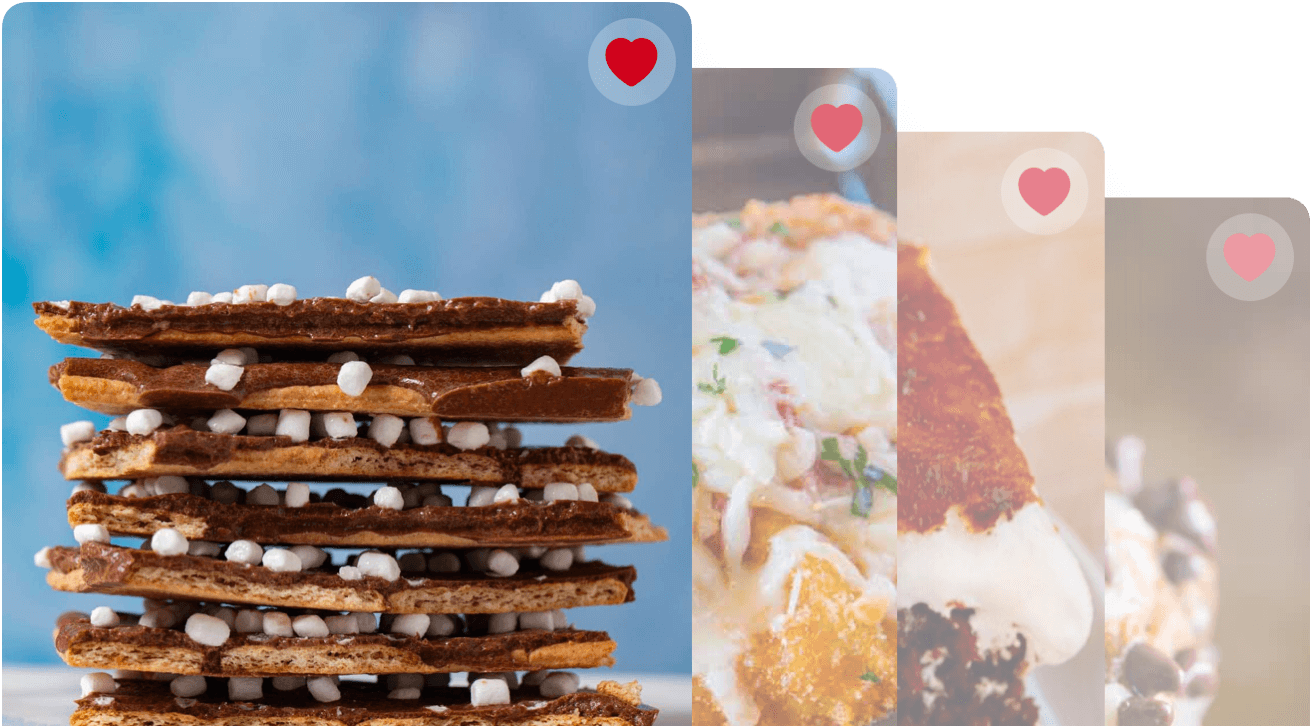 VARIATIONS ON STABILIZED WHIPPED CREAM
Extract: Use different flavors of extract to change your frosting to go with different cakes. Add almond extract for a marzipan flavor, or use cherry extract, lemon extract, or other fruity favorites.
Food Coloring: A few drops of food coloring go a long way in sprucing up desserts for holidays or parties.
Chocolate: Add a tablespoon or two of cocoa powder to make chocolate whipped cream. You can also use cinnamon or nutmeg to make a spiced cream frosting.
Keto Frosting: To make this a low carb, Keto Stabilized Whipped Cream substitute 1 cup powdered monkfruit for the powdered sugar.
HOW TO USE GELATIN TO STABILIZE WHIPPED CREAM:
If you would like to use gelatin in this recipe, you will leave out the cream cheese. Additional ingredients you need are 1 teaspoon unflavored gelatin in 4 teaspoons of water.
Place water and gelatin in microwave safe bowl for about 5 minutes.
Microwave gelatin mixture until gelatin is dissolved, allow to cool. Should take just a few seconds.
Mix powdered sugar, vanilla, and heavy cream until soft peaks form. Set mixer on low.
Slowly add gelatin mixture until combined, then increase speed and mix until soft peaks form.
OTHER DELICIOUS TOPPING IDEAS:
HOW TO STORE STABILIZED WHIPPED CREAM
Serve: You want to store this in the fridge within two hours or the dairy in it could start to turn.
Store: Stabilized Whipped Cream will last for 2-3 days in the refrigerator in a sealed container. When used on a baked cake, this frosting will last for 4 days.
Freeze: Freezing unused frosting is not recommended. You can freeze baked goods frosted with Stabilized Whipped Cream for about 1 month.
Stabilized Whipped Cream
Stabilized Whipped Cream made with cream cheese is the perfect dessert topping that holds its shape and doesn't melt, just like Cool Whip!
Ingredients
8

ounces

cream cheese

, softened

1

cup

powdered sugar

1

tablespoon

vanilla extract

2

cups

heavy cream
Instructions
Add the cream cheese and powdered sugar to your stand mixer at medium speed for 1 minutes until stiff peaks form. Remove from stand mixer and set aside.

Add the heavy cream and vanilla to the stand mixer and beat on high speed until soft peaks form.

Add in the cream cheese mixture and beat on medium speed until creamy, 1-2 minutes.
Recipe Notes
This recipe is adapted from Mary at 365 Days of Baking. Thanks for the inspiration!
Nutrition Facts
Stabilized Whipped Cream
Amount Per Serving
Calories 146
Calories from Fat 117
% Daily Value*
Fat 13g20%
Cholesterol 45mg15%
Sodium 46mg2%
Potassium 33mg1%
Carbohydrates 7g2%
Protein 1g2%
Vitamin A 502IU10%
Vitamin C 1mg1%
Calcium 27mg3%
Iron 1mg6%
* Percent Daily Values are based on a 2000 calorie diet.