Pepper Crusted Roast Beef is a delicious holiday main course with just a few ingredients and 5 minutes of prep. Use leftovers for sandwiches!
If you've tried the Ultimate Slow Cooker Roast Beef (Sliceable!) and loved it, here's the classic Roast Beef made in an oven with a pepper-crusted presentation. For more dinner ideas, whether you want to use the slow cooker or the oven, check out the Dinner Recipes on the site.
PEPPERY ROAST BEEF
Roast beef is such a great dinner option because not only do you get a fantastic meal but making sandwiches with the leftovers the next day is something to look forward to. You'll be eating every last bit of this roast beef – not an ounce will go to waste.
This recipe is super simple but the flavor is special enough for the holidays or your important dinner party. The rub only requires a few ingredients and take almost no effort at all. Don't be alarmed by the amount of black pepper in the recipe, it will all work out to a delicious meal.
Once your roast beef is done cooking in the oven, allow it to sit for 10 minutes before slicing. Allowing the meat to rest is important to preserving the moisture of the beef as you cut it. Once you're ready to slice, cut against the grain (long line and grooves that run through it) in a thickness that works for you. Doing so will give you a much more tender bite.
How thick to slice the meat:
For dinner parties you can slice a bit thicker for a nicer presentation. For a buffet style meal I suggest much thinner slices since it will likely be on a crowded plate of food. The thinner slice is easier to cut. For sandwiches cut the meat as thinly as you can.
HOLIDAY MAIN DISH RECIPES
HOW TO MAKE PEPPERY ROAST BEEF
Prepare rub: In a small bowl combine pepper, salt and garlic powder.
Rub roast: Rub oil then seasoning mix all over the roast.
Cook roast: Bake, uncovered, at 325 degrees for 2-1/2 to 3 hours or until meat reaches desired doneness. Let stand for 10 minutes before slicing.
Let it Rest: The most important thing is to let the meat rest when it is removed. This prevents the moisture from bleeding out of the meat. To keep the meat warm you can tent a piece of foil over the roast.

Create a free account to

Save Recipes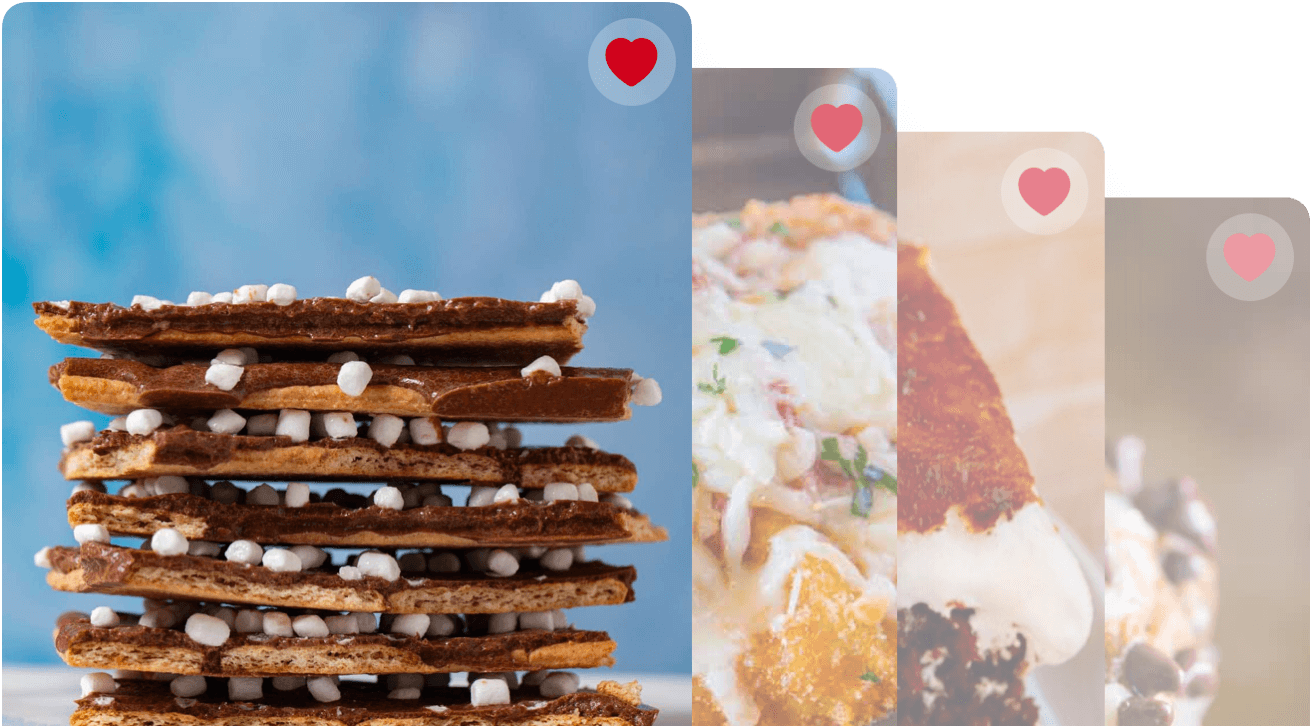 VARIATIONS ON PEPPERY ROAST BEEF
Peppercorns: You can substitute the classic black pepper by using a mix of ground black, ground white, ground green and ground pink peppercorns.
Sauce: Add a sauce to spoon over the meat or use as an au jus by mixing beef stock and red wine on the stovetop and adding in a roux to thicken. To make a roux add 2 tablespoons butter to a small saucepan, then whisk in flour when the butter is melted. Add in the pan juices along with 1 cup of beef broth and simmer until thickened.
HORSERADISH SAUCE
If you're looking for an easy sauce on the side, an easy creamy horseradish sauce is the way to go:
1 cup sour cream
1 tablespoon lemon juice
2 tablespoons whole milk
2 tablespoons grated fresh horseradish
1 tablespoon dijon mustard
1/2 teaspoon kosher salt
1/4 teaspoon coarse ground black pepper
Combine the ingredients in a bowl, let sit in the refrigerator while the roast is cooking for the flavors to come together well.
FAQs FOR PEPPERY ROAST BEEF
What beef is best for roast beef? Look for chuck roast or round roast (top round, bottom round or eye of round). All would be great options for this recipe. The chuck roast and bottom round roast are usually the most budget friendly of choices. If you can't find any of these choices, ask your butcher and they'll provide you with the best cut that's available their meat market.
How long do you cook roast beef per pound? The USDA Website states that it should be cooked at 325 degrees for 30-35 minutes per pound. Use a meat thermometer to check for an internal temperature of 145 degrees. Anything higher and the roast will start to become tough and chewy.
Do you cook with the fat side up or down? Roast the beef with the fat cap side up so that the fat drips down the beef while cooking giving it extra flavor and juiciness.
PERFECT DINNER SIDE DISHES:
HOW TO SERVE AND STORE
Serve: Roast beef can safely be kept at room temperature for up to 2 hours.
Store: Once the roast beef as cooled completely, store it in an airtight container in the refrigerator for up to 3 days.
Freeze: If kept in a sealed container or freezer-safe storage bag, roast beef can be stored in the freezer for up to 3 months. Allow it to thaw overnight in the refrigerator before reheating.
Pepper Crusted Roast Beef
Pepper Crusted Roast Beef is a delicious holiday main course with just a few ingredients and 5 minutes of prep. Use leftovers for sandwiches!
Cook Time
2
hours
30
minutes
Total Time
2
hours
35
minutes
Ingredients
1

tablespoon

vegetable oil

1

tablespoon

coarse ground black pepper

1

teaspoon

kosher salt

1/2

teaspoon

garlic powder

4

pounds

boneless beef eye round roast
Instructions
Preheat oven to 325 degrees.

Mix the black pepper, salt and garlic powder in a small bowl.

Rub the roast with the oil then (with a dry hand) season the roast with the black pepper mixture all over the roast.

Bake, uncovered, 2-1/2 to 3 hours.

Use a meat thermometer to remove at the right time for desired doneness. If you want medium-rare remove roast at 135 degrees, for medium remove roast at 140 degrees and for medium-well remove roast at 145 degrees.

Let sit for 15 minutes lightly covered with foil before slicing.
Nutrition Facts
Pepper Crusted Roast Beef
Amount Per Serving
Calories 223
Calories from Fat 81
% Daily Value*
Fat 9g14%
Cholesterol 94mg31%
Sodium 279mg12%
Potassium 522mg15%
Carbohydrates 1g0%
Protein 34g68%
Calcium 31mg3%
Iron 3mg17%
* Percent Daily Values are based on a 2000 calorie diet.