Instant Pot Beef Pot Roast has all the hearty flavors of classic pot roast made in a pressure cooker with chuck roast, carrots, potatoes, and flavorful sauce.
Pot Roast is the perfect Dinner Recipe to keep you cozy through the winter months. This pressure cooker version gives you the same comfort, but with a faster cook time than you'd get making your Pot Roast in the dutch oven.
INSTANT POT POT ROAST
After trying this Perfect Instant Pot Beef Pot Roast your pressure cooker is sure to become your favorite cooking appliance. You can cook the whole roast in 45 minutes in the instant pot. Cooking up a 4-pound beef Pot Roast in the dutch oven can take quite a bit of time, which is why it often gets saved for Sunday dinner. This easy recipe is the ultimate fuss-free meal that you could make any weeknight.
Decreasing the cook time doesn't make the Pot Roast any less delicious either. You get wonderfully tender beef, and tender pieces of large carrots, and potatoes. The entire time the beef roasts it's absorbing the flavors of the meat juices, minced garlic, medium onion, and other simple ingredients. The tough connective tissue of the chuck roast melts away leaving an amazingly flavorful and tender result.
Just like Meatloaf or Rotisserie Chicken, this easy and simple recipe is the ultimate comfort food to get you through the winter months. Plus, any leftover Pot Roast stores well for a hearty meal throughout the week.
You can serve beef as shredded beef over Mashed Potatoes or place meat on a serving platter to cut and serve for a better presentation. For a holiday dinner or extra comforting meal serve it with your favorite side dishes like a tossed green salad, Crusty Bread, Apple Cider, or Scalloped Potatoes. Whatever sides you serve it with the Pot Roast is sure to shine!
MORE BEEF ROAST RECIPES
TIPS FOR MAKING INSTANT POT POT ROAST
Prep time: Here are some simple tips to make this pressure cooker recipe as easy as possible. Start by seasoning your pot roast with salt and pepper. You'll also want to take this time to cut up the onion, carrots, and potatoes with a sharp knife on a cutting board.
Sauté Setting: Put the pressure cooker onto its Sauté Function. Add the vegetable oil to the base of the 6 quart instant pot. You could also use a few tablespoons olive oil to replace the vegetable oil. Place beef into the instant pot and cook on both sides until the seasoned beef is browned.
Cook time: Turn saute mode off. Scrape any browned bits off the bottom, then pour in the beef stock, fresh thyme, minced garlic cloves, and medium diced onion over the pot roast. After sealing, set the cooking time for 45 minutes. The high pressure during the cooking time will give the instant pot beef time to soak up the cooking juices. The pot roast will become wonderfully tender throughout the cooking process.
Pressure release: One of the most important pieces in any instant pot guide, is how you release the remaining pressure. Allow a natural release for 10 minutes. Then add the remaining ingredients. You can arrange carrots and potatoes in a steamer basket or place them over the other simple ingredients. Continue cooking for another 15 minutes.
Steam release: Let the leftover pressure release naturally for another 10 minutes. Then you can open the steam valve with the steam release handle to manually release the pressure before opening the pot and enjoying the complete pot roast.
Serve: Remove beef and other ingredients from the instant pot. You can cut the beef into large chunks for sliced pot roast, or put it on the serving dish as is for presentation, and cut off serving sizes from the serving platter at the table. The total time for this recipe is just over an hour, and you end up with comforting, wonderfully tender pot roast.

Create a free account to

Save Recipes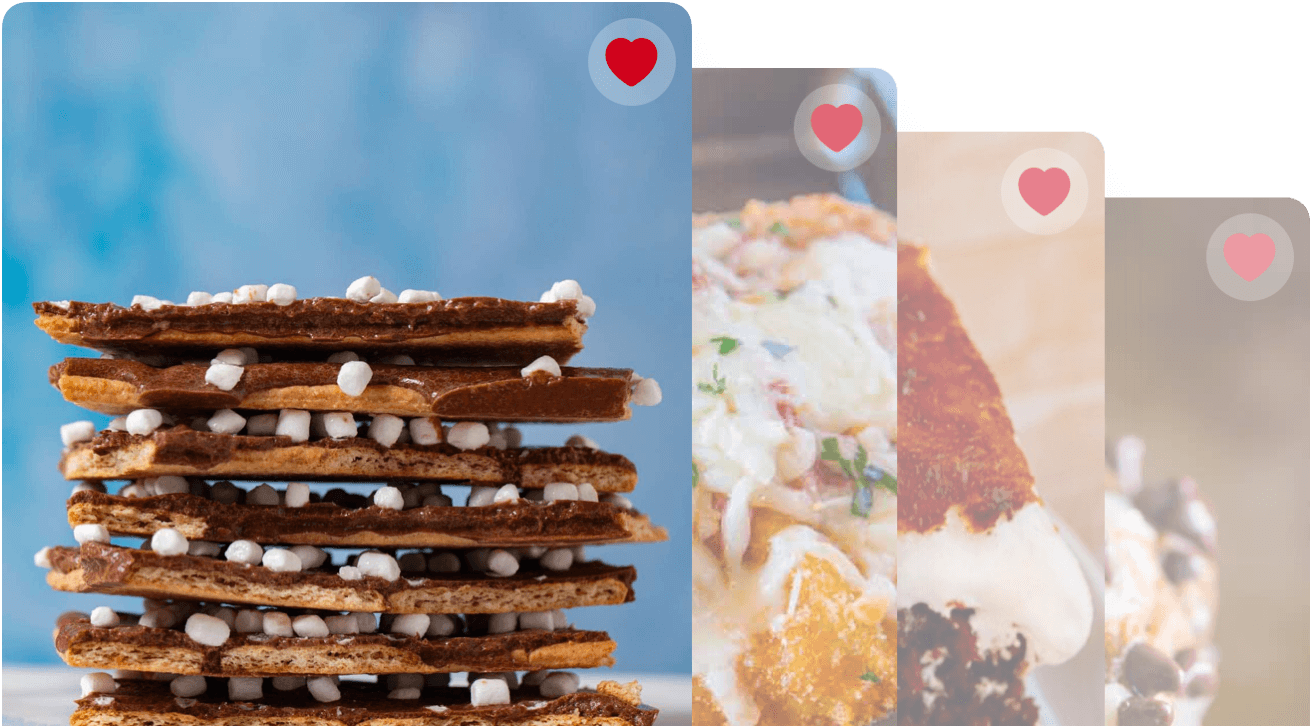 VARIATIONS ON INSTANT POT POT ROAST
Cooking liquid: There are plenty of different liquids and sauces you can mix in with the meat juices. Try Worcestershire Sauce or tomato paste for some extra flavor. Worcestershire sauce has a more sharp taste so you may only want to use a tablespoon or so. The tomato paste on the other hand is more gentle so you could mix in a few extra tablespoon tomato into the meat sauce. Some other options are mixing in red wine vinegar or balsamic vinegar. Yet another option is using a little broth along with or instead of the beef stock. Onion Soup mix or barley soup broth could taste great. If you want to add some wine try a cabernet, pinot noir, or merlot.
Seasoning blend: There are plenty of seasonings and fresh herbs you can add to the pot roast dry rub. Try adding some rosemary. A large sprig of fresh rosemary or dried rosemary would both work. You could also replace the fresh thyme called for in the recipe with dried thyme if you don't have fresh. Try mixing together a little onion powder, an extra teaspoon kosher salt, and teaspoon black pepper, and garlic powder for the dry rub. A teaspoon onion powder and a teaspoon garlic powder should be enough to add to the pot roast. You could also use Montreal Steak seasoning to change up the flavor of your beef roast. Place the meat on a clean surface and add the dry rub before putting it in the instant pot.
Potatoes: For potato replacements medium russets will make the best exchange. However, if you don't have russet potatoes, you can use other whole potatoes like Gunda, parel, or melody potatoes.
Additional vegetables: For some extra texture and flavor in your Pressure Cooker Pot Roast mix in some additional vegetables like green beans, broccoli, corn, celery, and tomatoes along with the medium carrots.
Cut of Beef: This pot roast recipe calls for chuck roast. Chuck roast comes from the shoulder portion and is one of the tougher cuts of meat. It is ideal for Pot Roast because it becomes tender in the cooking liquid. However, you can also use rump roast in place of the shoulder roast. You'll want to use a 4-5 pound roast still when using a rump roast.
Cornstarch Slurry: To make a thicker delicious gravy for your instant pot beef prepare a cornstarch slurry. To make the starch mixture for flavorful gravy whisk together 2 tablespoons cornstarch with 4 tablespoons water in a small bowl. Add the starch mixture to your pot roast gravy and whisk it in for a thick, awesome gravy. If it isn't at your desired consistency mix in more tbsp cornstarch or more water for a better gravy.
EASY SIDE DISHES FOR INSTANT POT POT ROAST
HOW TO STORE INSTANT POT POT ROAST
Serve: After the cook time in the pressure cooker, don't leaver your pot roast out at room temperature for more than 2 hours.
Store: If you have leftover pot roast, place beef and veggies in an airtight container to store in the fridge. The Instant Pot Beef will keep well in the fridge for 4 days.
Freeze: To store your perfect Instant Pot Beef Pot Roast in the freezer, put it in an airtight freezer-safe container. If you don't want the vegetables and frozen roast sticking together in an airtight freezer-safe container use parchment paper. Wrap the frozen beef roast in unbleached parchment paper, then put it all in a freezer-safe bag or container. When you're ready to enjoy the leftover pot roast, take the 4-pound beef roast and veggies from the freezer and put them in the fridge to thaw before reheating it.
Instant Pot Pot Roast
Instant Pot Pot Roast has all the hearty flavors of classic pot roast made in a pressure cooker with chuck roast, carrots, potatoes, and flavorful sauce.
Total Time
1
hour
25
minutes
Ingredients
4-5

pound

chuck roast

2

tablespoons

vegetable oil

2

teaspoons

Kosher salt

1

teaspoon

coarse ground black pepper

2

cups

beef broth

4

sprigs fresh thyme

, or 1 teaspoon dried

2

cloves

, garlic minced

1

yellow onion

, diced

1

pound

carrots peeled and cut into 2" chunks

6

Yukon gold potatoes

, peeled and cut into large chunks
Instructions
Start by seasoning the chuck roast with salt and pepper.

Set your pressure cooker to sauté and heat up your vegetable oil.

Once it's hot, sauté the roast in it until it is deeply brown on both sides.

Pour in the beef broth, thyme, garlic, and onions put on the lid, and set it to cook on high pressure for 45 minutes.

Release the pressure naturally for 10 minutes then add in the potatoes and carrots and cook on high pressure for 15 minutes.

Release pressure naturally for 10 minutes then remove the lid and serve.
Nutrition Facts
Instant Pot Pot Roast
Amount Per Serving
Calories 457
Calories from Fat 216
% Daily Value*
Fat 24g37%
Cholesterol 125mg42%
Sodium 829mg36%
Potassium 1219mg35%
Carbohydrates 23g8%
Protein 38g76%
Vitamin A 7620IU152%
Vitamin C 24mg29%
Calcium 65mg7%
Iron 5mg28%
* Percent Daily Values are based on a 2000 calorie diet.