Hot Chocolate is a traditional creamy winter treat that's EASY to make from home, made from whole milk, melted chocolate, and vanilla in under 5 minutes!
Nothing says holidays like a cup of hot chocolate, serve this with my Homemade Cool Whip and Award Winning Gingerbread Cookies!
HOT CHOCOLATE
Hot Chocolate is sweet and creamy winter treat that I love making with my kids, especially when it's cold and snowing outside. It's WAY better than store-bought mix. We use real melted chocolate instead of cocoa, because it adds a really indulgent texture to the recipe. Then whisk everything together in the saucepan, pour into a mug, and top with a big handful of marshmallows and whipped cream.
You can add almond, peppermint, or vanilla extract to this hot chocolate recipe. My kids like to stir theirs with peppermint candy canes. You can also use a tablespoon of brown sugar or white sugar and add a dash of cinnamon to the milk when cooking to make this sweeter.
WHAT IS THE DIFFERENCE BETWEEN HOT CHOCOLATE AND HOT COCOA?
Hot cocoa is made from cocoa powder, milk, and sugar, and typically comes out a lot thinner than hot chocolate. Hot chocolate is richer and more indulgent because it's made from actual melted chocolate, which has more fat than cocoa powder. The chocolate also mixes better with the milk than cocoa powder, which usually settles on the bottom of the cup.
Hot cocoa is also typically made from water, while the other is made from whole milk. In my opinion, hot cocoa takes second place any day of the week.
HOW TO MAKE this recipe NON-DAIRY
You can make this hot chocolate recipe non-dairy but substituting the milk for almond or coconut milk, and using allergen free chocolate chips for the chocolate. Use the vanilla almond milk if you want more vanilla flavor in this recipe, and avoid anything that says "milk chocolate".
HOW TO MAKE HOT CHOCOLATE RICH
Hot chocolate is already rich because it's using real chocolate instead of cocoa. But you can make this even richer by using heavy cream instead of milk, or adding a tablespoon of coconut oil.

Create a free account to

Save Recipes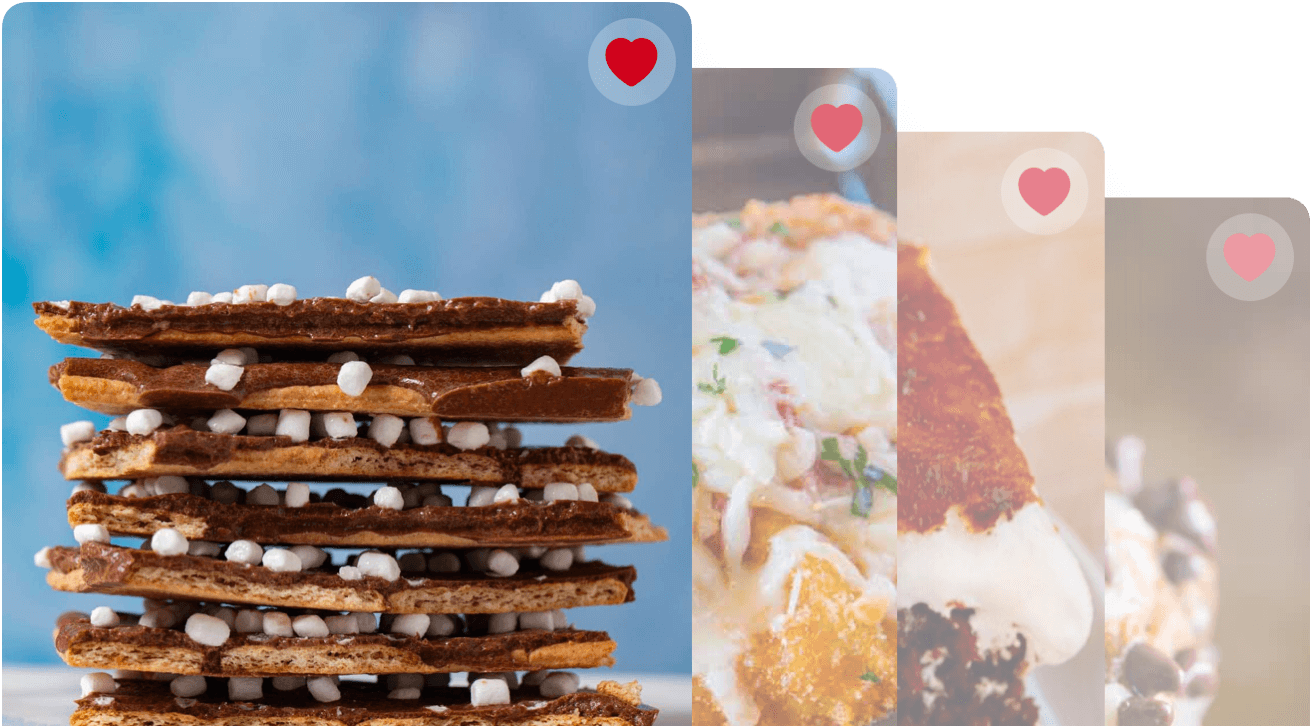 DIFFERENT TOPPINGS to try
Mini marshmallows
Semi-sweet chocolate chips or shavings
Crushed peppermint candies
Whipped cream
Powdered sugar
Caramel sauce
Sweetened coconut flakes
MORE GREAT RECIPES FEATURING CHOCOLATE
CAN HOT CHOCOLATE BE MADE AHEAD?
You can make this ahead of time, then let it cool down and store it tightly sealed in the refrigerator. When you're ready, reheat it in a saucepan until it's hot enough to drink.
TIPS FOR MAKING HOT CHOCOLATE
Serve with candy canes, cocoa, marshmallows, or cinnamon to make a fun hot chocolate bar!
Add some Irish cream for an adult version.
Make this recipe with melted white chocolate and peppermint candies.
Melt the chocolate before adding it to the milk to get a smooth texture and prevent lumps from forming.
This recipe doesn't call for sugar, but if you want a sweeter cup you can add a tablespoon of white sugar.
If you don't have whole milk, you can substitute half and half in this recipe.
Cut the fat down by making this recipe with water, then adding a splash of whole milk to the cup right before serving.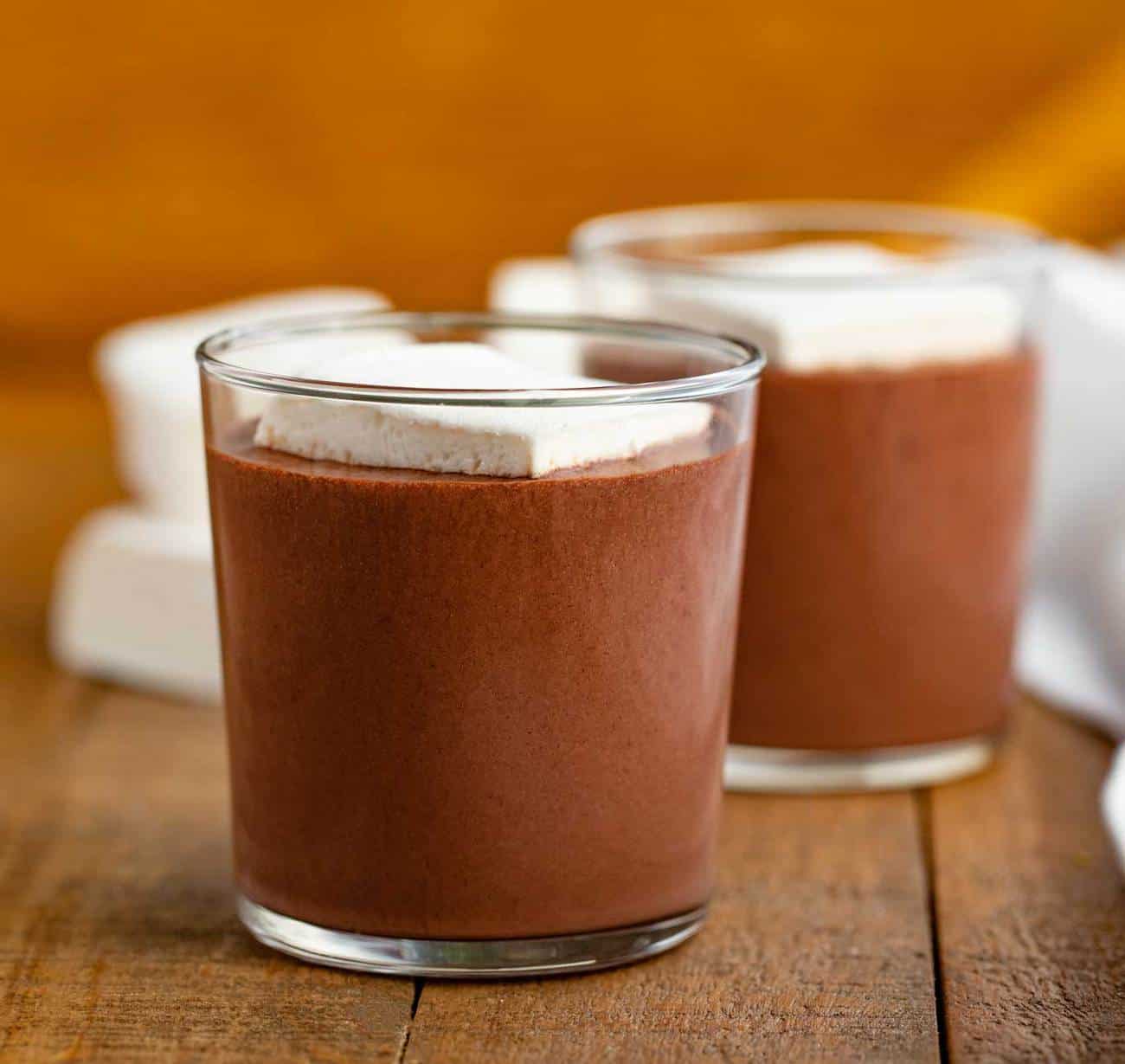 Hot Chocolate
Hot Chocolate is a traditional creamy winter treat that's EASY to make from home, made from whole milk, melted chocolate, and vanilla in under 5 minutes!
Instructions
Microwave the chocolate in 30 second increments in a microwave safe bowl until smooth (90 seconds total) while bringing the milk to 180 degrees in a saucepan over medium heat measuring with a thermometer.

Turn the heat off the milk and add in the chocolate whisking them together well and adding in the vanilla before serving with whipped cream if desired.
Recipe Notes
Note: click on times in the instructions to start a kitchen timer while cooking.
Nutrition Facts
Hot Chocolate
Amount Per Serving
Calories 359
Calories from Fat 198
% Daily Value*
Fat 22g34%
Cholesterol 20mg7%
Sodium 82mg4%
Potassium 482mg14%
Carbohydrates 31g10%
Protein 8g16%
Vitamin A 320IU6%
Calcium 233mg23%
Iron 2.7mg15%
* Percent Daily Values are based on a 2000 calorie diet.