Ground General Tso's Chicken is a healthy twist on popular Asian takeout! All the garlicky, sweet, slightly spicy flavor with ground chicken in 20 minutes!
General Tso's Chicken is one of the most popular takeout Asian Recipes, not to mention a fan favorite on this site! This healthier version is made in on pan and ready in only 20 minutes!
GROUND GENERAL TSO'S CHICKEN
Chinese food delivery is a guilty pleasures we all love. What's not to love about fried everything smothered in sugary sauces delivered to your door in an hour? But the hit on your wallet and health on too much delivery can add up. Making take-out inspired dishes like Ground General Tso's Chicken is a healthier way to get those flavors you crave in less time (and cost) than delivery.
If you are new to Asian cooking, the couple of "speciality" ingredients you'll need might seem overwhelming and little pricey to start with. The nice thing about Asian sauces, like hoisin sauce and rice vinegar, is that a little goes a long way and they are used in so many recipes. A one time buy will last dozens of recipes.
Ground General Tso's Chicken makes a great easy party or potluck dish! No need to fry fresh chicken all night or worry about soggy General Tso's Chicken. Double or triple the recipe and place in a large chaffing dish (or slow cooker on low) for a crowd pleasing main course. Make some extra sauce to add in case the party goes on a while and you need to refresh the chicken.
A not-so-secret tip to making the best Asian stir fry dishes is to invest in a wok. The wok allows you to cook at a high heat without requiring a lot oil or time in the pan. This leaves you with crispy veggies and perfectly seared, juicy meat. While a saucy dish like Ground General Tso's Chicken can be cooked as well in a skillet, that crunchy crust from a wok is worth the investment! (Plus you can get a good one for less than $50!)
Easily make a complete takeout style meal in the about the same time it takes to prepare Ground General Tso's Chicken. Both Panda Express Fried Rice and Chinese Steamed Rice are ready in less than 30 minutes. Panda Express Super Greens and Roasted Broccoli are both quick and healthy sides to finish off your takeout-inspired dinner!
GROUND CHINESE FOOD RECIPES:

Create a free account to

Save Recipes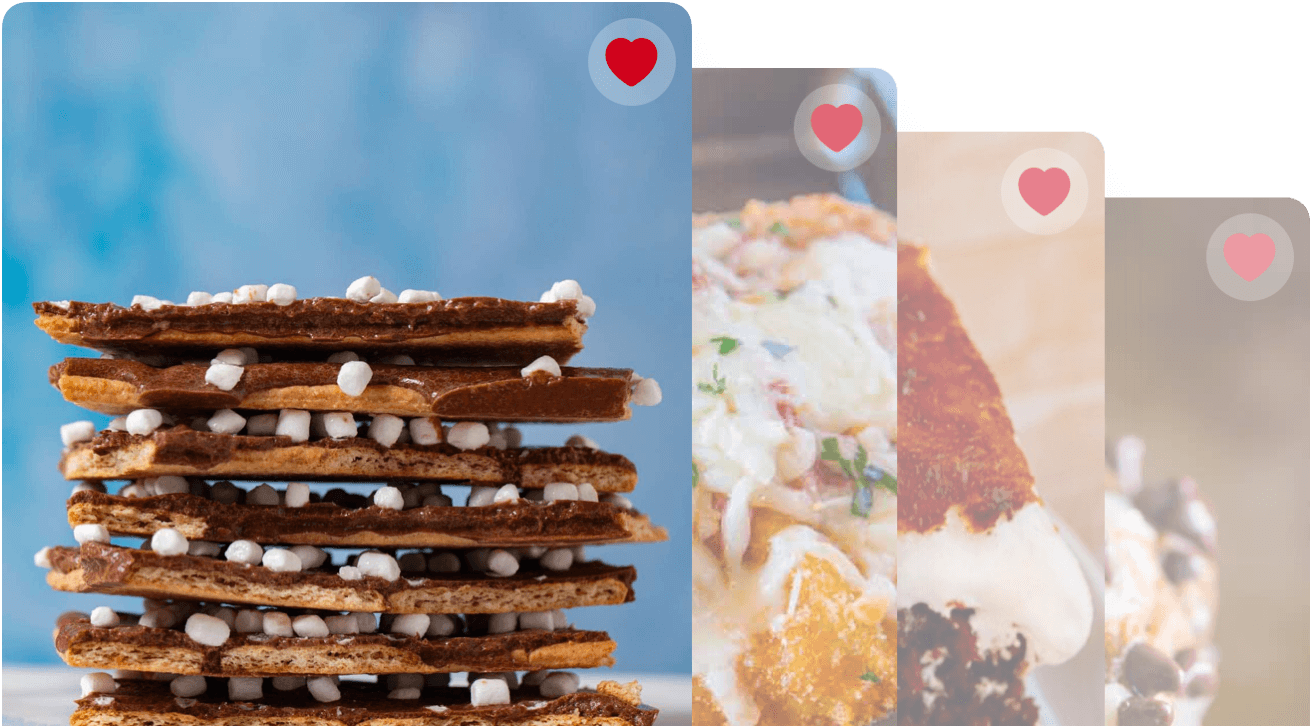 Water Chestnuts? Why?
Water Chestnuts are not a classic addition to General Tso's Chicken, so if you're asking yourself why? Why are they in this dish?
Well, the one thing you can describe them as is crunchy. Since we took the breading and deep frying out of the dish, we lost a textural component to the dish that was important to the recipe. The addition of the water chestnuts is that it adds a crunch to your bite, in addition to bulking up the recipe and adding in a non-protein component.
Take the leap with the recipe on this one, its a nice crunch, similar to what you enjoy when you order PF Changs Chicken Lettuce Wraps.
VARIATIONS ON GROUND GENERAL TSO'S CHICKEN
Meat: Make Ground General Tso's with ground beef, ground turkey, or ground pork, or go vegan with baked tofu. Use boneless, chicken tenderloins for a similar lightened up version of General Tso's Chicken.
Stir-fry Vegetables: Stir-fry veggies like snow peas, carrots, and broccoli and set to the side. Prepare the Ground General Tso's Chicken as usual. Once finished, return veggies to the wok and toss with chicken and sauce until hot.
Seasonings: Try other Asian flavors in this dish like fish sauce, oyster sauce, mirin, rice wine, and orange zest to adjust the sauce to your taste.
Spicy: This General Tso's Chicken is only slightly spice but you can increase heat with sriracha, more red pepper flakes, or diced dried chiles (like in Kung Pao Chicken).
Meatballs: Easily turn this into tasty General Tso's Chicken Meatballs with the instructions below.
General Tso's Chicken Meatballs
Gently mix ground chicken with 2 teaspoons garlic powder, 1/2 teaspoon ground ginger, 3/4 cup panko breadcrumbs, salt and pepper, 1 egg, and 1 tablespoon sesame oil until just combined.
Roll chicken mixture into 18-22 meatballs.
Sear meatballs in large skillet (don't overcrowd) over medium high heat for 6-7 minutes, until browned on all sides. Set aside.
Prepare General Tso's sauce like normal in large skillet or wok.
Return meatballs to pan and toss in the sauce. Cook on low heat for 3-4 minutes.
More Delicious Chinese Food Recipes You NEED to make:
HOW TO STORE GROUND GENERAL TSO'S CHICKEN
Serve: Ground General Tso's Chicken is best served hot, but can be kept at room temperature for up to 2 hours.
Store: Refrigerate Ground General Tso's Chicken in an airtight container for up to 3 days. Reheat on the stovetop in a skillet for best taste.
Freeze: Completely cool Ground General Tso's Chicken and freeze in a freezer safe bag or sealed container for up to 3 months. Thaw in the refrigerator overnight before reheating on the stovetop.
Ground General Tso's Chicken
Ground General Tso's Chicken is a healthy twist on popular Asian takeout! All the garlicky, sweet, slightly spicy flavor you love ready in just 20 minutes!
Ingredients
1

pound

ground chicken

8

ounces

canned water chestnuts

, diced

1

tablespoon

vegetable oil

1

tablespoon

minced ginger

1/2

teaspoon

red chili flakes

2

cloves

garlic minced
Instructions
To a large pan add 1 tablespoon oil, ground chicken and diced water chestnuts.

Cook until a good crust forms before breaking apart, then finish cooking by breaking it apart with a spatula and cooking for an additional 2-3 minutes.

Once the chicken is cooked add the ginger, garlic and crushed red pepper and cook for about 10 seconds.

For the General Tso's Sauce: Add the rice vinegar, soy sauce, hoisin sauce, water, sugar and tablespoon of cornstarch in a small bowl and whisk together.

Add the General Tso's sauce and bring to boil. Cook for just a few seconds, stirring until it thickens.
Nutrition Facts
Ground General Tso's Chicken
Amount Per Serving
Calories 254
Calories from Fat 117
% Daily Value*
Fat 13g20%
Cholesterol 98mg33%
Sodium 860mg37%
Potassium 621mg18%
Carbohydrates 13g4%
Protein 21g42%
Vitamin A 74IU1%
Vitamin C 1mg1%
Calcium 12mg1%
Iron 1mg6%
* Percent Daily Values are based on a 2000 calorie diet.