Crispy Sesame Chicken is easy to make with super crispy batter and delicious sesame sauce you'll skip the takeout and done in just 30 minutes!
One of our favorite take out options when we aren't looking for a recipe that is sweeter like Panda Express Orange Chicken (Copycat) or Sweet and Sour Chicken and something not quite as spicy as General Tso's Chicken.
  Sesame Chicken Recipe
There's a number of recipes you'll come across. Some are healthier versions without breading while some are stir fries. This is the classic mall food Chinese takeout version. Because there's so many different versions lets go over some of the other options. This version is the best one though, especially if you're reliving your mall food court childhood.
EASY SESAME CHICKEN RECIPES:
Baked Sesame Chicken: You can dredge the chicken in flour, egg and finally in panko. Spray the pieces of chicken with some canola oil spray and bake at 375 degrees for 25 minutes. Toss with sesame sauce then continue baking for an additional ten minutes.
Honey Sesame Chicken: Replace the brown sugar in the recipe with honey for a more pronounced honey sesame chicken recipe. I also love making Chinese Honey Chicken too without any of the sesame flavors.
Sesame Chicken Stir Fry: Don't bread the chicken – just cook it in the skillet with  a bit of sesame oil and canola oil. Add fresh garlic and vegetables (bell pepper, onion and zucchini)  to the skillet and cook for 1-2 minutes. Then pout the sauce in and cook until reduced (you may need to add a bit of cornstarch and water).
What to serve with Sesame Chicken?
We love to serve Chinese Steamed Rice, Lo Mein, steamed broccoli and easy recipes like Crab Rangoon and Egg Rolls for appetizers dipped in Sweet and Sour Sauce.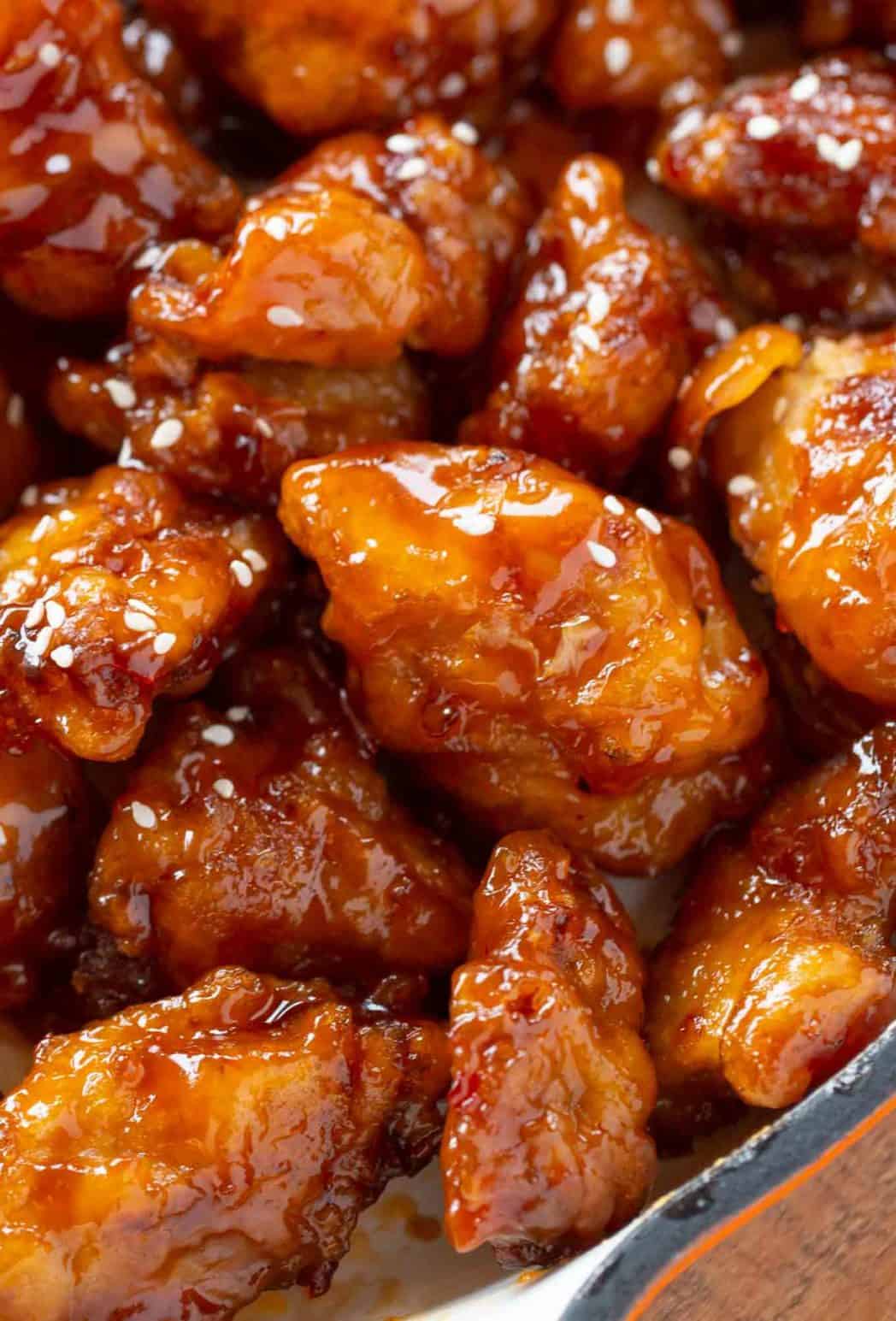 Create a free account to

Save Recipes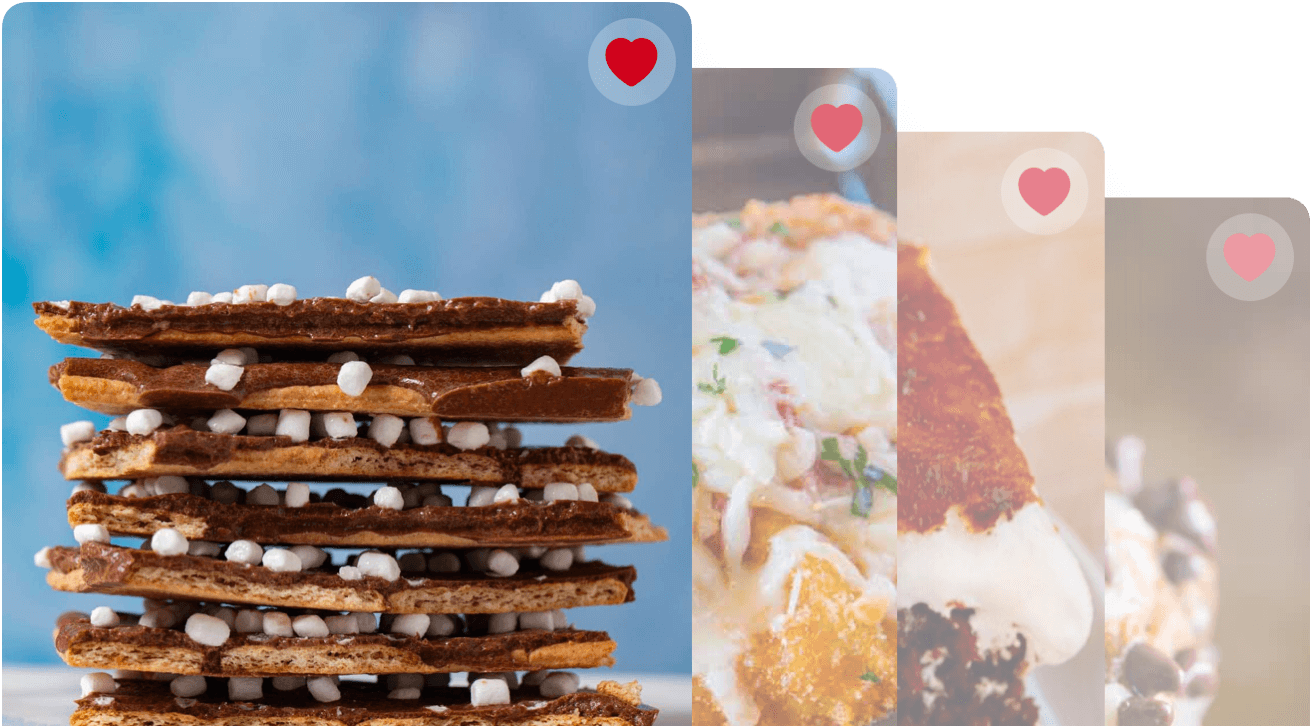 HOW DO YOU MAKE SESAME CHICKEN SAUCE?
There are a couple of ways to make sesame sauce. This recipe includes soy sauce, brown sugar, garlic, sesame oil, rice vinegar and cornstarch where more in depth recipes include dark soy sauce and shaoxing rice wine.
How do you make sesame chicken? A quick and easy tempura fried chicken in bite size pieces is tossed with an easy sauce made with rice wine and soy sauce sweet and spicy mixture. Garnish with sesame seeds or even green onions.
FREQUENTLY ASKED QUESTIONS:
Is Sesame Chicken Fried? Yes, in it's traditional form it is dredged in batter and deep fried.
Is Sesame Chicken Sweet? Yes, with the addition of brown sugar it is slightly less sweet than orange chicken.
Can you reheat Sesame Chicken? Once you serve the chicken the sauce starts soaking up in to the crispy chicken. Because of this reheating won't result in crispy chicken, but it will still be tasty.
White Meat Sesame Chicken: Use skinless chicken breasts in this Sesame Chicken in place of chicken thighs. There's no other recipe adjustment, you will fry for one less minute.
Tools used in the making of this Sesame Chicken:
Wok: The best way to cook quickly and over high heat for Asian dishes, this wok is the perfect stir fry pan.
Rice Vinegar: Readily available in almost all grocers these days, this is a great vinegar to keep on hand. It does have a hint of sweetness to it, so don't replace with any other vinegar except perhaps a red wine vinegar if you absolutely need to.
Sesame Oil: The flavor of sesame oil in this dish is unmistakeable and not really able to be substituted. Some Asian grocery stores will try and sell less expensive options that aren't actually sesame oil, so just be sure the one you're buying is authentic sesame oil.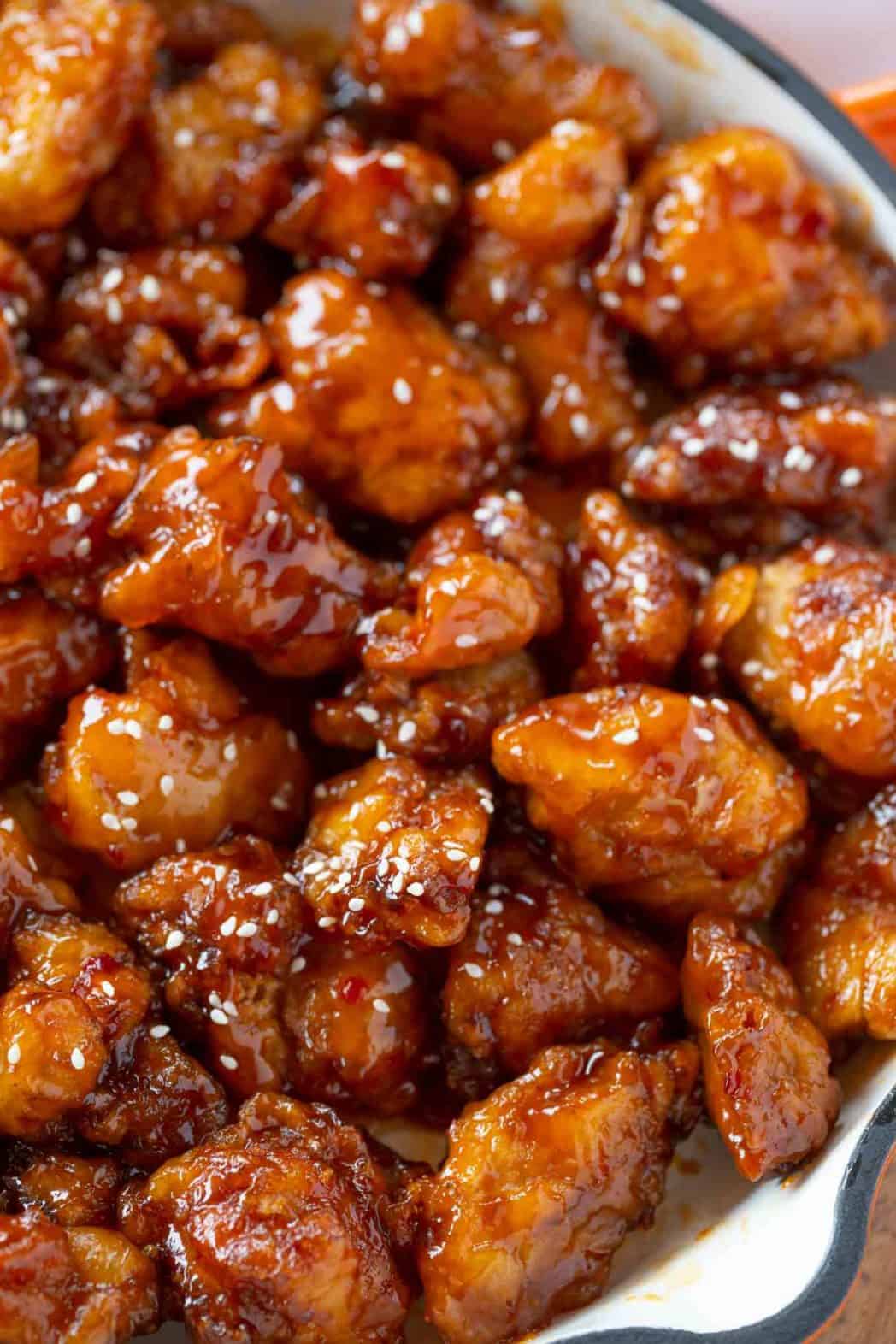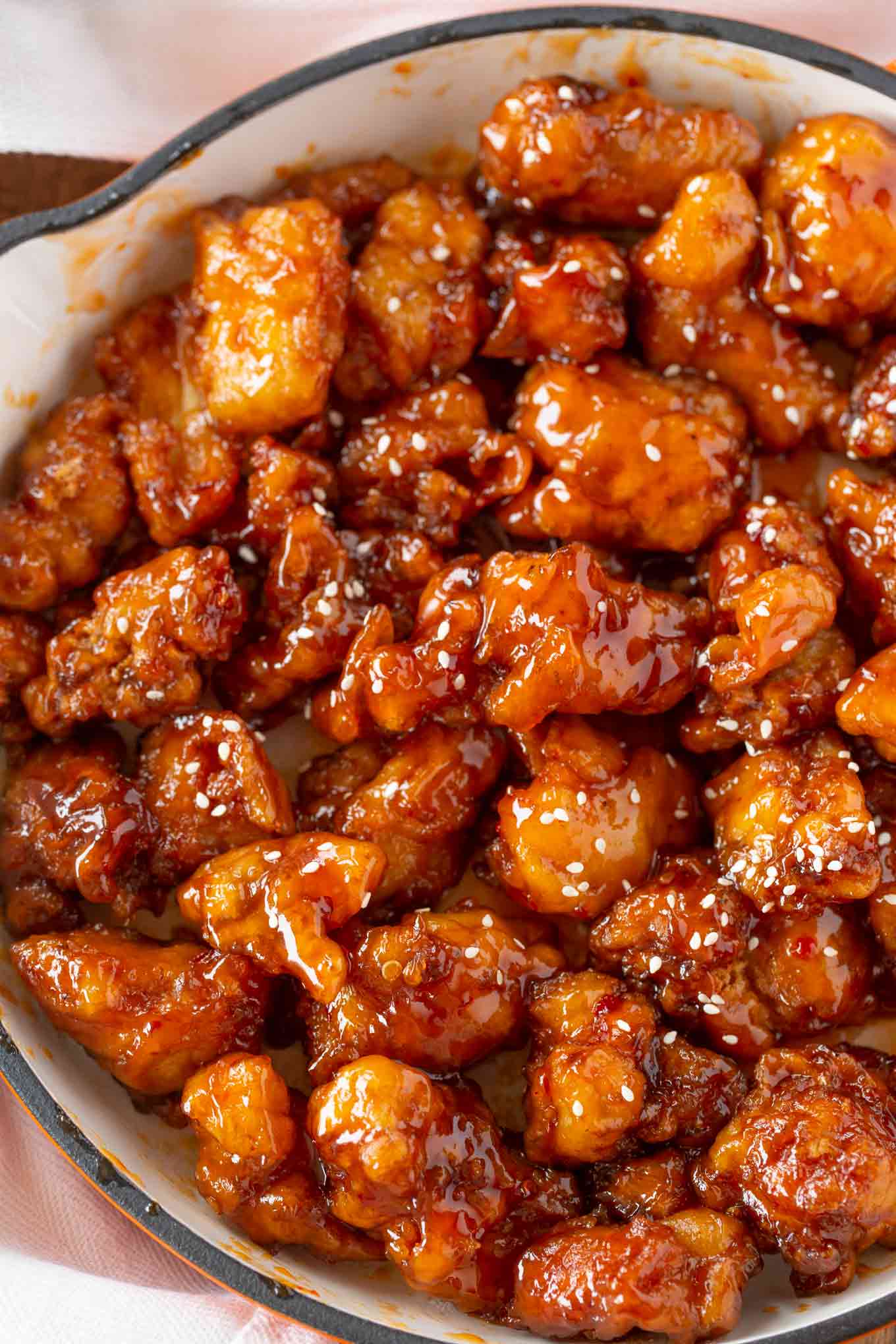 Crispy Sesame Chicken
Crispy Sesame Chicken is easy to make with super crispy batter and delicious sesame sauce you'll skip the takeout!
Ingredients
Instructions
To make the sauce mix all the ingredients together and to prepare the batter, add the ingredients together until just combined.

Add the chicken pieces to the batter and coat while heating 3 inches of oil to 350 degrees and add the chicken to the oil in batches frying until golden brown.

In a large wok or skillet add the sesame oil to the frying pan and add the garlic and red pepper flakes and cook for 30 seconds.

Add in the sauce and the chicken and coat quickly and serve immediately, garnished with sesame seeds.
Nutrition Facts
Crispy Sesame Chicken
Amount Per Serving
Calories 361
Calories from Fat 135
% Daily Value*
Fat 15g23%
Cholesterol 74mg25%
Sodium 623mg27%
Potassium 227mg6%
Carbohydrates 38g13%
Protein 15g30%
Vitamin A 85IU2%
Vitamin C 0.4mg0%
Calcium 32mg3%
Iron 1.5mg8%
* Percent Daily Values are based on a 2000 calorie diet.