The Best Homemade Cornbread for Stuffing! Savory, hearty buttermilk cornbread perfect for Thanksgiving dressing from scratch and topping skillet casseroles!
From Roast Turkey to Pumpkin Pie, we have all the classic Thanksgiving Recipes you need for a delicious, completely homemade holiday meal from start to finish.
CORNBREAD FOR STUFFING
Forget stale white bread or bland store-bought stuffing mixes, this Southern cornbread recipe is the only one you will want for holiday dressing from here on out. It is unbelievably easy to make and the firm crumb soaks up all the savory flavors while it bakes without getting mushy. This is the perfect Cornbread for Stuffing… and casseroles, skillet dinners, or even salad croutons!
Full disclosure, this Cornbread for Stuffing is not the sweet cornbread that you are use to having as a side dish with barbecue or at a chili cook-off. We all love a sweet, cake-like crumbly cornbread for soaking up Chili and Stew Recipes. But for Southern Cornbread Stuffing you need a tougher, savory cornbread recipe that won't fall apart as you spoon it on top of your turkey.
This basic Cornbread recipe isn't just for stuffing, spoon on top of your favorite cast iron skillet dish for a skillet cornbread casserole. Cornbread for Stuffing can be a side dish too! It might not be sweet, but this savory, melt-in-your-mouth Southern-style Cornbread is delicious with your favorite Beef Stew. Bake leftover crunchy cornbread pieces with seasonings for croutons for salad.
The ways to make and use this easy Homemade Cornbread are endless! If you want to serve this Cornbread as a side dish, add your favorite mix-ins like corn or cheese to give it more flavor. We've got some of our favorite add-ins in the variations to give you ideas to make this your go-to Homemade Cornbread recipe! A good rule of thumb when adding mix-in ingredients, don't use more than 1/2 cup add-ins and 1 tablespoon seasoning.
HOLIDAY MAIN DISH RECIPES
Tips for Cornbread for Stuffing
To use for Cornbread for Stuffing, cool completely and chop into bite-sized cubes. Spread on a baking sheet in a single layer. Leave loosely covered with a linen towel (or paper towels) overnight.
Double the recipe to make one batch of Cornbread for Stuffing and one batch of muffins to save time during the holidays. Divide your batter and add mix-ins to the cornbread mixture for muffins.
Swap out the tater tots on Tater Tot Casserole with this easy homemade cornbread and bake until the cornbread is cooked.
Don't overcook your cornbread. Use the toothpick method to test the doneness. Insert a toothpick into the center of the cornbread and if it comes out clean with a few moist crumbs, it is done.
Make this gluten-free Cornbread by swapping out the all-purpose flour for gluten-free flour. Most corn meal is gluten-free, but be sure to double check.

Create a free account to

Save Recipes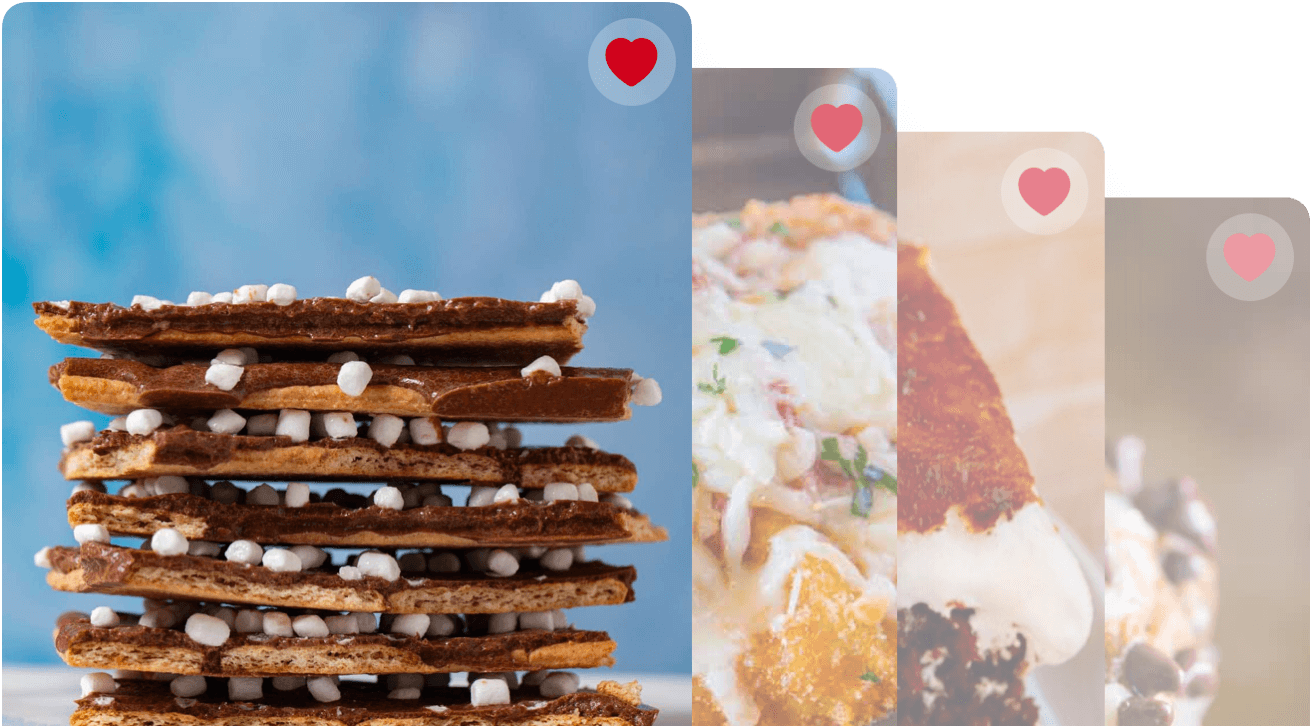 VARIATIONS ON CORNBREAD FOR STUFFING
Bacon Jalapeño: Use bacon drippings instead of melted butter, then fold in 1/4 cup crumbled cooked bacon and 1 can (drained) diced jalapeños or green chiles.
Sausage and Herbs: Fold in 1/2 cup cooked ground sausage crumbles and fresh sage, fresh thyme, and other herbs. You can also use 1 tablespoon Chicken Seasoning.
Peppery Parmesan Corn: Add 1/2 cup canned sweet corn kernels, drained and rinsed, plus 1 teaspoon cracked black pepper and 1/4 cup grated parmesan to the cornbread mixture.
Cheese: Cheese is the easiest way to add flavor and make your cornbread recipe more moist. Stir in 1/2 cup melty cheese like cheddar cheese, mozzarella, or Monterey jack cheese. Get fancy with parmesan cheese or gruyere cheese!
Veggies: Use chopped stuffing veggies like celery, onion, and carrots for Veggie Cornbread recipe. Add 1 tablespoon Ranch Dressing Mix or make it more stuffing-flavored with sage and flat-leaf parsley.
Sweet: Increase the sugar to 1/4 cup, and reduce the corn meal to 1 cup for sweet cornbread. Instead of granulated sugar, you can also use brown sugar or honey to sweeten the cornbread mixture.
Cornbread Muffins: Turn these into muffins by baking your cornbread mixture in a lined muffin tin for 18-20 minutes, or until an inserted toothpick comes out clean.
Cornbread Croutons
Preheat oven to 375.
Add 2 cups cornbread (chopped into bite size pieces) to a large bowl and toss with 1 tablespoon olive oil and 1/2 teaspoon garlic salt.
Spread bread pieces out onto baking sheet in one layer.
Bake for 6-8 minutes, flip and cook another 5-6 minutes, until toasted and crispy.
Cool before adding to soups, chilis, or salads (like this delicious Big Mac Salad).
HOLIDAY SIDE DISH RECIPES
HOW TO STORE CORNBREAD FOR STUFFING
Serve: You can keep Cornbread at room temperature covered for up to 4 days. Use a paper towel to absorb moisture if storing in an airtight container.
Store: Refrigerate this Cornbread recipe in an airtight container or wrapped with plastic wrap for up to 1 week. Bring to room temperature, or microwave until warm, to serve.
Freeze: Cool Cornbread for Stuffing completely chop into pieces or cut into bars. Wrap bars individually with plastic wrap. Freeze pieces or bars in a freezer safe bag for up to 6 months. Thaw at room temperature to use in stuffing or serve warm as a side dish.
Cornbread for Stuffing
The Best Homemade Cornbread for Stuffing! Savory, hearty buttermilk cornbread perfect for Thanksgiving dressing from scratch and topping skillet casseroles!
Ingredients
1 1/4

cup

yellow cornmeal

1

cup

flour

2

tablespoons

sugar

3/4

teaspoon

salt

2

teaspoons

baking powder

1/2

teaspoon

baking soda

2

large eggs

1 1/4

cup

low-fat buttermilk

4

tablespoons

unsalted butter

melted
Instructions
Preheat oven to 375 degrees.

Whisk together cornmeal, flour, sugar, salt, baking powder and baking soda.

In a medium bowl whisk together eggs and buttermilk.

Whisk wet ingredients into dry ingredients.

Add melted butter to baking dish and brush all around the dish.

Pour batter into the dish and bake for 30-35 minutes until golden brown.
Nutrition Facts
Cornbread for Stuffing
Amount Per Serving
Calories 218
Calories from Fat 72
% Daily Value*
Fat 8g12%
Cholesterol 51mg17%
Sodium 245mg11%
Potassium 240mg7%
Carbohydrates 31g10%
Protein 6g12%
Vitamin A 224IU4%
Vitamin C 1mg1%
Calcium 88mg9%
Iron 2mg11%
* Percent Daily Values are based on a 2000 calorie diet.