Rustic Cranberry Galette (Tart) is an easy and delicious dessert with tart, juicy cranberries, sweet orange marmalade, and a buttery, flaky crust.
Galettes or tarts make a simple Dessert Recipe that's a great alternative to the traditional pie. Try baking up this Cranberry Galette for Friendsgiving in place of an Apple or Pumpkin Pie.
RUSTIC CRANBERRY GALETTE (TART)
Rustic Cranberry Galette is one of those homey desserts that's just perfect for a family get-together, your Thanksgiving table, or to bring to a Friendsgiving. The galette filling is made with tart cranberries, brown sugar, and marmalade. It hits the perfect sweet spot between sugary and sour. That tart and sweet filling is then baked in a buttery crust and topped off with coarse sugar. It all combines for a rich flavor that all your guests are sure to love.
This traditional tart is sure to be one of your favorite desserts all by itself, but you can make it even more wonderful with some creamy dessert toppings. Try adding some Vanilla Ice Cream and Whipped Cream on top of the fruit filling and crispy crust. The warm Galette will melt the ice cream slightly for a soft, creamy treat with tart fruit and a flaky pastry crust. It truly doesn't get more delicious!
WHAT IS GALETTE?
A galette is a traditional French pastry or thin round cake. It's a simple treat and rustic dessert. The sweet-tart filling is baked in a free form tart with delicious exposed fruit. Unlike a pie, it's just baked on a baking sheet instead of in a pie pan, making it a simpler alternative.
MAKE YOUR OWN PASTRY DOUGH
Although you can easily use a storebought pastry dough to save time, it's not that hard to throw together homemade pie dough.
Add 1 cup flour, 1/2 cup cold butter in butter cubes to a medium bowl.
Add another cup flour, 1 tablespoon sugar, and 1 teaspoon salt.
Use a pastry cutter to combine the ingredients together into coarse crumbs.
Add in 6 tablespoons ice water and mix into a pastry dough.
Move the mixture to a floured surface and place the mixture down as a ball of dough.
Flatten and wrap in plastic wrap to refrigerate for 1 hour.
Use a rolling pin to roll out the dough, and it's done.
MORE FRUIT DESSERTS
TIPS FOR MAKING RUSTIC CRANBERRY GALETTE (TART)
Prep: The directions for this recipe are fairly easy to follow, but here are some tips to make it even more fool-proof. Preheat your oven to 425 and line a baking dish or cookie sheet with parchment paper so the tart doesn't get stuck to the sheet.
Galette Filling: To make the fruit filling add the marmalade, flour, brown sugar, and cranberries to a mixing bowl. This recipe will have whole cranberries in the fruit mixture. If you don't want that, put it into a food processor to puree it.
Galette Crust: Take the prepared dough from the fridge and unroll the chilled dough onto the baking sheet. If you're worried the crust will be too dry brush some melted butter over it. Pour the fruit filling from the large bowl into the middle of the pie. Spread the filling into an even layer about 2″ from the pastry edges. Fold the crust up to the fruit filling.
Egg wash: Separate the egg white from the egg yolk and whisk the egg white to make the egg wash. Brush it over the folded crust and then sprinkle with sanding sugar.
Cook time: Bake for 20-22 minutes until the fruit is bubbly and you have a golden crust.

Create a free account to

Save Recipes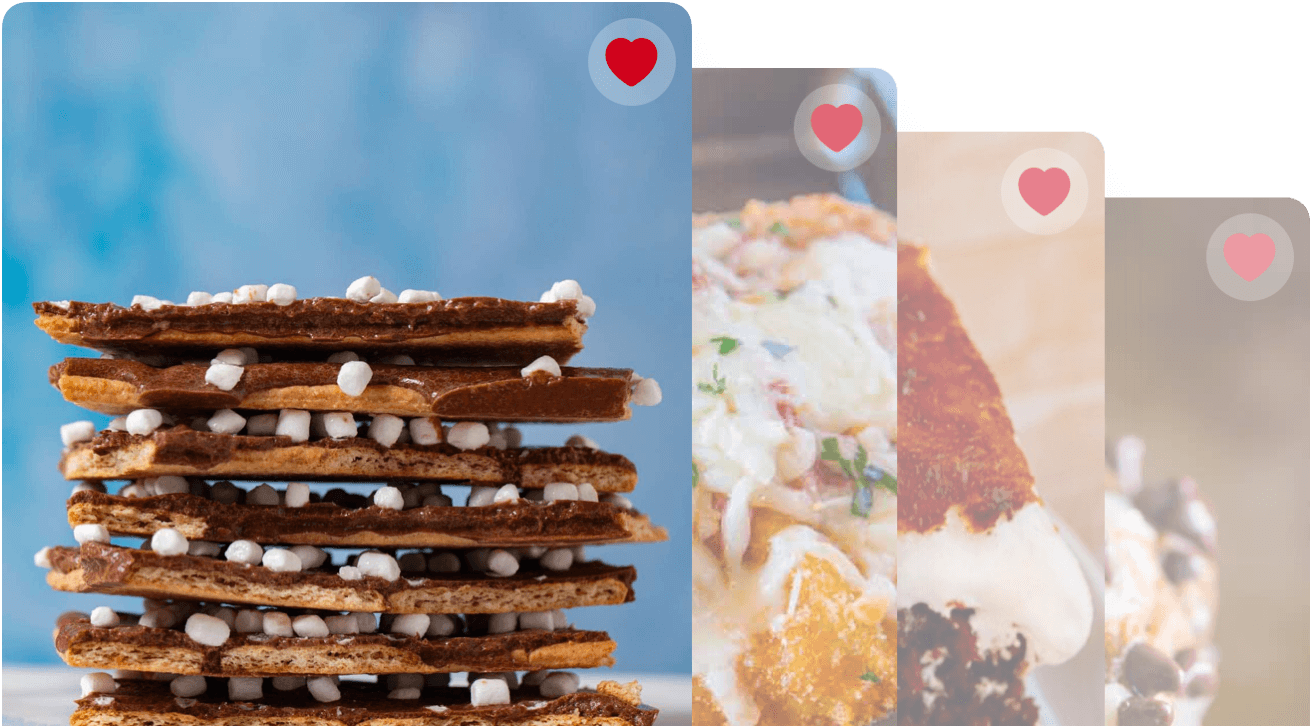 VARIATIONS ON RUSTIC CRANBERRY GALETTE (TART)
Flavorings: For some tart citrus flavor mix in lemon juice or lemon zest. You could also add vanilla extract or almond extract. Or make a spice mix with nutmeg, rosemary, ginger, cinnamon, and cloves.
Mix-ins: There are plenty of different flavors and textures you can add to the tart. Try adding nuts for a Cranberry-Walnut Galette, or sprinkle on some chocolate. Milk chocolate chips, dark chips, or white chocolate would work well.
Flour mixture: To make a gluten-free Cranberry Galette, you can use almond meal in place of the all-purpose flour. If you want a smoother mixture without the coarse meal use almond flour instead of almond meal.
Cranberry, Apple Galette: To make a Cranberry, Apple Galette add in some apple slices. You can use different kinds of apples. Use Granny Smith for tart baking apples or just use sweet apples like Fuji or Honeycrisp. Instead of making a cranberry, apple tart, you can just leave out the cranberries and make an apple filling. This would be more similar to an Apple Crostata. You can make an Apple Pie Filling and brush a spiced apple cider glaze over the pastry crust.
Cranberry Cheesecake Galette: You can make this Cranberry Galette even richer with a delicious cheesecake filling. To make a Cranberry Cheesecake Galette, add in 2 packages of softened cream cheese to make a cranberry cream cheese filling. Use a knife to swirl the cream cheese into the cranberry mixture.
Sweetener: Instead of brown sugar, you can use granulated sugar in the recipe. Another option is using honey, maple syrup, or molasses instead of granulated sugar.
MORE CRANBERRY TREATS
HOW TO STORE RUSTIC CRANBERRY GALETTE (TART)
Serve: Covered in plastic wrap, you can keep your Cranberry Tart at room temperature for up to 2 days.
Store: Once the tart has cooled down you can cover it tightly and put it in an airtight container. It will keep well in the fridge for 4-5 days.
Freeze: To keep the Rustic Cranberry Galette longer, store it in the freezer for up to 6 months.
Rustic Cranberry Galette (Tart)
Rustic Cranberry Galette (Tart) is an easy and delicious dessert with tart, juicy cranberries, sweet orange marmalade, and a buttery, flaky crust.
Ingredients
1/2

cup

orange marmalade

2

tablespoons

flour

2

tablespoons

brown sugar

, packed

2

cups

fresh cranberries

, or frozen-thawed

1

refrigerated pie crust

1

large

egg white

, lightly beaten

1

tablespoon

coarse sanding sugar
Instructions
Preheat oven to 425 degrees and line a baking sheet with parchment paper.

Mix marmalade, flour, brown sugar, and cranberries in a bowl.

Add the pie crust to your baking sheet and spread the cranberry mixture to the middle.

Spread to 2" from the edge of the pie dough, evenly.

Fold the crust over in 2" sections, making overlapping folds as you go.

Brush with egg white, then sprinkle with coarse sanding sugar.

Bake for 20-22 minutes until golden brown and bubbly.
Nutrition Facts
Rustic Cranberry Galette (Tart)
Amount Per Serving
Calories 184
Calories from Fat 54
% Daily Value*
Fat 6g9%
Sodium 106mg5%
Potassium 56mg2%
Carbohydrates 33g11%
Protein 2g4%
Vitamin A 27IU1%
Vitamin C 4mg5%
Calcium 16mg2%
Iron 1mg6%
* Percent Daily Values are based on a 2000 calorie diet.