The PERFECT Simple Roast Chicken Recipe that makes the crispiest skin, juiciest chicken with just five minutes of prep and one hour in the oven. Never buy store-bought rotisserie chicken again!
You'll love having this roast chicken recipe in your back pocket for recipes like Classic Chicken Salad and Classic Chicken Pot Pie because you'll have white meat for recipes and an entire rest of your bird for a delicious meal for your family. The best of all worlds.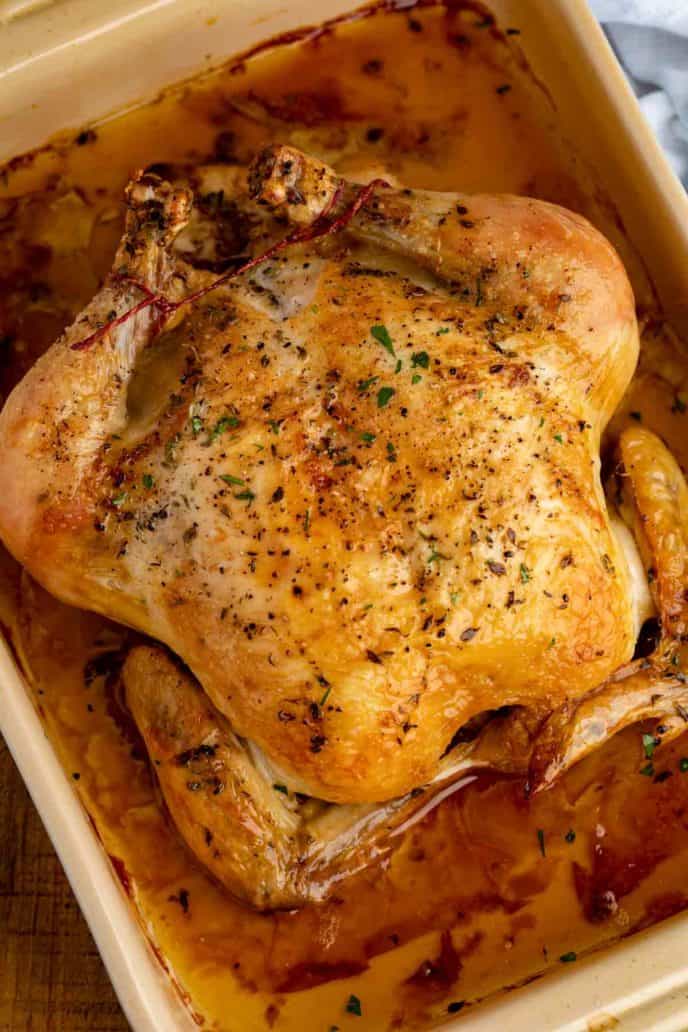 ROAST CHICKEN RECIPE
Knowing how to roast a chicken is a skill I have taught to a number of client's kids over the course of my time as a private chef and this exact method is the one I teach. It's the classic American meal, the best roast chicken, a starchy side dish and roasted vegetables. You will love this recipe so much you'll be roasting chicken every week.
The results are the same each time, perfectly crispy skin, totally juicy chicken and pan juices (once you skim the fat) that I love to spoon over Easy Mashed Potatoes for the ultimate in amazing dinners.
The method for this chicken is from Thomas Keller, a chef worthy of admiration and respect who's kitchens are full of magic. I've had the good fortune to enjoy the food in his restaurants including this delicious Roast Chicken recipe and I can tell you, you can forget Costco chickens, store rotisseries and all the other methods you've ever used.
This is the one you want. It is the best chicken you'll ever make.
Plus, if you want to top the chicken with the best sauce you've ever eaten in your life, may I humbly recommend Zankou Chicken Garlic Paste (Copycat). This is the garlic paste legends are made of in the Los Angeles area and the reason Zagat loves Zankou Chicken so much. Zagat says this of the sauce:
"Devotees 'dream about' the 'juicy, flavorful' rotisserie chicken at this 'popular' Mediterranean fast-food chain cherished for its 'glorious', 'kick-a**' 'garlic sauce of the gods' that will make you want to 'buy a tub, take it home and put it on everything you eat for the next week.'"
Just saying, make the sauce too. You won't regret it.
The first time you make this recipe, make it as written. Next time try new ideas. We like to sometimes add crushed cloves of garlic and wedges of lemon to the chicken cavity or use Italian seasoning on the chicken.
You can also add root vegetables to the baking dish (we sometimes even roast this chicken in a large cast iron skillet), but if you add vegetables please remember the cooking time will change significantly as the vegetables will absorb a lot of heat meant for the chicken.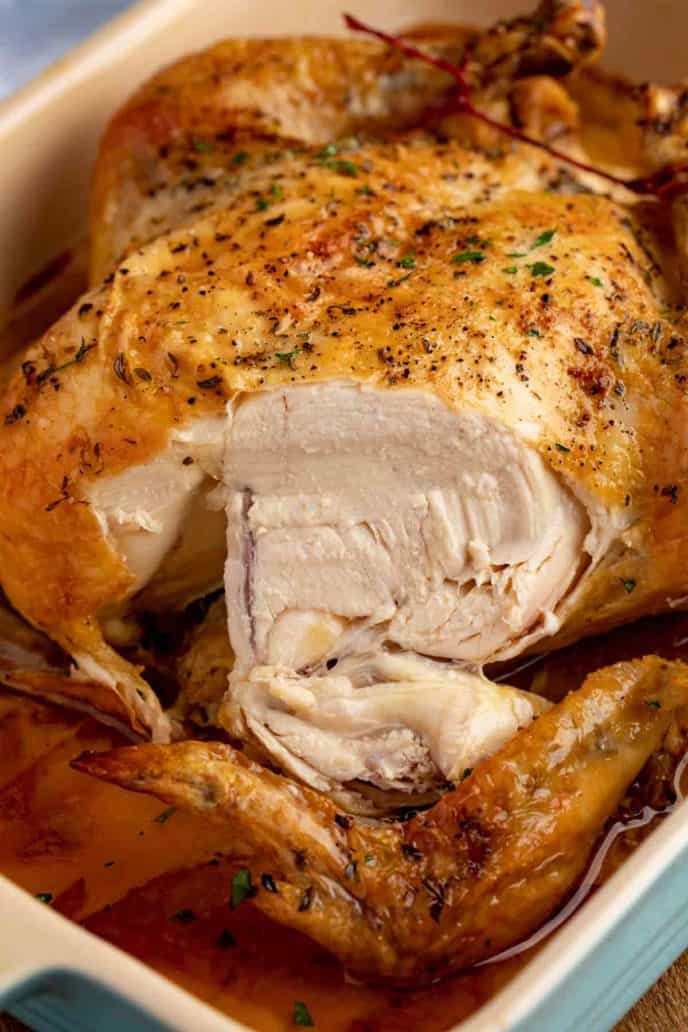 Create a free account to

Save Recipes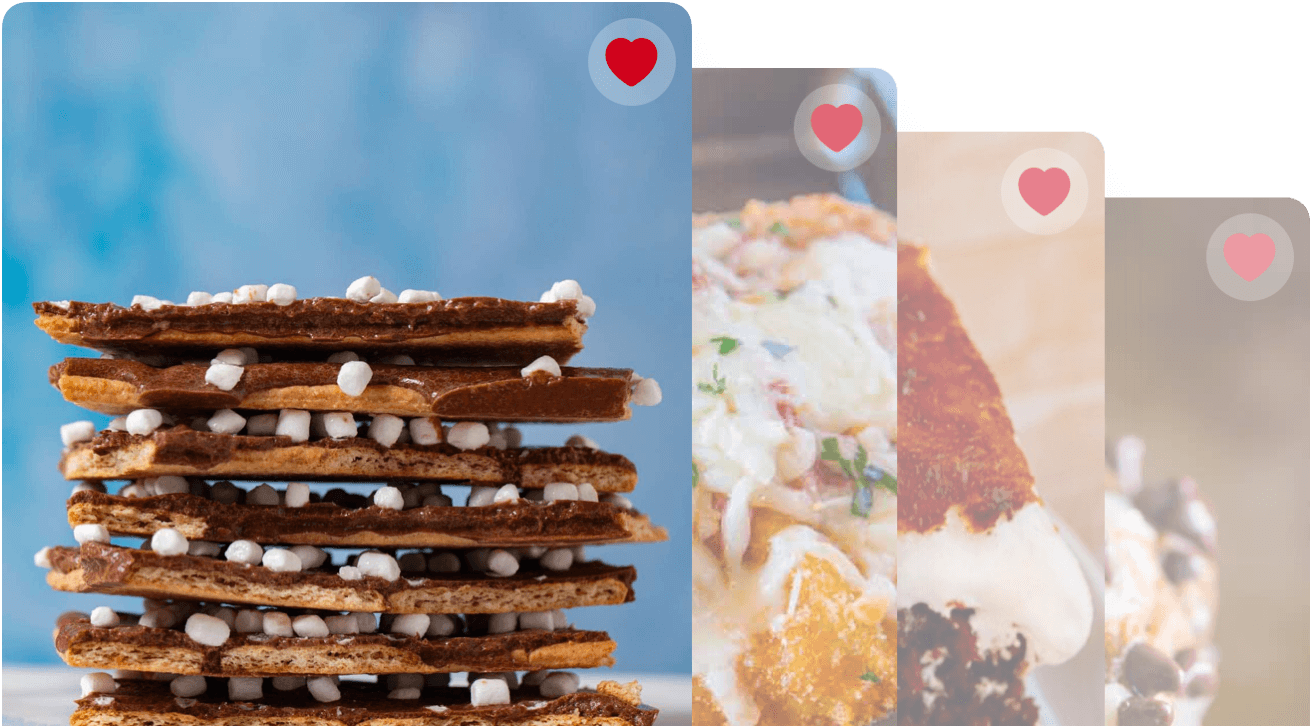 How to Roast a Chicken:
Remove the giblets – there are organs usually in the cavity of your chicken, be sure to remove these (and discard them).
Pat dry the entire chicken – I use paper towels for this.
Season the chicken inside and out – Use salt and pepper on the whole bird, do not forget the cavity.
Truss the chicken – Tie the legs tightly together with kitchen string, tuck the wing tips under and place the chicken breast side up.
Start high, finish low – Cook at 425 for 15 minutes before lowering to 375 for an additional 45 minutes.
Let it rest – Let your chicken rest for 5 minutes before serving.
When you roast a whole chicken you want to be sure to pay attention to the size of the chicken. A four pound chicken will likely finish cooking in 30-35 minutes at the lower temperature while a 6 pound chicken may take 50-55 minutes.
The roasted chicken will also leave behind the most amazing pan juices in the roasting pan. Once you spoon off the excess fat you can serve the pan juices over the chicken breast meat or you can thicken it with a bit of cornstarch whisked with cold water that you heat up in a small saucepan to make a quick gravy.
To serve the chicken let it sit once it comes out of the oven for five minutes. This is to be sure that it is holding an internal temperature of 165 degrees (use a meat thermometer to be sure) for at least 5 minutes for food safety (Per the USDA).
How to carve a Roast Chicken:
Place chicken on a cutting board and cut off the breast meat first removing the crispy skin with the chicken breast pieces. Slice the breast meat into thick slices.
Cut off the legs and wings and place onto a large plate. Using a large knife cut through the backbone and cut out the chicken thighs and place them on the plate then arrange the chicken breast onto the plate and serve the pan juices on the side to prevent the chicken skin from becoming soggy. You can also top with fresh herbs or a bit of unsalted butter and a sprinkling of kosher salt to finish.
This is the perfect roast chicken to serve on a weeknight, a date night, for a holiday meal or for meal prepping. It's versatile enough for any meal.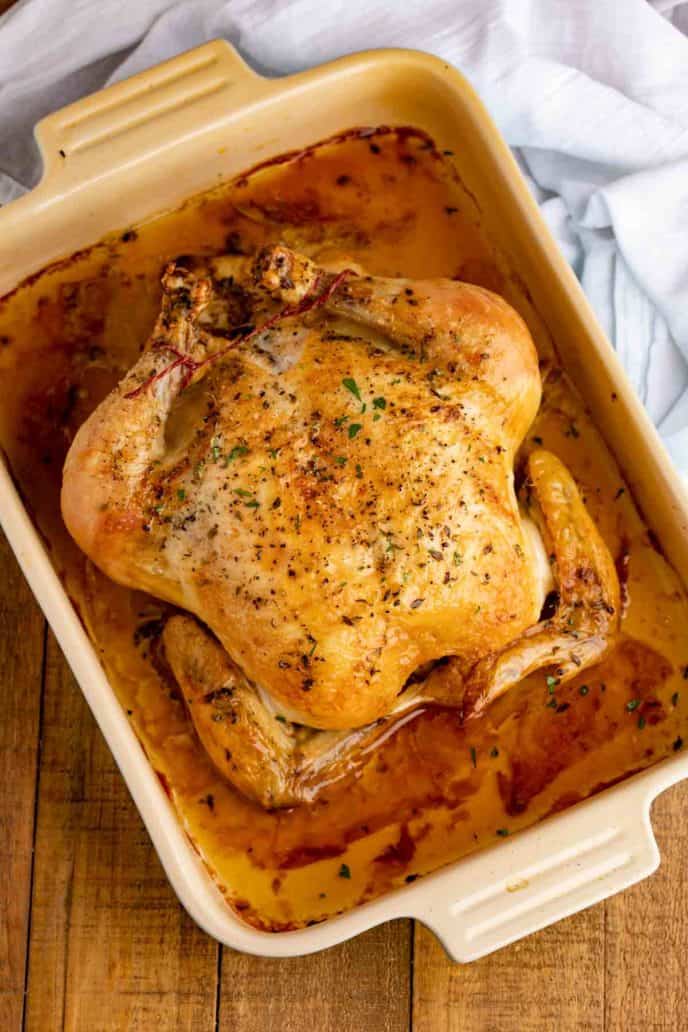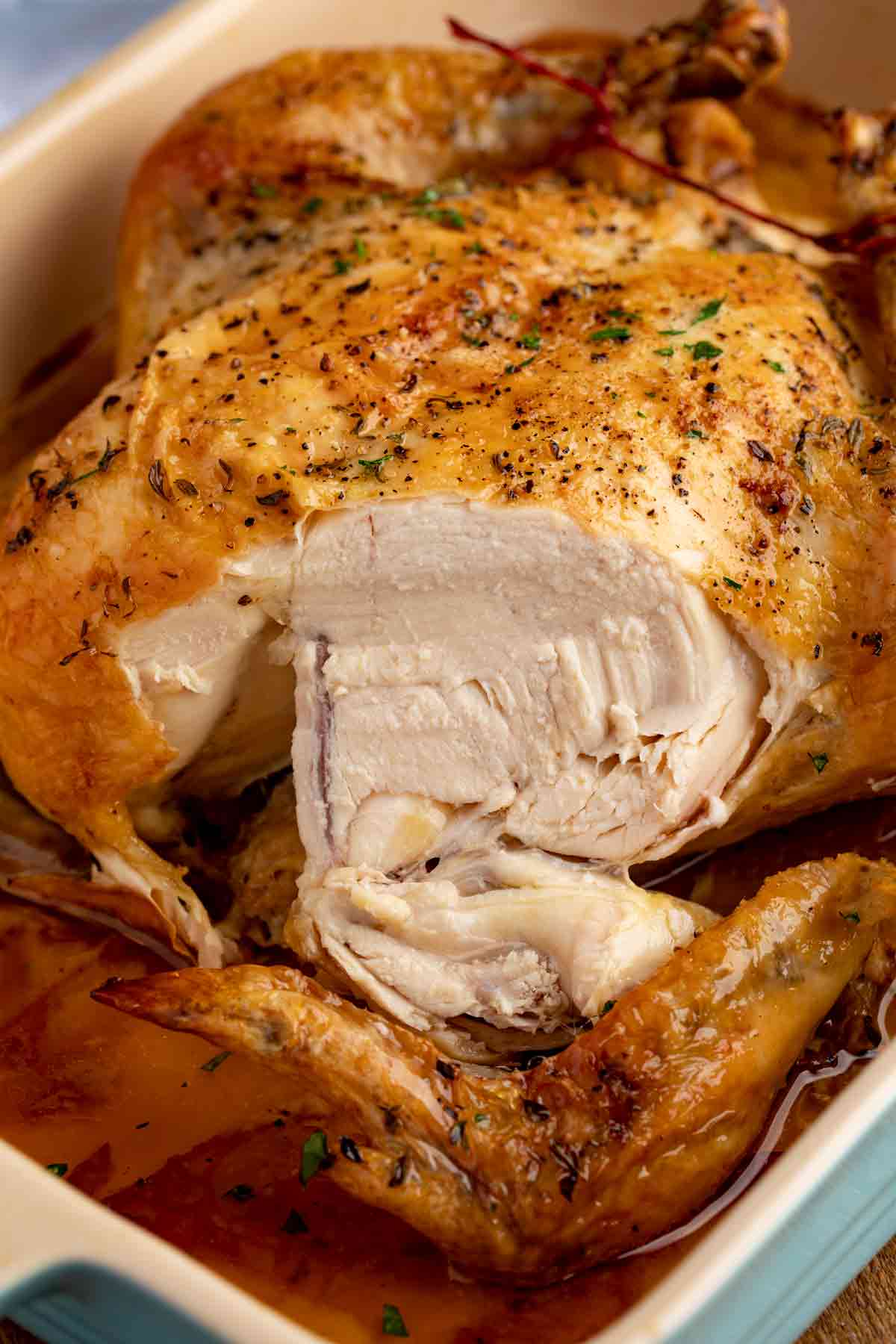 Roast Chicken Recipe
The PERFECT Simple Roast Chicken Recipe that makes the crispiest skin, juiciest chicken with just five minutes of prep and one hour in the oven. Never buy store-bought rotisserie chicken again!
Ingredients
4-5

pound

chicken

, giblets discarded

1

teaspoon

kosher salt

1/2

teaspoon

coarse ground black pepper

1/2

teaspoon

thyme
Instructions
Preheat the oven to 425 degrees.

Dry the chicken with paper towels inside and out then season with salt, pepper and thyme.

Place into baking pan and cook for 15 minutes, then lower heat to 375 degrees and cook for 40-45 minutes or until the middle of the thigh reads 165 degrees on a probe thermometer.
Nutrition Facts
Roast Chicken Recipe
Amount Per Serving
Calories 312
Calories from Fat 198
% Daily Value*
Fat 22g34%
Cholesterol 109mg36%
Sodium 489mg21%
Potassium 274mg8%
Carbohydrates 1g0%
Protein 27g54%
Vitamin A 205IU4%
Vitamin C 2.6mg3%
Calcium 16mg2%
Iron 1.3mg7%
* Percent Daily Values are based on a 2000 calorie diet.