Blue Cheese Butter is a butter compound made with just 4 ingredients. It's a flavorful, topping for meat recipes with no-cook time and very little prep.
If you've already tried our recipe for Blue Cheese Sauce, this thicker butter version has a similar taste and is just as delicious to serve on top of your favorite Main Dishes.
BLUE CHEESE BUTTER
Blue Cheese is known for its distinct, rich taste, and buttery texture. Those qualities are wonderfully played up in this butter recipe. Apart from the butter and blue cheese, the only ingredients are salt and pepper, which allows the flavor of the cheese to really shine through. It's creamy, rich taste is perfect to add some contrast to your dinner. It can make simple grilled meat seem like a meal from a five-star restaurant.
This easy condiment is great to make ahead of time and store in the fridge. You can keep it for up to a month and pull it out anytime your dinner could use a little extra flavor. Butter compounds like this one and Maitre d'Hotel Butter are a great way to dress up any meal.
WHAT TO SERVE BLUE CHEESE BUTTER WITH
It's no secret that Blue Cheese and steak go great together. It's why we have a recipe for Blue Cheese Crusted Filet Mignon, but making this Blue Cheese Butter is an easy way to add that same bold, salty taste to any steak dinner. Serve this butter with Filet Mignon, Ribeye, or Classic Prime Rib.
You can also make simpe grilled meat recipes. Try making an Easy Steak Marinade, then just prepping the steak in a skillet or on your grill. Another option is serving Blue Cheese Butter with other grilled meats like chicken and pork.
MORE MEAT TOPPING RECIPES
HOW TO MAKE BLUE CHEESE BUTTER
Mix: Use a fork to combine 1 cup of butter, 1/2 cup of blue cheese crumbles, 1/4 teaspoon salt, and 1/8 teaspoon pepper in a small bowl. Make sure the butter is slightly softened so that it's easy to mix the ingredients together.
Shaping: Once you've combined the butter mixture put it all on a piece of parchment paper or plastic wrap. Wrap the paper around the butter and roll it into a log shape.
Set: Put the Blue Cheese Butter in the fridge to set for an hour, before serving.
Serve: Slice the butter into circular pats and serve over grilled steak or other meat dinners.

Create a free account to

Save Recipes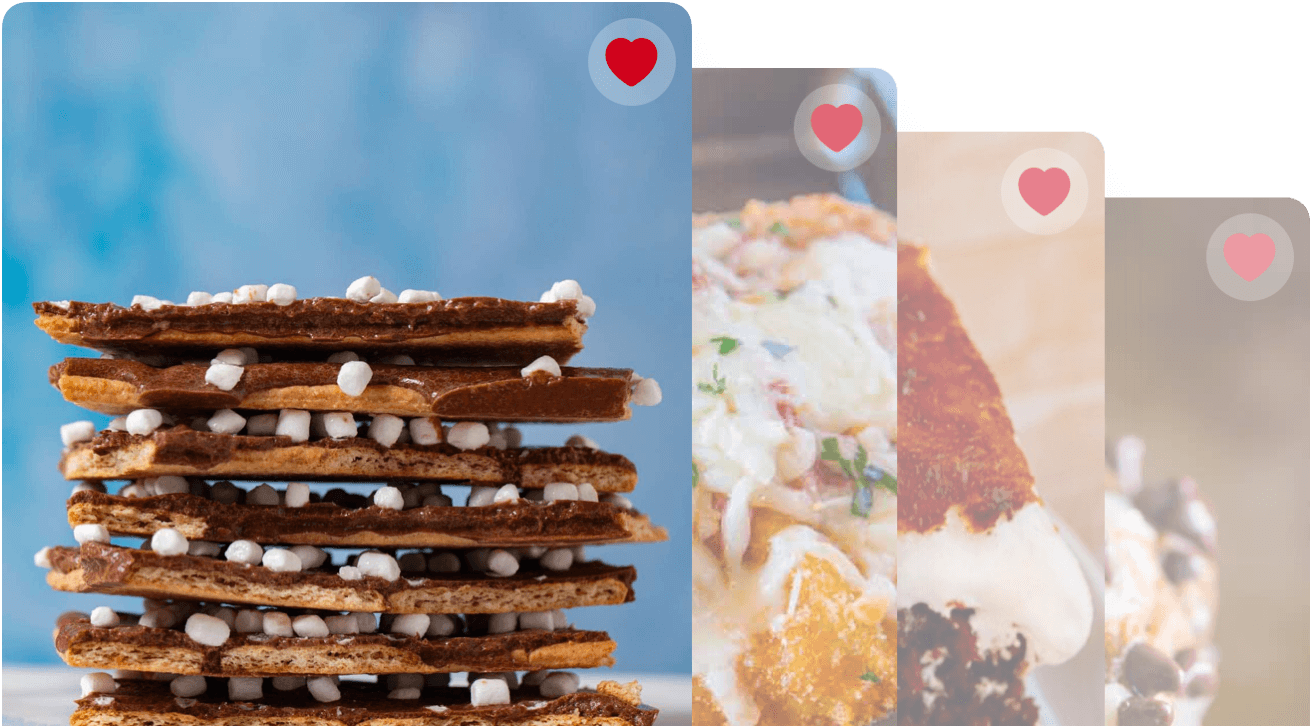 VARIATIONS ON BLUE CHEESE BUTTER
Garlic Blue Cheese Butter: To add some garlicky flavor to the homemade butter mixture stir in 4 cloves of minced garlic into the recipe.
Herbs: There are lots of fresh herbs you can add to the flavored butter. Fresh parsley, oregano, basil, rosemary, dill, chives, tarragon, or sage are all delicious options.
More add-ins: There are plenty of other add-ins you can mix into the butter compound other than herbs. Try stirring in some onion salt, lemon juice, or some mustard. You could also mix in some bacon bits, or different kinds of cheese like cheddar, mozzarella, or feta.
Dairy-free: If you're on a dairy-free diet, you can still enjoy this dish. Just buy a vegan butter from the grocery store and mix the same ingredients into it. That way anyone can enjoy this flavorful add on.
MORE RECIPES TO SERVE BLUE CHEESE BUTTER WITH
HOW TO STORE BLUE CHEESE BUTTER
Serve: Although butter can stay good at room temperature for up to 2 days, blue cheese doesn't keep well unless it's cool. Don't leave the butter compound at room temperature for longer than 2 hours.
Store: When storing the Blue Cheese Butter in the fridge, again you have to think about how long the blue cheese will last. Blue Cheese can stay good in the fridge for up to a month. Make sure to keep it wrapped or in an airtight container.
Freeze: To keep the butter mixture longer you can store it in an airtight container in the freezer for up to 4 months. Let it soften in the fridge overnight before serving.
Blue Cheese Butter
Blue Cheese Butter is a butter compound made with just 4 ingredients. It's a flavorful, topping for meat recipes with no-cook time and very little prep.
Total Time
1
hour
5
minutes
Ingredients
1

cup

unsalted butter

1/2

cup

blue cheese

, crumbled

1/4

teaspoon

kosher salt

1/8

teaspoon

coarse ground black pepper
Instructions
Mix ingredients together with a fork in a small bowl.

Add mixture to a piece of parchment paper or plastic wrap and roll into a log.

Refrigerate for at least 1 hour before serving.
Nutrition Facts
Blue Cheese Butter
Amount Per Serving
Calories 156
Calories from Fat 153
% Daily Value*
Fat 17g26%
Cholesterol 45mg15%
Sodium 129mg6%
Potassium 19mg1%
Carbohydrates 1g0%
Protein 1g2%
Vitamin A 516IU10%
Calcium 34mg3%
Iron 1mg6%
* Percent Daily Values are based on a 2000 calorie diet.