Classic Gingerbread Cake with a rich molasses, cinnamon and ginger flavor is fuss free and the perfect holiday breakfast. Also works great as part of your dessert table.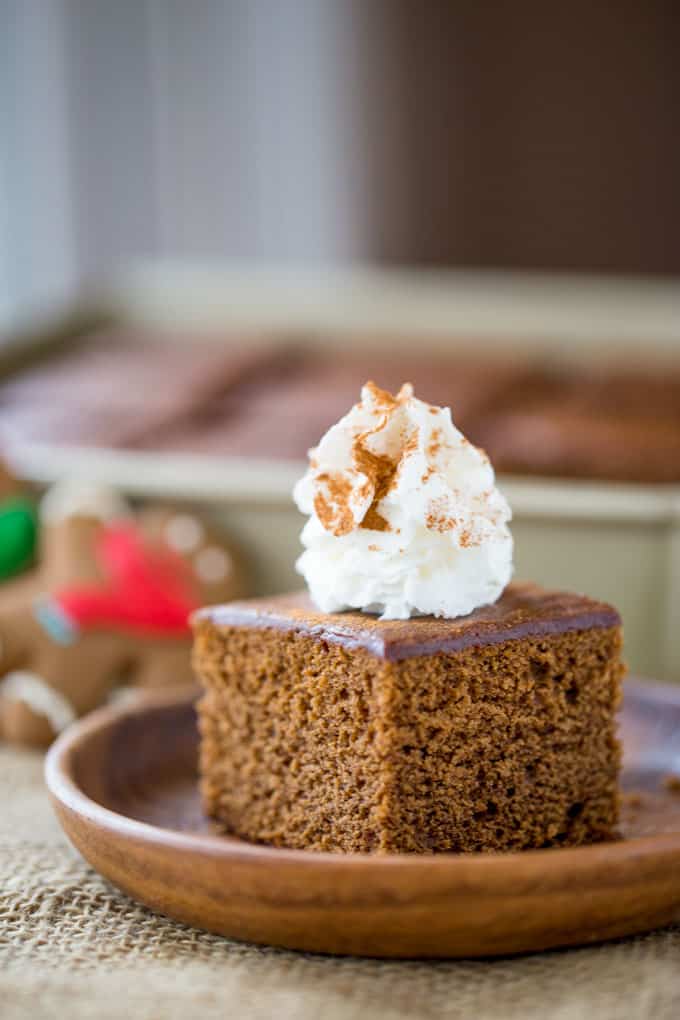 Classic Gingerbread Cake is the epitome of the Christmas season and the perfect breakfast cake with your morning cup of coffee. When I was younger and loved getting holiday drinks from Starbucks I used to love the gingerbread loaf they would sell and I would buy a slice without fail.
This Classic Gingerbread Cake is like the Gingerbread loaf from Starbucks without the icing and it is the perfect slice of cake for your morning coffee or for easy holiday office treats. The flavors are strong, sweet, slightly spicy from the ginger and scream holidays.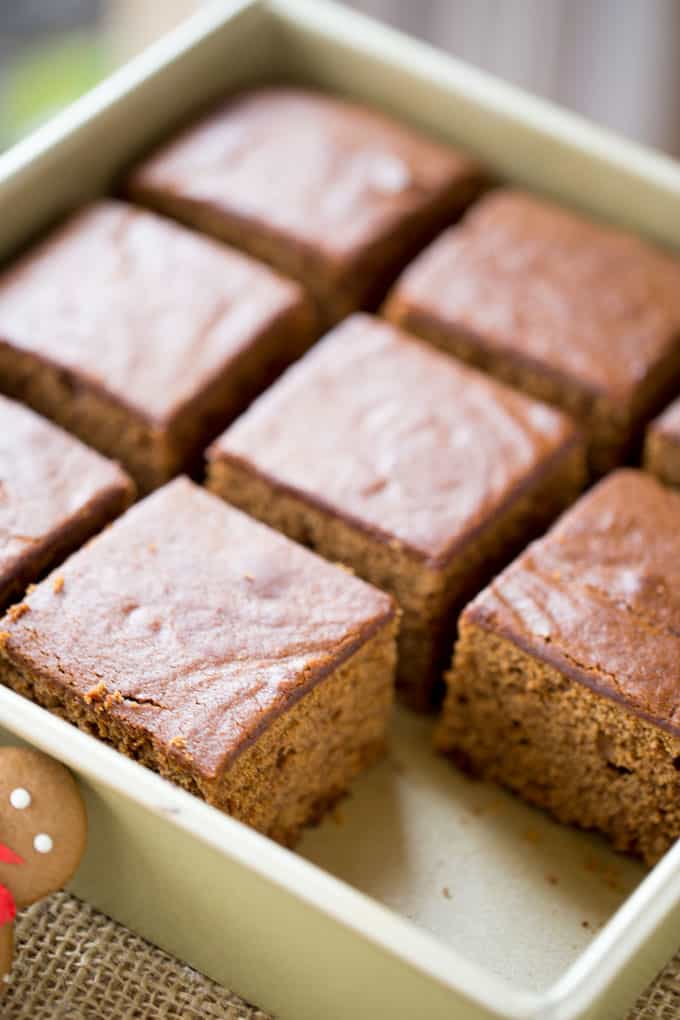 This post is going to be the last one until after Christmas but I will be back next week with more delicious recipes, so I hope you all have a happy, family filled weekend whether you celebrate Christmas, Hanukkah or whether you're just enjoying a quiet long weekend at home (hopefully with an extra day off work!).
We're celebrating Chrismakkuh here, so the kids are going to be swimming in presents, latkes, all things Christmas and lots of Gingerbread Cookies and Gingerbread Pancakes with Cinnamon Syrup. If you'd like to learn the history of Chrismakkuh look at this Seth Cohen video from the OC.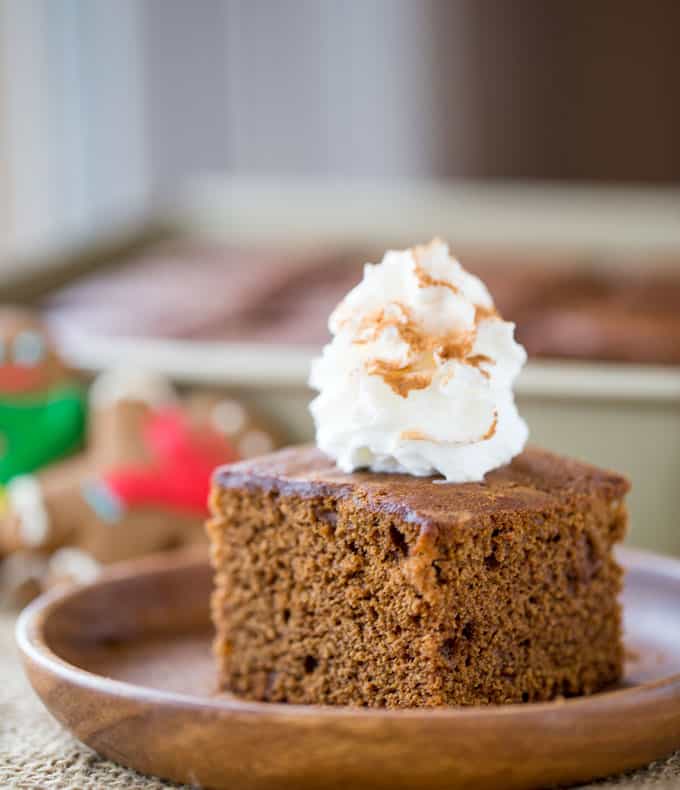 My family is a huge fan of all things Gingerbread, so along with the Award Winning Cookies recipe I was given, this recipe is an old family recipe over 50 years old that I'd never actually tried before. Go figure the treasures you find when you ask for it, I made the cake immediately and it was heaven on earth.
My original recipe shows the whole recipe written out and an added footnote to the bottom that looks like applesauce was added in at a later date. So hey, recipe testing over the years! This Classic Gingerbread Cake has been recipe tested over the years and is ready for your holiday table.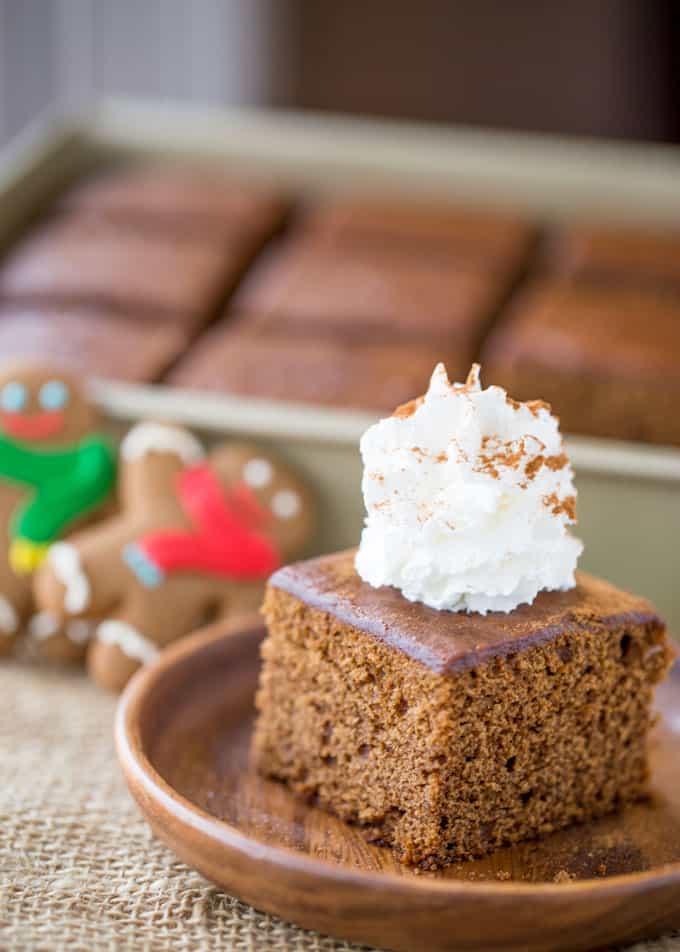 Happy Holidays everyone, thank you for an AWESOME year and next week will have a couple of recipes and some of the year end superlatives I love to revisit.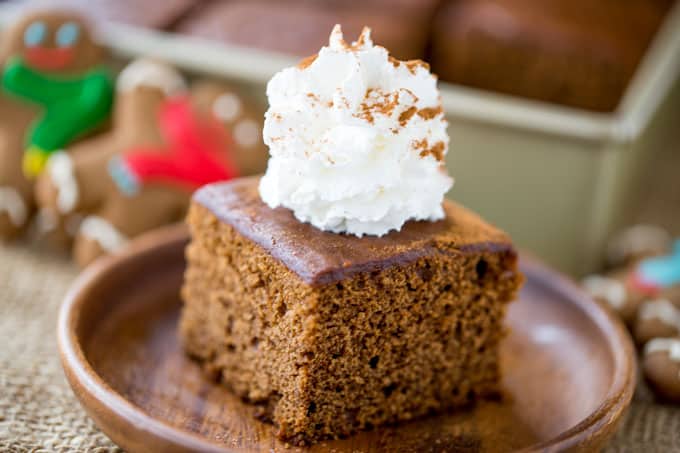 Tools used in this Classic Gingerbread Cake Recipe:
Baking Pan: Love this baking pan for the perfectly angled sides that allow the cake to cook and rise evenly and high against the sides of the pan.
Unsulphured Molasses: There are many kinds of molasses, the kind used in this recipe is unsulphured which is my molasses recommendation in all gingerbread baking. I use Grandma's because it is most widely available, but I also love Brer Rabbit brand in the mild flavor when I can find it.
Applesauce: Any applesauce will work here, but we all love Musselman's because its a brand that has been around over 60 years, all the apples are grown in the US and the only added ingredient is absorbic acid and the flavor is fantastic. That being said… I have definitely used one of the kids applesauce pouches in a pinch too, haha.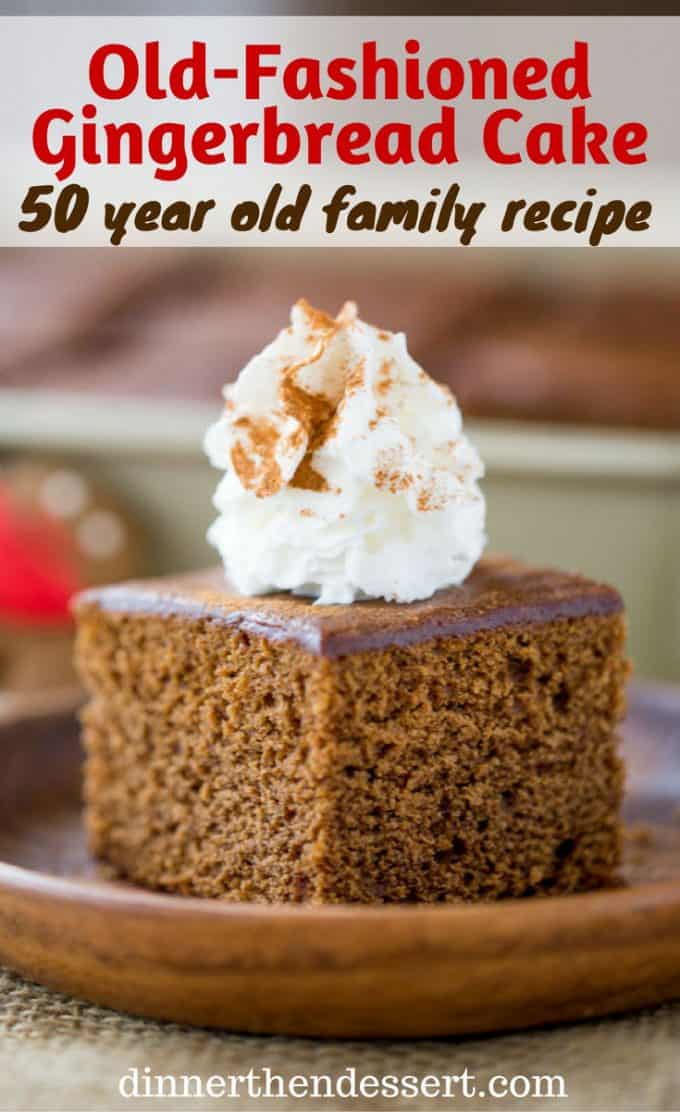 Classic Gingerbread Cake
Classic Gingerbread Cake with a rich molasses, cinnamon and ginger flavor is fuss free and the perfect holiday breakfast. Also works great as part of your dessert table.
Ingredients
1/2

cup

white sugar

1/2

cup

butter

1

egg

1

cup

unsulphured molasses

2 1/2

cups

all-purpose flour

1 1/2

teaspoons

baking soda

2

teaspoons

ground cinnamon

2

teaspoons

ground ginger

1

teaspoon

ground cloves

1/2

teaspoon

salt

1/2

cup

applesauce

(optional, but will add to moistness of cake)

1

cup

hot water
Instructions
Preheat oven to 350 degrees.

Butter and flour or use baking spray with a 9 inch square pan.

In a stand mixer, cream together the sugar and butter until lightened in color and fluffy.

Beat in the egg, and mix in the molasses until fully combined.

Add in the flour, baking soda, salt, cinnamon, ginger, and cloves until just combined.

With a whisk, add in the hot water and applesauce (using the stand mixer would make a mess with the water and pouring in the water slowly would cause the flour to over-mix).

Bake for 40-45 minutes in the preheated oven until the cake springs back up when touched or a knife comes out clean
Nutrition Facts
Classic Gingerbread Cake
Amount Per Serving
Calories 288
Calories from Fat 72
% Daily Value*
Fat 8g12%
Cholesterol 33mg11%
Sodium 318mg14%
Potassium 455mg13%
Carbohydrates 50g17%
Protein 3g6%
Vitamin A 255IU5%
Vitamin C 0.1mg0%
Calcium 70mg7%
Iron 2.7mg15%
* Percent Daily Values are based on a 2000 calorie diet.